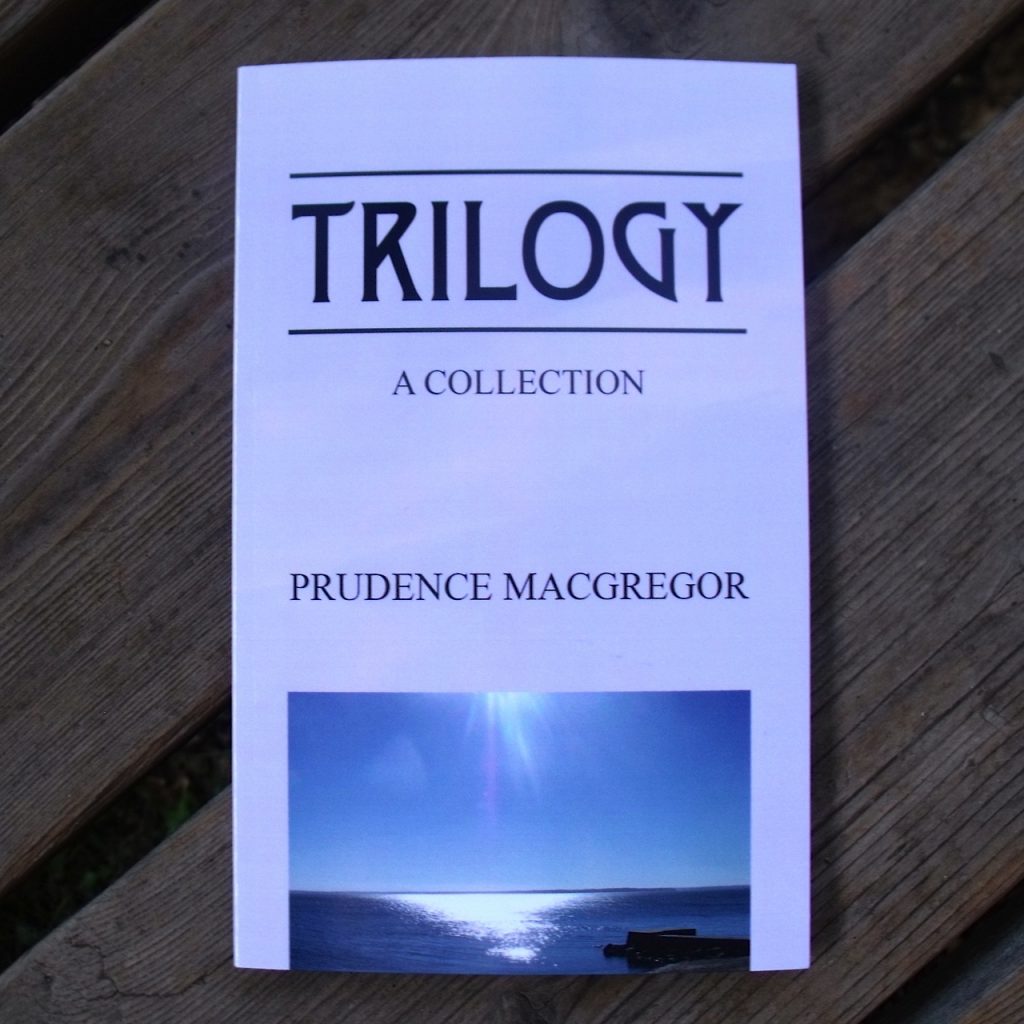 Trilogy: A Collection
by Prudence MacGregor
isbn 978-1478714859
Pub. date 12/27/12
Description: "Trilogy is comprised of three stories, all of which have an otherworldly, paranormal theme to them. Each of the main characters in these stories wrestles with extraordinary circumstances in an otherwise ostensibly ordinary world. Journey with the stories' main characters as they navigate the unplumbed depths of the unknown."
I thoroughly enjoyed this little book! The three stories total a little over 100 pages and each one stands alone. You can easily read one start to finish without a big time commitment. They are well written, thought provoking and entertaining.
The three stories are:
Parallelograms

Random
Up There
The style definitely reminds me of the old Twilight Zone TV show. The main characters start out experiencing what they believe to be an ordinary day and then they realize that things are far from ordinary. This realization is cause for questions and more questions.
There are morals and life lessons in the stories. Each reader will ask their own questions and come to their own conclusions.
Enter daily through the Rafflecopter form below: