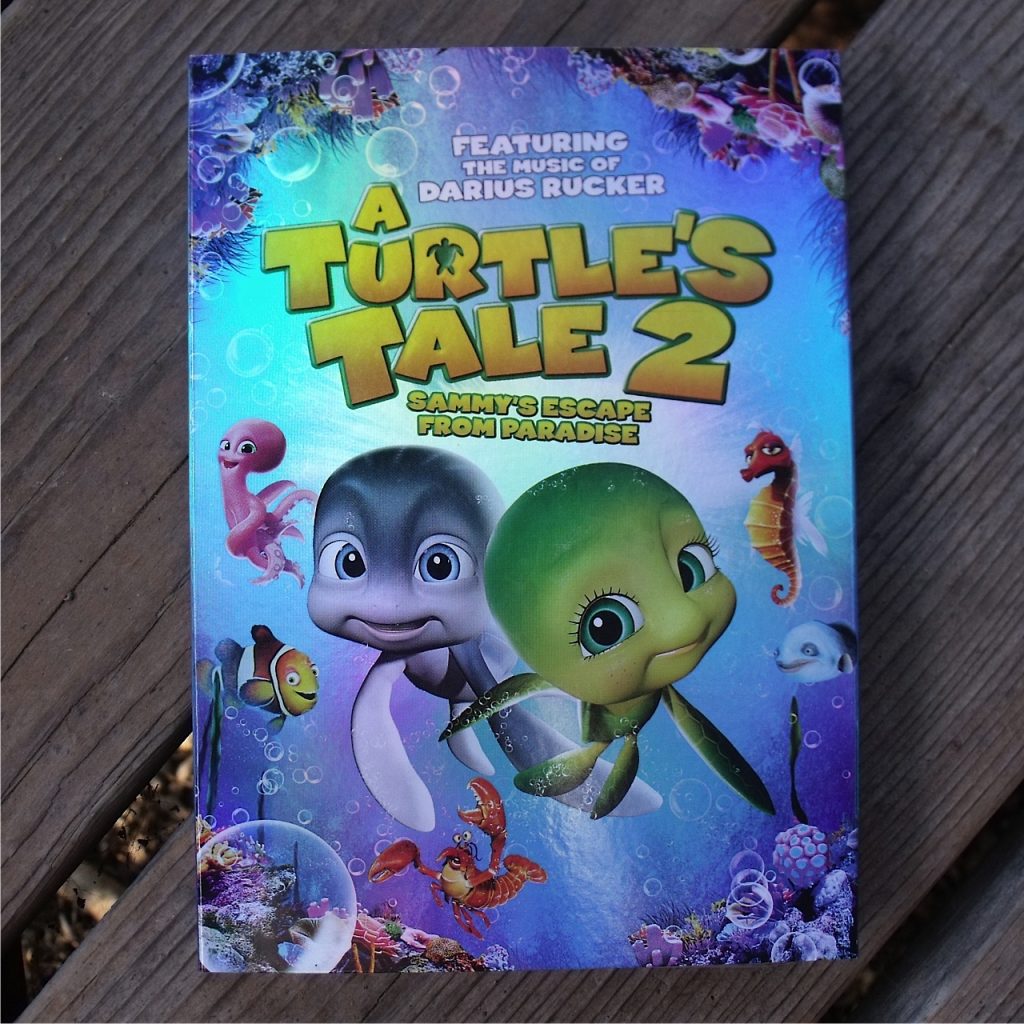 A Turtle's Tale 2
Sammy's Escape From Paradise DVD
Release date 4/2/13
Synopsis: "This delightful tale of Sammy the sea turtle follows his ongoing adventures with his best friend Ray and their grandkids Ricky & Ella as they demonstrates important lessons about teamwork, persistence and caring about the environment. A heartfelt story perfect for the whole family, A Turtle's Tale 2: Sammy's Escape from Paradise also features music from Country Music Star and recent Grand Ole Opry inductee Darius Rucker."
The first A Turtle's Tale movie was lots of fun. I'm happy to see that they've continued the story in a second DVD.
The story is sweet and entertaining. There are also good life lessons to be learned. Cute movies like this are a great way to instill positive values in kids, so that they will learn to respect others and the environment when they are young. It's good to create good habits as children and keep them with us as we get older.
The movie will appeal to little kids and bigger ones. Adults can enjoy watching with the kids. The underwater animated scenes are beautiful and the music goes along with it perfectly.
WHERE TO BUY – This DVD is available exclusively at Walmart.
Enter daily through the Rafflecopter form below: