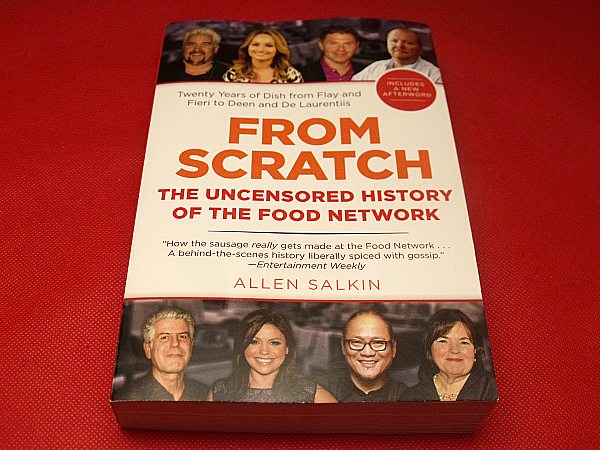 Food Network fans – this book is for you!
The network has really taken off since it's humble beginnings and has launched and expanded the careers of many chefs who are now household names. Naturally, there are many entertaining stories behind the scenes.
From Scratch has a wonderful combination of basic facts and entertaining personal stories and gossip. I was already familiar with some of these stories, but much of the book was completely new to me. I now have a much greater appreciation and understanding of the shows that I watch and the chefs that I admire and the ones that I don't exactly like.
The book is entertaining for foodies and fans of the entertainment industry. There is history, drama and humor.

From Scratch:
The Uncensored History of the Food Network

by Allen Salkin
isbn 978-0425272862
Pub. date 10/7/14
Description: "This is the definitive history of The Food Network from its earliest days as a long-shot business gamble to its current status as a cable obsession for millions, home along the way to such icons as Emeril Lagasse, Rachael Ray, Mario Batali, Alton Brown, and countless other celebrity chefs. Using extensive inside access and interviews with hundreds of executives, stars, and employees, From Scratch is a tantalizing, delicious look at the intersection of business, pop culture, and food."
Enter daily through the Rafflecopter form below: