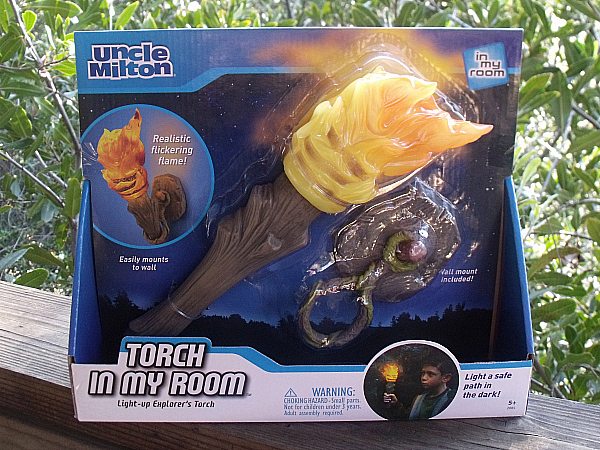 Night lights and flashlights are a nice way to light things up when it's dark. Now there is an extra fun way to see at night!
The Torch in My Room Light-up Explorer's Torch from Uncle Milton and Nat Geo is great for adventurous kids ages 5 and up. OK… I will admit that I, too, think it's fun to carry a torch instead of an ordinary flash light.
The torch includes a wall mount that is simple to install. It is a fun decor item for your child's room and makes it easy for kids to know right where to find it. Kids can remove the torch when they are ready for an adventure (or a nighttime walk down the hall to the bathroom) and then return it to it's place when they are back in bed.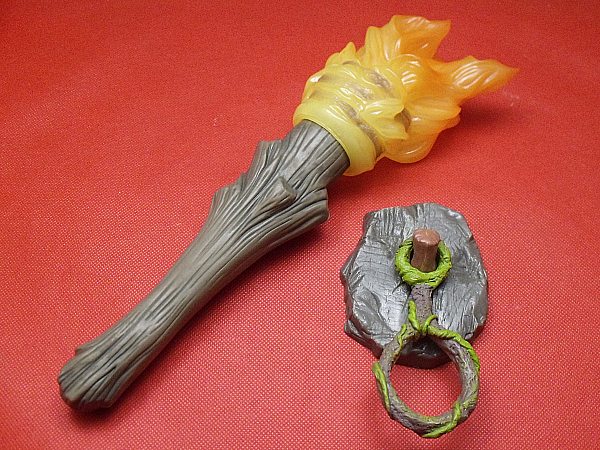 The wood-look handle is easy for kids to grip. The top piece that is flame-shaped actually appears to flicker when the light is on for a realistic torch experience. The light isn't as bright as a regular flashlight, but is light enough to guide the way. It takes two AA batteries.
The Nat Geo Explorers Torch is a practical toy that is also fun for hours and hours of imaginative play.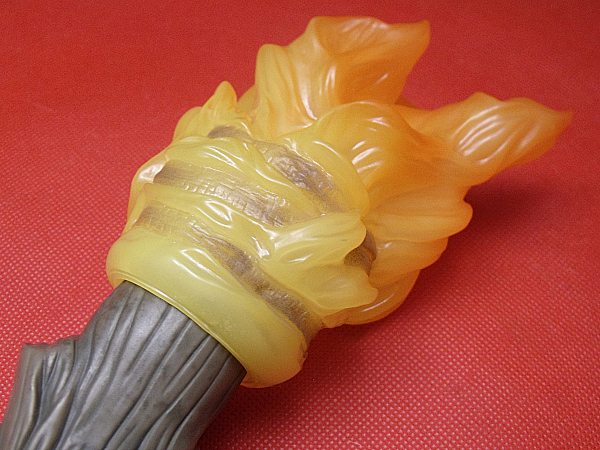 Enter daily through the Rafflecopter form below: