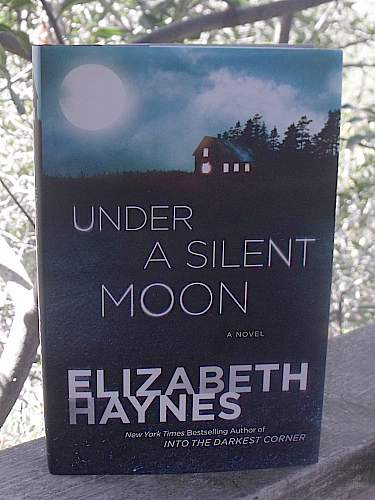 Crime fiction has always intrigued me. I love the whole process of gathering clues, putting the pieces together and figuring out what happened. As a kid I devoured Hardy Boys and Nancy Drew mysteries reading many of them multiple times and then I moved onto Agatha Christie and other adult detective books.
Elizabeth Haynes is a New York Times best selling author who knows how to skillfully craft a suspenseful novel. Her other books include Into the Darkest Corner, Dark Tide and Human Remains.
Under a Silent Moon is the first novel in a new series featuring Detective Chief Inspector Louisa Smith. All of the different components of the story are woven together expertly. The thriller is suspenseful and, like Elizabeth Hayne's other books, very hard to put down even after reading just the first few pages. She draws the reader in quickly.
This is an excellent choice for anyone who likes suspense, detective stories and thrillers. I'm looking forward to the next Louisa Smith novel.
Under a Silent Moon

A Detective Chief Inspector Louisa Smith Novel
by Elizabeth Haynes
isbn 978-0062276025
Pub. date 4/15/14
Description: "In the crisp, early hours of an autumn morning, the police are called to investigate two deaths. The first is a suspected murder at a farm on the outskirts of a small village. A beautiful young woman has been found dead, her cottage drenched with blood. The second is a reported suicide at a nearby quarry. A car with a woman's body inside has been found at the bottom of the pit. As DCI Louisa Smith and her team gather evidence over the course of the next six days, they discover a shocking link between the two cases and the two deaths—a bond that sealed these women's terrible fates one cold night, under a silent moon."
Enter daily through the Rafflecopter form below: