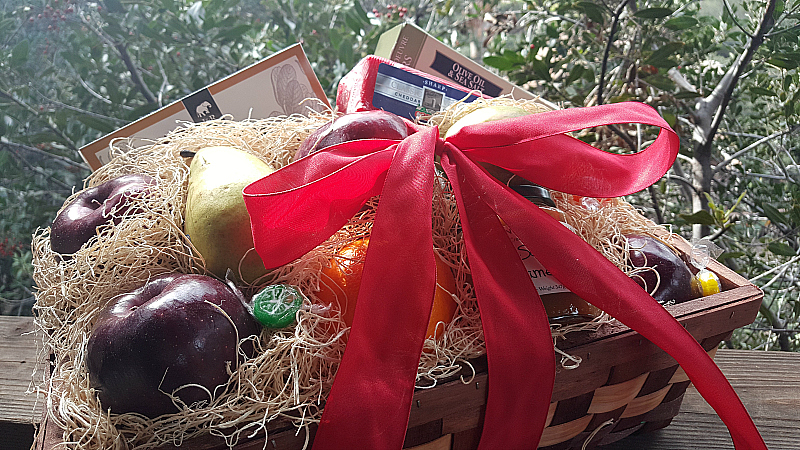 Looking for a great gift for Valentine's Day or another holiday or special occasion?
The Valentine's Day Fruit Basket from Gourmet Gift Baskets is an excellent choice! It's a wonderful mix of healthy fruit and some sweet and savory treats. The basket is large, so it can easily work as a group gift for family or co-workers, It can also make a big impression as an individual gift for someone special.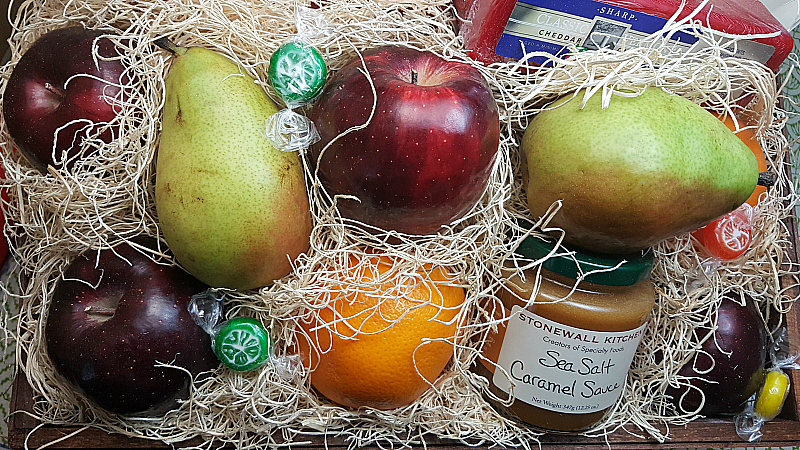 When this basket arrived, it was a lot of fun to open up the large box. It was labeled as perishable due to the fresh fruit. The basket was wrapped, tied with a bow and surrounded by packing material. Everything was in good condition. None of the ripe fruit was bruised.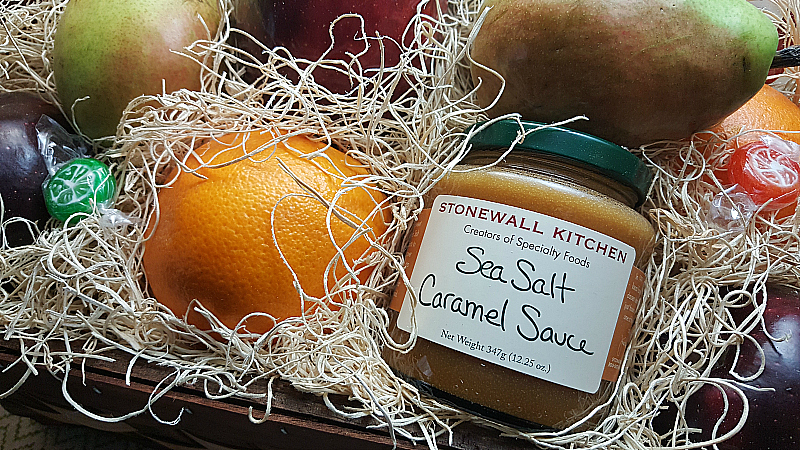 Here's what we found inside the basket:
Apples
Oranges
Pears
Sea Salt Caramel Sauce
Classic Vermont Sharp Cheddar Cheese
Deli Style Hors D'Oeuvre Crackers
Milk Chocolate Sea Salt Caramels
Roasted & Salted Peanuts
Chocolate Covered Cherries
Citrus Slice Hard Candies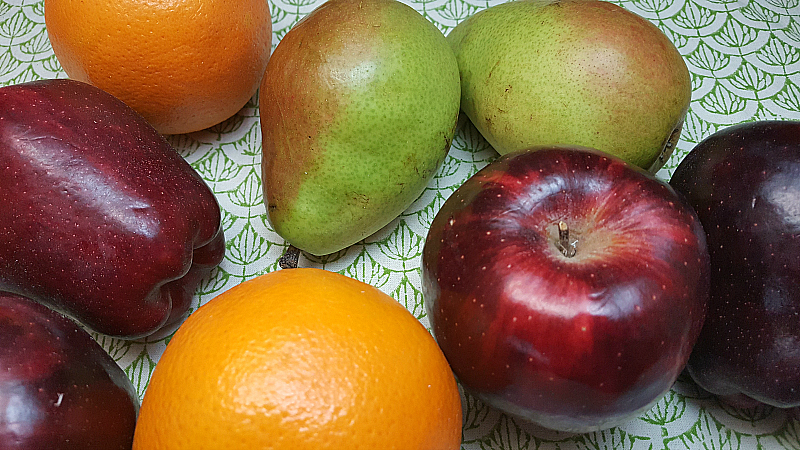 My family enjoys chocolate and snacks, but the first items to disappear out of this basket were apples and pears. We love fruit and it seems extra special when arranged beautifully in a gift basket.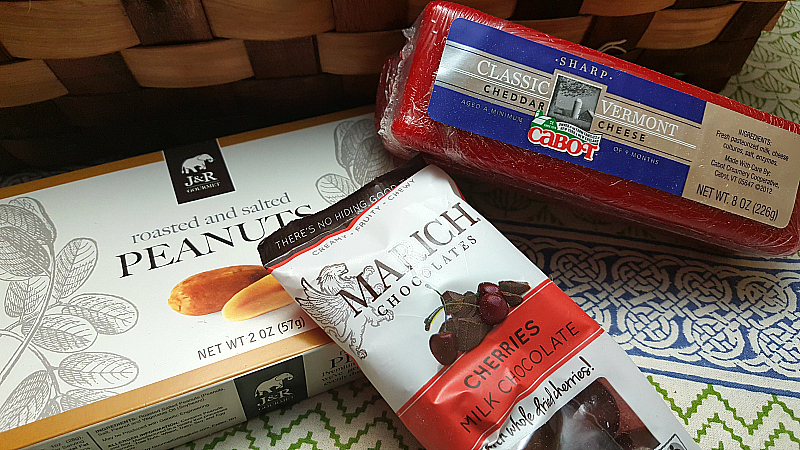 The sharp cheddar cheese has a nice 'bite' to it. Since it's shelf stable, you can leave it out until you're ready to open it up. The flavor goes well with the fruit and crackers.
The Sea Salt Caramel Sauce is great for dipping. It turns a regular slice of fruit into a sweet treat.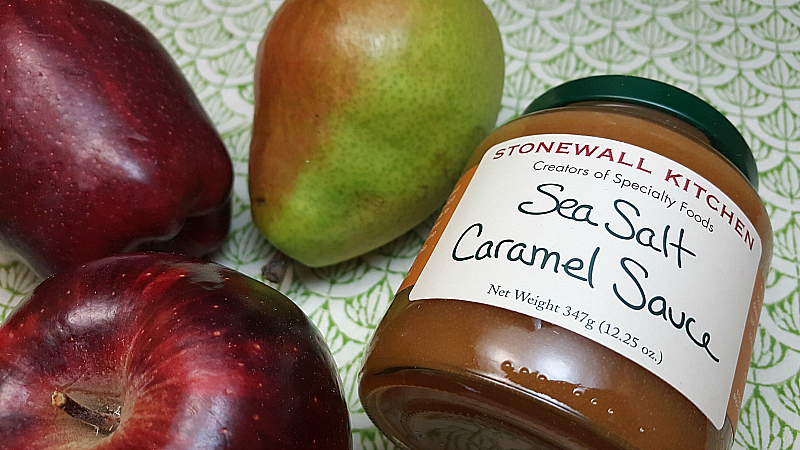 What do you like best about this Valentine's Day gift basket?
Do you have someone in mind to give it to? Or are you hoping that someone will give it to you?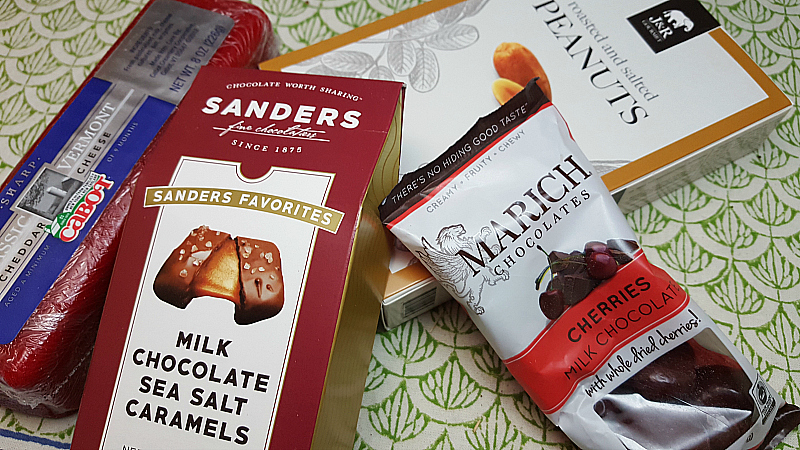 SOCIAL MEDIA – You can connect with Gourmet Gift Baskets on Facebook and Twitter.
Enter daily through the Rafflecopter giveaway form below: