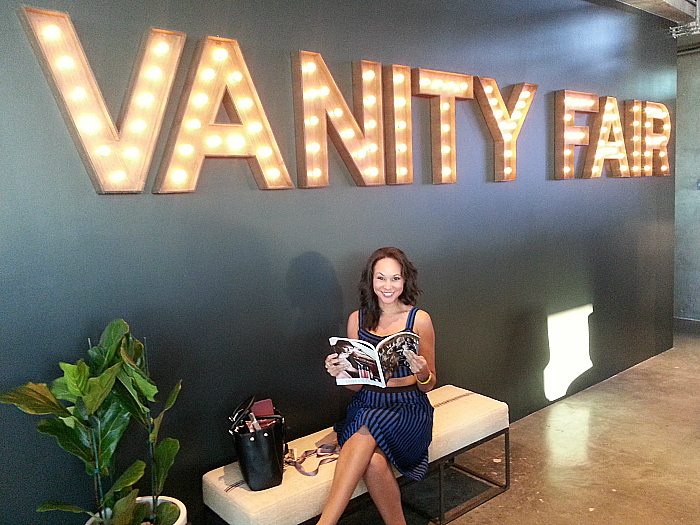 Once again, Vanity Fair set up the Vanity Fair Social Club (#VFSC) in Los Angeles the week prior to the Oscars. They invited local influencers like me along with ones who had come into town for the festivities.
This year it was held in a new location, Platform LA, that had a great indoor space and a rooftop patio with beautiful sunset views. There were a variety of speakers, beauty treatments and swag from sponsors.
All of the programming was tied to movie making and social media. I learned some practical tips to help with my blogging and social media and also got a fantastic inside look into various aspects of the movie industry. Notable sessions featured YouTube sensation Tyler Oakley, Patricia Arquette speaking about Equal Means Equal and Lesley Vanderwalt who designed the makeup for Mad Max.
Stella Artois provided happy hour beverages and Chrysler had a beautiful new car on display. I was happy to see Viktor and Rolf as a sponsor, again. Their FlowerBomb fragrance has been my favorite since I discovered it at the last #VFSC. Now my sons are also enjoying SpiceBomb. Lancome, L'Oreal and YSL also provided fragrances and makeup.
Looking forward to hanging out with Vanity Fair the next time they come to Los Angeles!