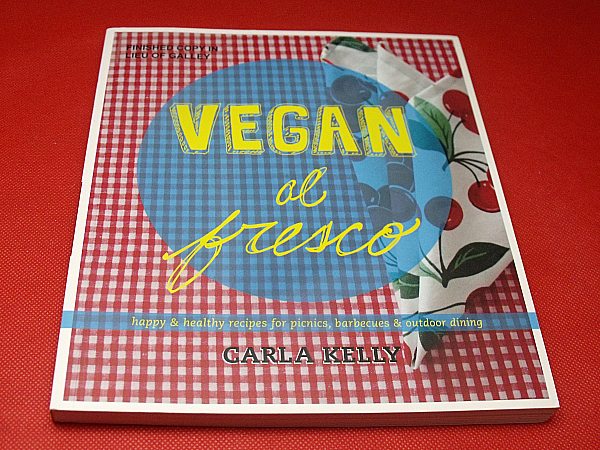 Whether you're eating in your own backyard or packing up a picnic basket for a meal at a park or the beach, it's great to be able to enjoy a meal outdoors with friends, family or your honey. For a vegetarian or vegan, it can be tricky to navigate a neighborhood potluck that is often made up of meat and animal product ingredients.
In Vegan al Fresco, Carla Kelly has put together a delicious assortment of recipes that can be enjoyed by everyone and not just the vegans. All of the recipes are plant based, of course, and she also includes other allergen information to help you make good choices for yourself and your guests.
All of the foods are designed to be portable. Some are great for your own yard or a nearby party. Others can be packed for a bigger trip where you won't have refrigeration or can be carried in a backpack for a hike. She even includes menu plans for themed parties.
Vegan al Fresco

Happy & Healthy Recipes for Picnics, Barbecues & Outdoor Dining
by Carla Kelly
isbn 978-1551525327
Pub. date 5/13/14
Description: "In spring and summer, there's nothing better than sharing a delicious meal outdoors with friends and family! Carla Kelly's new cookbook, Vegan al Fresco, is a bright, flavorful, and family-friendly guide to outdoor dining and entertaining without the use of any animal products. In Vegan al Fresco, Kelly offers over 200 fresh, creative, and healthful recipes for entrées, salads, brunch features, desserts, and finger foods that are perfect for your next picnic in the park, backyard barbeque, or cottage cookout!"
Here are a few of the recipes that caught my eye:
Aussie Falafel

Spicy Cumin Lime Coleslaw
Grilled Zucchini Sticks
Strawberry & Basil Scones
Apricot Bundt Cake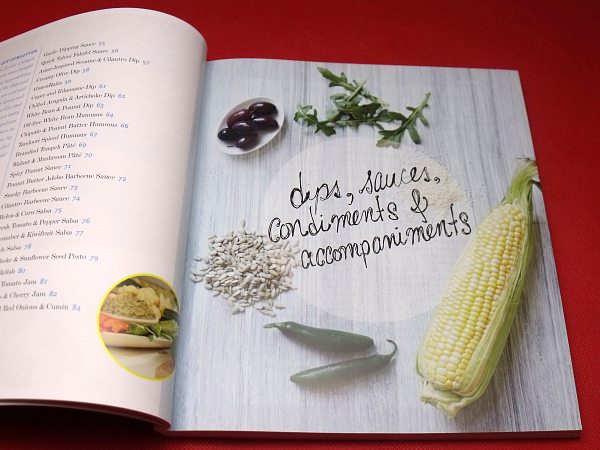 Enter daily through the Rafflecopter form below: