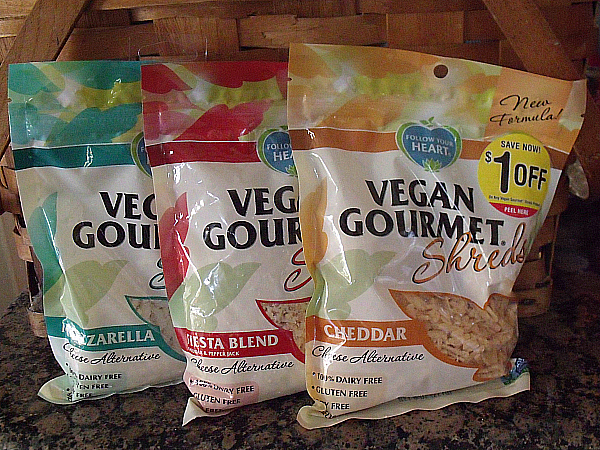 Vegan Cheddar? Vegan Mozzarella? Yes, please!
I'm not a vegan, but I'm 'leaning' that way. I'm a vegetarian who chooses vegan options when it makes sense for me. I wouldn't be too surprised, if I woke up one day and realized that I had completely shifted to a plant based diet.
Products like Follow Your Heart vegan non-dairy cheese alternatives and their Vegenaise mayonaise substitute make it easy to avoid animal products. They are great for people who choose a vegan diet and for those who are lactose intolerant or have other medical reasons for staying away from cheese.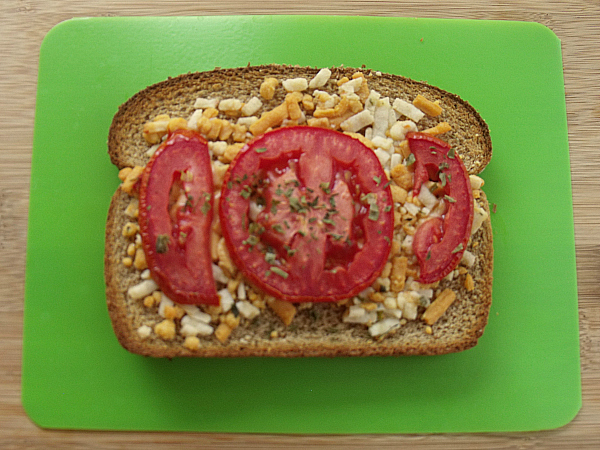 There are three different varieties of Vegan Gourmet Shreds:
Cheddar

Mozzarella
Fiesta Blend
Each one is lactose-free, gluten-free, soy-free, cholesterol-free, trans fat-free and Non-GMO Project Verified. They have an authentic cheesy taste. They aren't exactly like cheese, but are a good substitute that even melts.
The Fiesta Blend has a little bit of a spicy kick to it. The others are just as I expected. I've been enjoying them in a variety of ways that I would normally use regular shredded cheese. They taste great.
Follow Your Heart Vegan Non-dairy Shreds are a good cheese alternative!
CONNECT – You can like Follow Your Heart on Facebook, follow them on Twitter and enter their recipe contest.
Enter daily through the Rafflecopter form below: