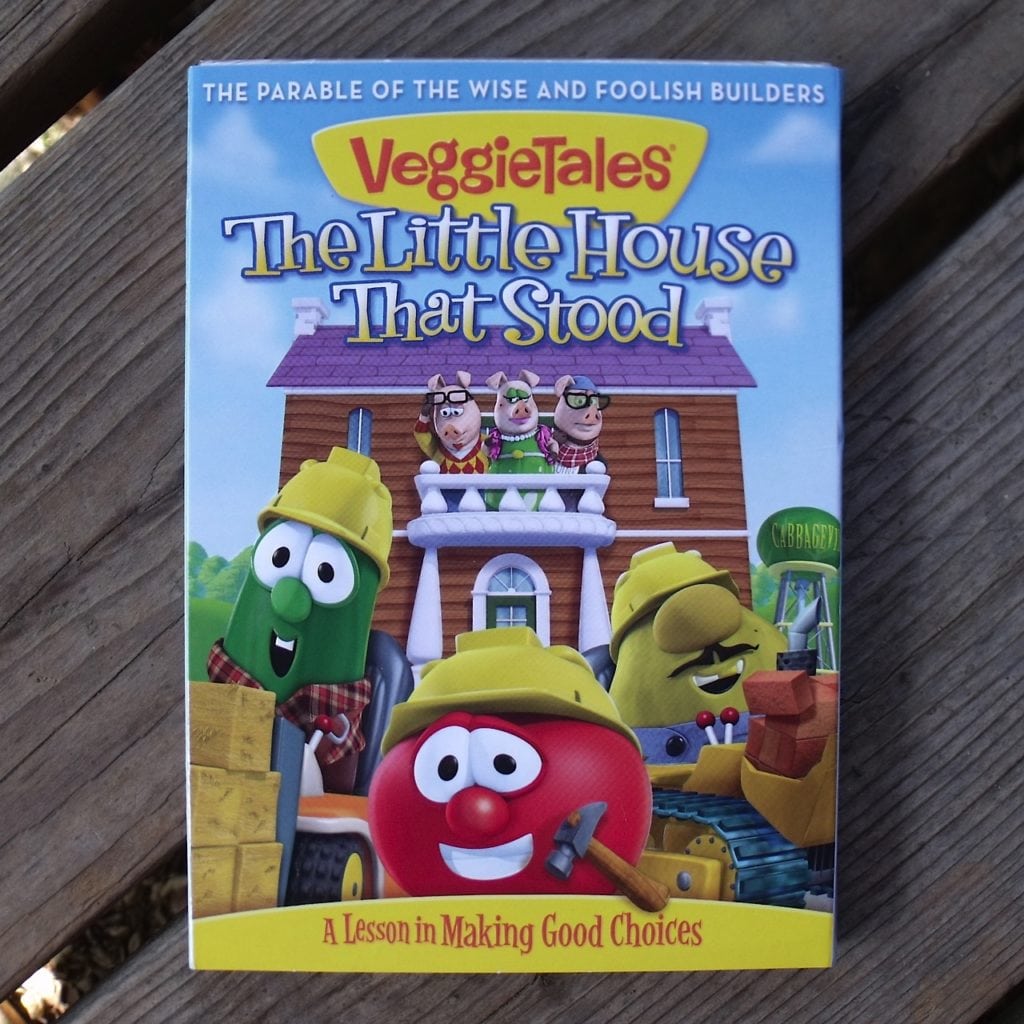 Veggie Tales
The Little House That Stood DVD
Release date 3/5/13
Synopsis: "THE LITTLE HOUSE THAT STOOD parodies two popular nursery rhymes – The Three Little Pigs and Humpty Dumpty – to help impart valuable life lessons.   The Three Little Pigs meet the Wise and Foolish builders and learn that by making good choices, they can build a house that will stand against any storm!  In the "The Good Egg of Gooseville" we find out what happens BEFORE Humpty cracks, in a good neighbor story where we learn why it's a nice to lend a little hand to those in need."
This DVD is absolutely adorable! I realize that I am not exactly in the target age group for VeggieTales, but found the DVD cute and entertaining.
The Little House That Stood combines nursery rhymes with parables from the Bible – the lessons are similar in both so the stories blend together well in this Veggie Tales style adventure.
There is lots of silliness along with the serious lessons. The three little pigs characters are super cute and the sing along songs will get your kids dancing and singing with their favorite characters. After the stories are over there are lots of bonus features – commentary, behind the scenes, sing-alongs and a discussion guide.
Kids need to learn the importance of making wise choices and Veggie Tales make learning this lesson lots of fun!