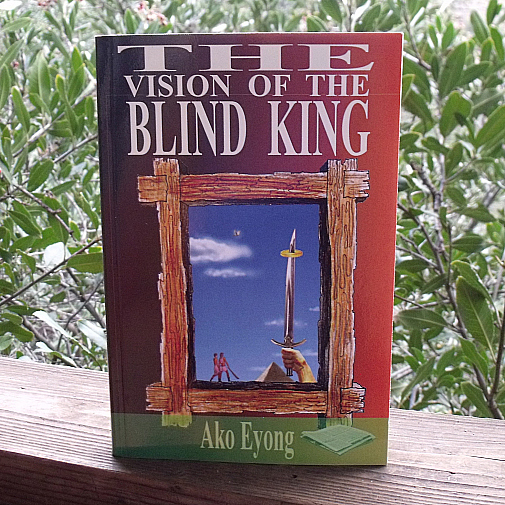 When I began to read The Vision of the Blind King, my first thought was that this would make a great movie. It's the kind of adventure that would do well if it were brought to life on a big screen.
This novel by Ako Eyong is an interesting blend of historical fiction, politics and modern adventure. Fans of all of these genres will appreciate the book. The story gets moving quickly and it's easy to be transported to another place and time. There are illustrated drawings throughout the book that enhance the story.
The story is based in Cameroon, which is in West Africa and is the author's home country. He was a journalist there until he became a political exile for critiquing the government.
The book is fascinating and entertaining. I'm sure the author has many more tales to tell due to his life experiences and creative storytelling abilities.
The Vision of The Blind King

by Ako A. Eyong
isbn 978-0988830103
Pub. date 2/14/13
Description: "This is the story of Melenoc, a very power hungry man with a particularly uncommon fear of death; a toxic combination of emotions that ultimately drive him into an unending quest for immortality. As he digs deeper it becomes obvious that he will stop at nothing to achieve this goal, even to the point of crossing lines that may compromise the security and well being of a whole kingdom. It is a tale that pits good against evil, taking us deep into an ancient African society where the survival of the same kingdom will come to rest on the shoulders of another individual; a General who must rise above personal trauma and self doubts, and find a way to pull a nation away from the edge."
Enter daily through the Rafflecopter form below: