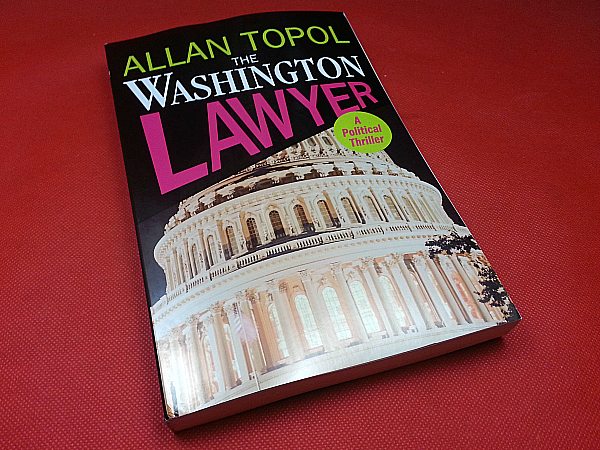 Do you like to curl up with a fast paced political thriller that's hard to put down?
The Washington Lawyer is exactly that.
Allan Topol is a master of intrigue, having written a number of best selling novels with international political thrills. His latest novel is set in the United States and gives us an inside look into American politics.
Yes, this is fiction, but the writing is vivid with details that make it feel as if the whole thing is possible. It's easy to get caught up in the story and will have you wondering if things like this really do happen behind the scenes in Washington.

The Washington Lawyer

by Allan Topol
isbn 978-1590792667
Pub. date 3/17/15
Description: "In the high-stakes world of Washington politics, hot shot lawyer Andrew Martin is being put to the test. When long-time friend Senator Wesley Jasper calls, it's with explosive news-a sex tryst at Martin's beach house in Anguilla has gone awry and former model Vanessa Boyd is dead. Just how far will Martin go to secure the Chief Justice nomination he's built his entire career on? Following on the heels of the Craig Page series, The Washington Lawyer is a penetrating glimpse into Capitol Hill's seedy underbelly, the politics of power, and the intricate underpinnings of Washington's elite."
Enter daily through the Rafflecopter giveaway form below: