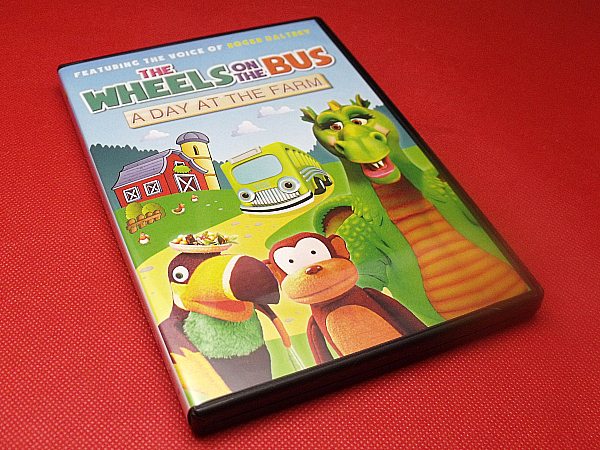 When I was a teen, I spent much of my free time rollerskating at the beach while listening to music. Roger Daltrey's voice could often be heard from my cassette tape player. Never would I have imagined that the blonde heartthrob from The Who would end up on a children's series called "The Wheels on The Bus," but that is exactly what has happened. Roger Daltrey is the voice of the Argon the Dragon.
The series is based on the classic song that we have all probably sung and heard oh so many times – The Wheels on the Bus. Each episode has a different adventurous theme that is entertaining and educational for preschoolers.
On A Day at The Farm, kids get to learn about animals and healthy foods. The show is a unique combination of music, animation, live action and puppets which makes it a lot of fun.
Wheels on the Bus:
Day at the Farm DVD

Release date 6/3/14
Synopsis: "In A DAY AT THE FARM, join Papaya, the fun-loving monkey, and his toucan friend, Mango, as they learn about different farm animals plus the importance of good nutrition and how to choose healthy foods. Episodes include "Fill it Up!", "A Trip to the Market" and "Guide Dogs" (Plus a Visit to the Circus)."
Enter daily through the Rafflecopter form below: