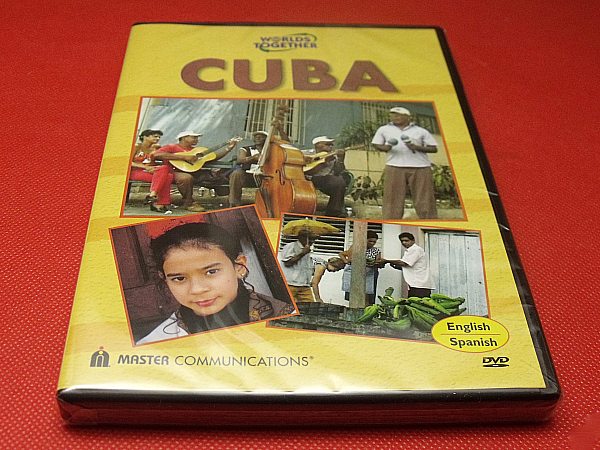 Cuba is not too far away from the US, but due to travel restrictions most of us are not very familiar with the country. Of course, we get to experience Cuban food, music, art and culture that has made it's way to the US, but that's not the same as taking regular vacations there.
The Worlds Together DVD series is a wonderful way for children and adults to experience the richness of other cultures. Other DVDs in the series include West Africa, Ethiopia and East Africa.
Worlds Together Cuba is a live action educational documentary that informs and entertains. The program is 25 minutes long and includes a teacher's guide for further exploration. It would be wonderful to enhance a public school education or to use as part of your home school curriculum.
Worlds Together

Cuba
Release date 9/9/14
Synopsis: "Worlds Together Cuba takes you on a whirlwind tour of the intriguing nation known as the Pearl of the Antilles. The country includes the main island of Cuba, the Isla de le Juventud, several archipelagos and over 4000 smaller islands and islets. Its economy is comprised mostly of agriculture, with an abundance of sugar plantations, tobacco farms, maize fields, mangoes, pineapples, coffee and rice. Cuba has many wonderful theatres, museums and churches throughout its beautiful cities, including the capital city of Havana, one of the oldest in the Americas. The country provides free education for its citizens from kindergarten through University and free day care for children seven and under. You'll learn all this and so much more … and you won't even need your passport!"
Enter daily through the Rafflecopter form below: