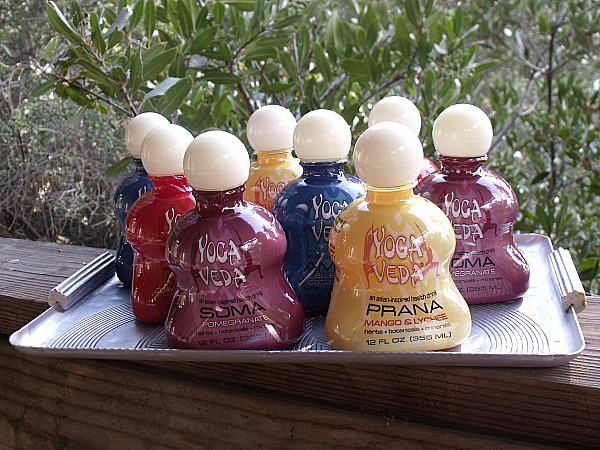 Aren't these bottles cute? These little guys are just perfect for a beverage named YogaVeda.
YogaVeda drinks are cute and tasty, but they are more than "just a beverage." These are Ayurvedic health drinks that are meant to quench your thirst and give you the benefits of nature. Ayurvedic medicine has been around for thousands of years and has an emphasis on strengthening the whole person to keep things in balance for healthy living.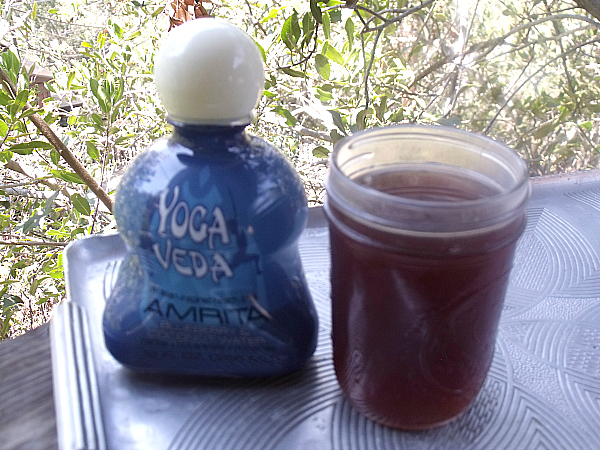 There are four different varieties to choose from. The flavors are delicious and each one contains a proprietary Ayurvedic blend with a purpose.
KAMA (passion, pleasure & satisfaction) – Guava and Passionfruit
PRANA (life force, energy, mental focus) – Mango and Lychee
AMRITA (cleansing, well-being) – Blueberry and Coconut Water
SOMA (peace, balance, calm) – Pomegranate
All of the varieties are all-natural, gluten-free and non-GMO.
The beverages taste just like the ingredients that they use. Instead of tasting like "fruit flavor," they taste like actual fruit. It does make a difference when real ingredients are used instead of just flavors.
I like all of the flavors. My mood tends to dictate which one is my current favorite. Amrita was my favorite today. I've been overdoing it and well-being was a fitting choice for me.
Each of the beverages is delicious. I would enjoy them just for the taste, but am happy to have the Ayurvedic benefits along with the refreshing flavors!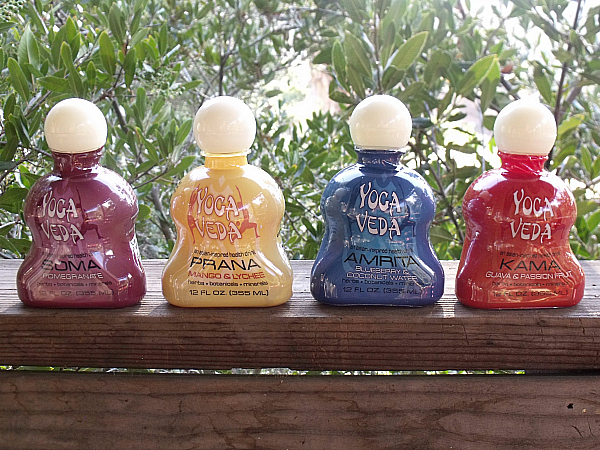 CONNECT – You can like YogaVeda on Facebook and follow them on Twitter.
Enter daily through the Rafflecopter form below: