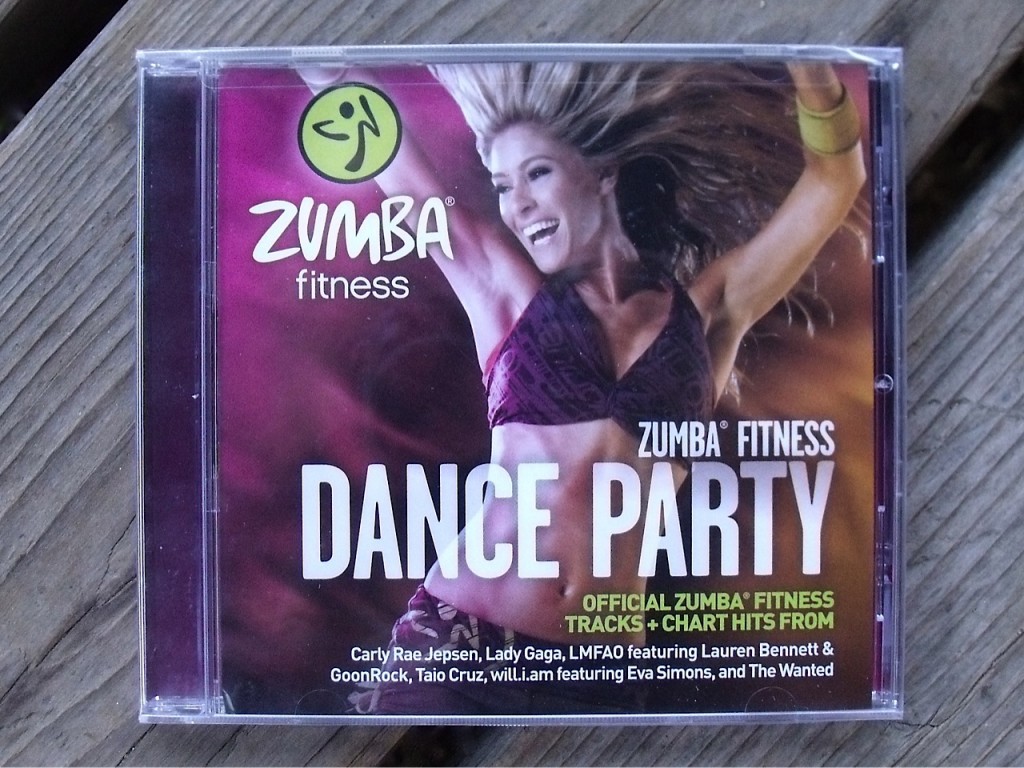 Zumba Fitness Dance Party CD

Release date 3/5/13
Exercise is a good thing, but nobody wants it to be boring or feel like a chore. Keeping fit should be fun!
This is exactly why Zumba classes are so popular. They know how to make exercise feel like a party.
Now you can have Zumba style fun at home with the new Zumba Fitness Dance Party CD. The 12 track CD includes familiar songs from Universal Music Group artists and Zumba Fitness originals.
1.       Carly Rae Jepsen – Call Me Maybe
2.       Zumba Fitness – El Amor, El Amor
3.       Lady Gaga – Marry The Night
4.       Zumba Fitness – Caipirinha
5.       LMFAO featuring Lauren Bennett & GoonRock – Party Rock Anthem
6.       Zumba Fitness – Zumba Mami
7.       Taio Cruz – Dynamite
8.       Zumba Fitness – Mi Vecina
9.       The Wanted – Glad You Came
10.     Zumba Fitness – Sweet Girl
11.      will.i.am featuring Eva Simons – This Is Love
12.      Zumba Fitness – Pa'la Discoteka A Bailar
The whole CD is full of happy energy. You can listen to it while doing an actual Zumba fitness routine at home or you can just dance along or play it while you're using your treadmill, stationery bike or other exercise equipment. It's also fun to turn it on while doing other chores around the house. You may just find that vacuuming, laundry and other jobs get done more quickly, burn more calories and are a lot more fun.
Zumba Fitness Dance Party is a great way to boost your mood and get fit!
Enter daily through the Rafflecopter form below: