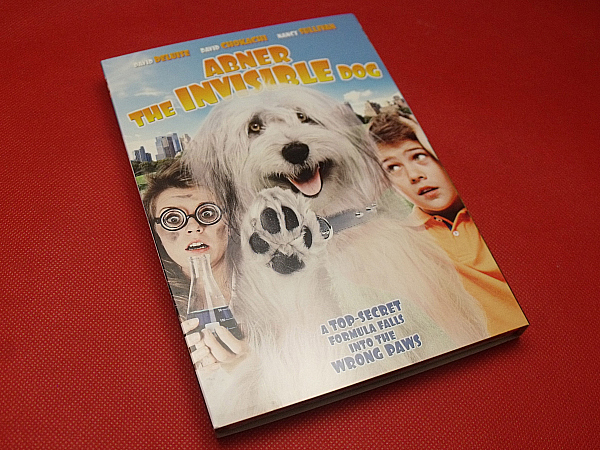 Abner the Invisible Dog is a brand new movie, but it brings back childhood memories for me. I can remember watching and enjoying films that were similar to this one when I was in elementary school.
The movie features a smart kid who actually enjoys science, an adorable sheepdog who turns invisible and is able to talk, a cute girl, bullies, crooks, comedy and adventure. Abner is just plain fun and will probably get your kids wondering what it would be like if they had a science experiment mishap that made their dog talk and become invisible.
This is a fun choice for family movie night and would also be fun for kids to watch on their own. It's probably best suited for school age kids and will also be enjoyed by little ones.
Abner the Invisible Dog

Not rated
Release date 3/11/14
Synopsis: "When science nerd Chad Sheppard gets a chemistry set for his 13th birthday, little does he know he's in for a much bigger surprise. While experimenting with the kit, his best friend, Abner, a big, furry sheepdog, suddenly starts talking before vanishing into thin air! Chad already has enough problems fighting off two bullies who want to wreck his chances with Sophie, the cute girl next door. Now, he has to hide an invisible, talking dog – who's a bit of a wise guy – from his parents and figure out how to get everything back to normal … All while outwitting a pair of clumsy crooks who are determined to steal the top-secret formula that gave Abner his super-spy powers."
Enter daily through the Rafflecopter form below: