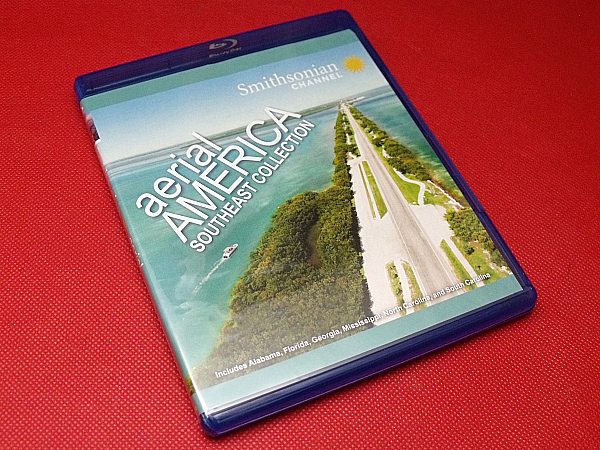 The Smithsonian Channel has done it again! I love watching documentaries and am always impressed by theirs. The visuals are amazing and the dialogue is informative.
The Aerial America series features episodes exploring our country from the air. You'll see the natural and man-made beauty of the states while learning all about what makes them uniquely wonderful.
I had previously seen and enjoyed the Southwest collection, that includes the area where I live and places I have been. The latest blu-ray release is of the Southeast, which is a part of the country where I have never been. It was beautiful and fascinating. Now, I'm sure I need to add this area to my vacation wish list!
By watching these episodes, I have been able to travel by air with a tour guide. Someday, I'll travel for a real life Southeast experience.
Aerial America

Southeast Collection Blu-ray
Smithsonian Channel
Release date 8/19/14
Synopsis: "Take off for a first-class, window-seat view of the South's most-beautiful sceneries in Aerial America: Southeast Collection, soaring onto Blu-ray. Aerial America: Southeast Collection takes you soaring over the South's breathtaking landscapes and landmarks while exploring its compelling, complex role in American history."
States included on the blu-ray are:
North Carolina

South Carolina
Georgia
Mississippi
Alabama
Florida
Enter daily through the Rafflecopter form below: