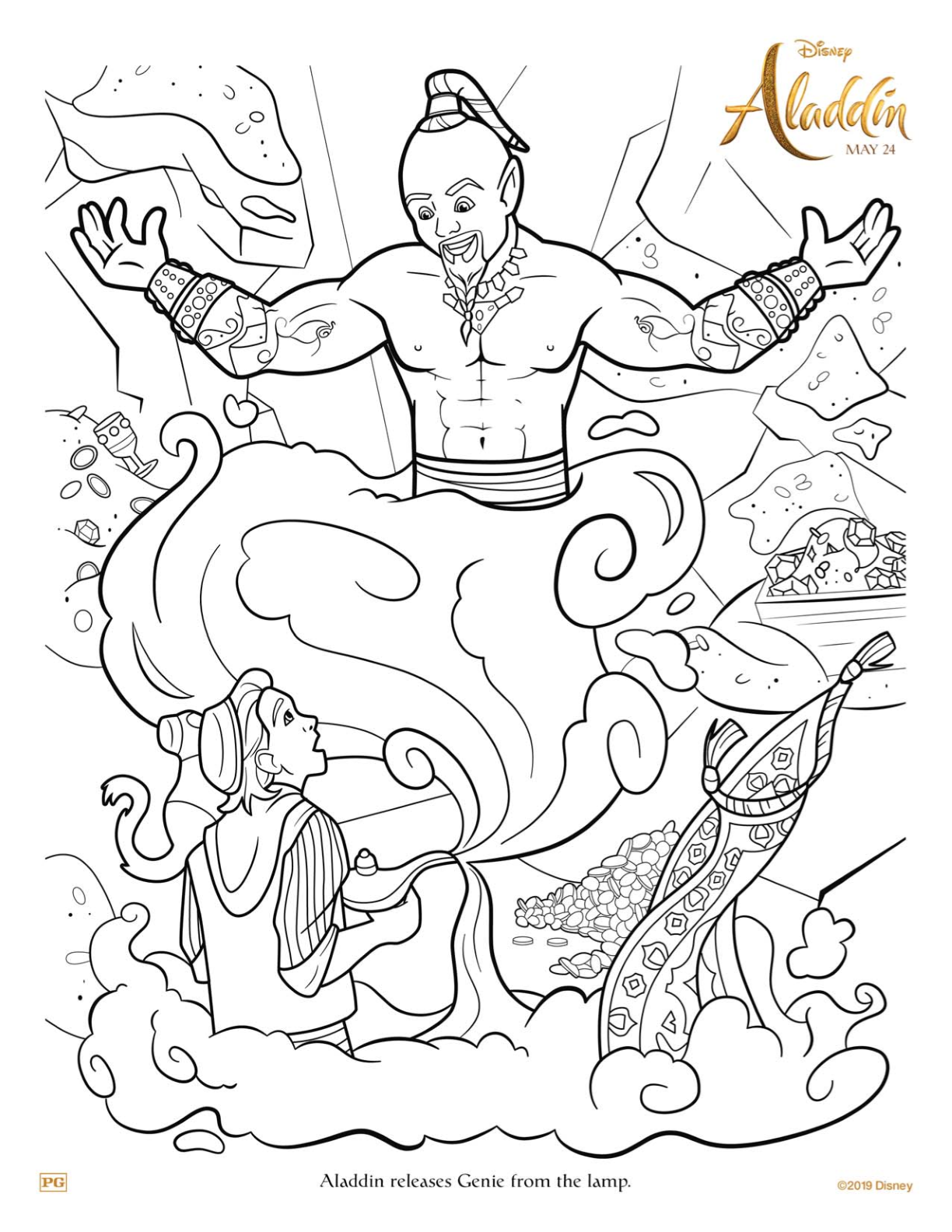 Aladdin and Genie Coloring Page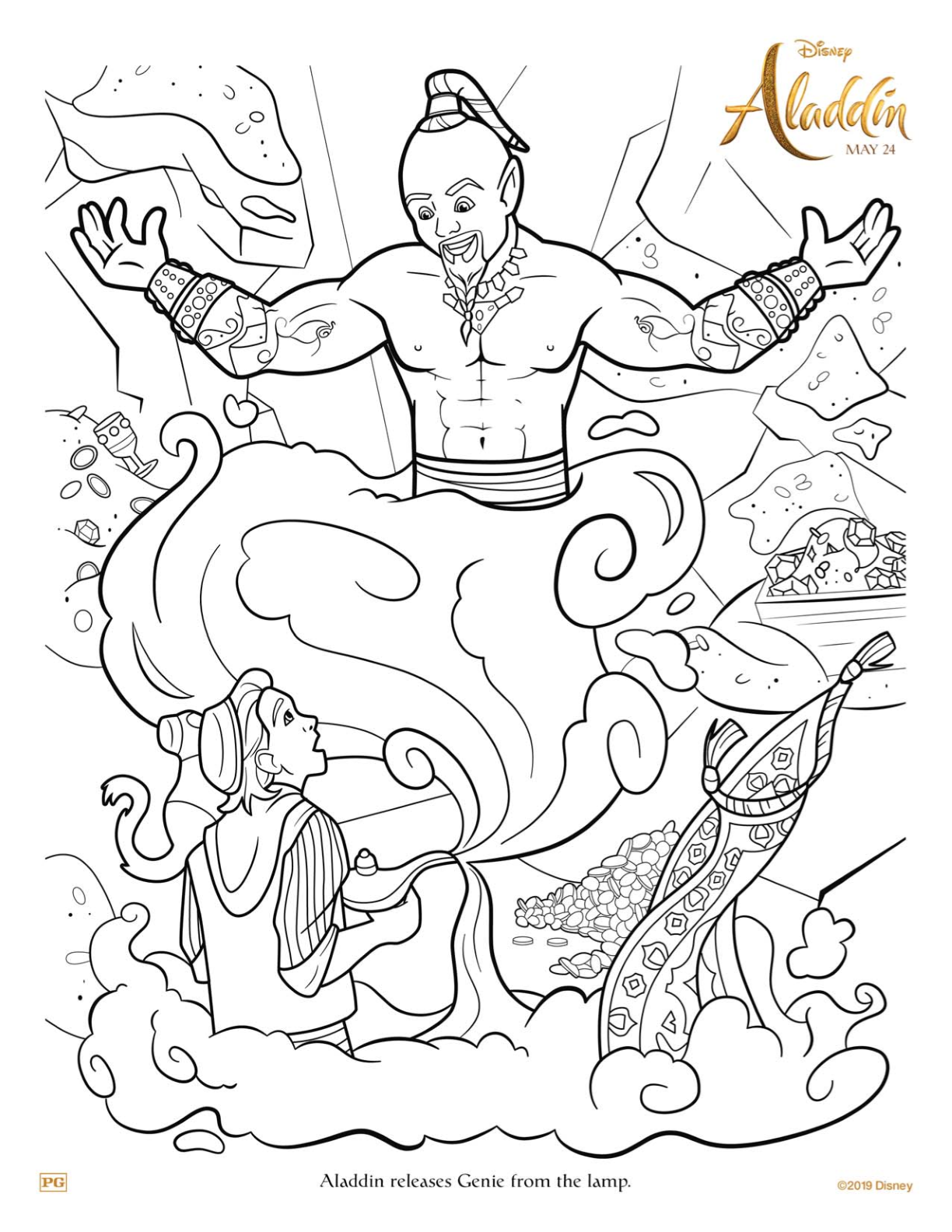 The adventure begins, when Aladdin releases Genie from the lamp!
That scene is the turning point in Aladdin's life, and it has made many children dream of finding their own magical lamp.
Do your children know what three wishes they would choose, if they had a genie available?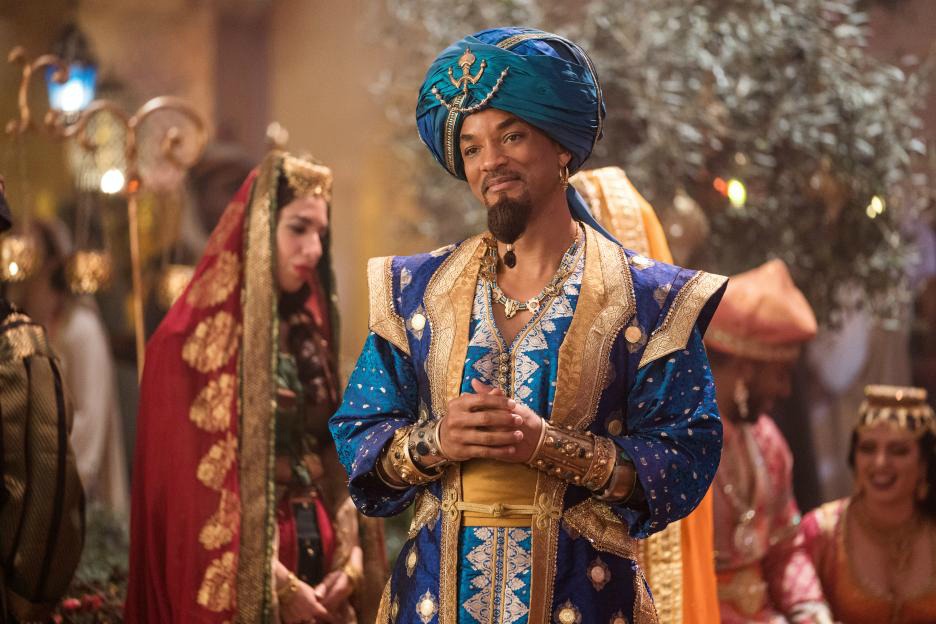 Synopsis
ALADDIN is the exciting tale of the charming street rat Aladdin, the courageous and self-determined Princess Jasmine and the Genie who may be the key to their future.
Directed by Guy Ritchie, who brings his singular flair for fast-paced, visceral action to the fictitious port city of Agrabah.
The film is written by John August and Ritchie and is based on Disney's ALADDIN.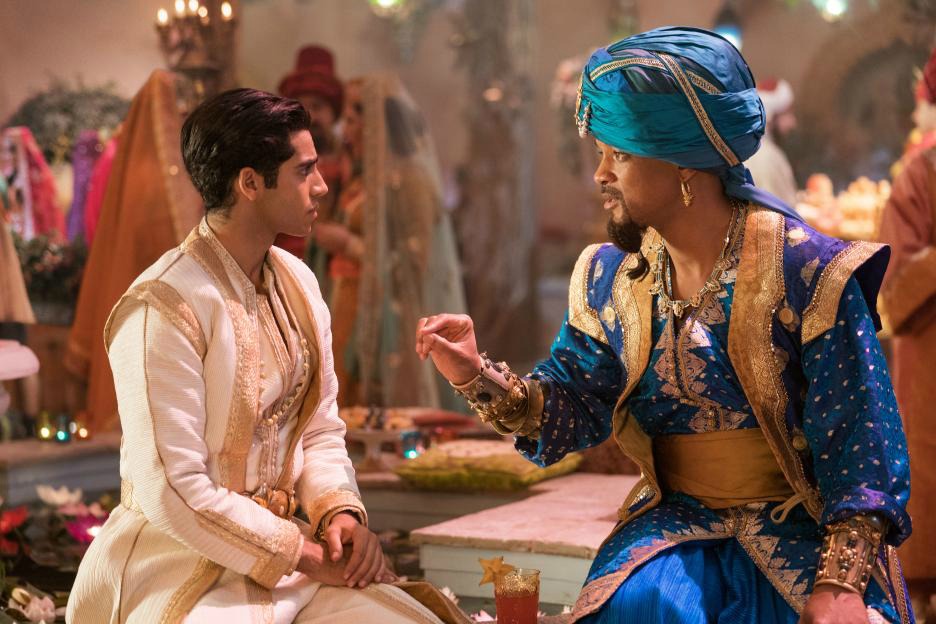 If your child likes to color with markers, I recommend printing on cardstock. It is also recommended, if the artwork will be framed or put on display.
Otherwise, regular copy paper can work just fine.
Click HERE to download the free printable Aladdin coloring page, so your kids can color the picture of Genie coming out of the lamp.
Check out my other free Aladdin printables, so your kids can have more Disney adventures.
For year round fun, take a look at the rest of my free printables.
Many are from Disney and Shout Factory, so they feature movies, TV series and characters that your kids already know and love.
Some are educational and some are just plain fun. There are coloring pages, crafts, word puzzles, mazes, memory games and other family friendly activities.