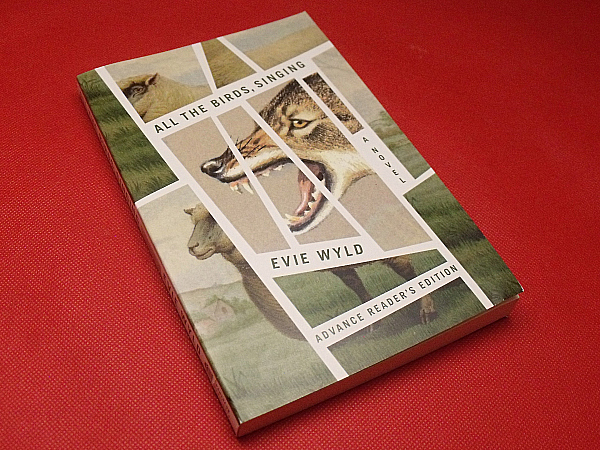 All the Birds, Singing is a fascinating and thought provoking piece of literature. It draws you in quickly, but doesn't give you all the answers.
The reader is left to speculate about both the past and the present. The present is a solitary life on a harsh, British island with plenty of time for reflection. The past is mysterious and, obviously, filled with the type of difficulties that would lead a woman to choose a life that is so far removed from society. The chapters alternate between the past and present giving glimpses of both.
This award winning young novelist has done a fantastic job with this book. It would be great to read and discuss with a book club or you may even want to read it a second time to pick up more of the subtle details.
All the Birds, Singing

A Novel
by Evie Wyld
isbn 978-0307907769
Pub. date 4/15/14
Description: "In the ceaseless rain and battering wind of a British island, Jake Whyte lives in veritable isolation in an old farmhouse, content with the companionship of her collie, Dog, and a flock of sheep. But every few nights something- or someone- has begun to pick off one of the sheep, sounding a new deep pulse of terror in the woods inhabited by foxes, a strange man and a strange boy, and rumors of an obscure, formidable beast. And now there is also Jake's past, hidden thousands of miles away and years ago, held in the silences about her family and the scars that stripe her back–a past that threatens to break into the present."
Enter daily through the Rafflecopter form below: