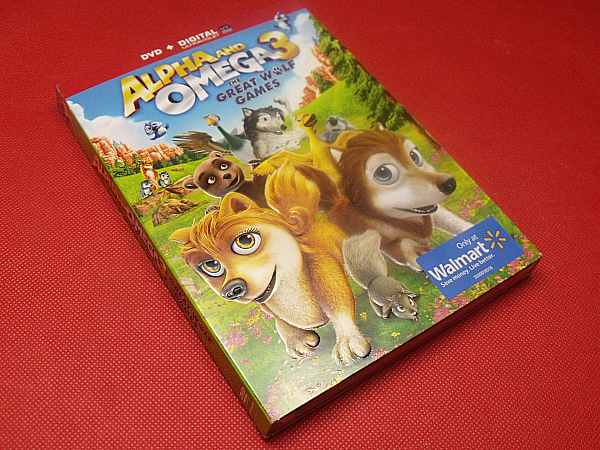 Finally… the third Alpha and Omega movie has arrived! This one will be sold exclusively at Walmart on both DVD and Blu-ray. Fans of the original and the sequel, A Howl-iday Adventure, will enjoy watching familiar friends along with some new characters.
The story is centered around an athletic competition called The Great Wolf Games. The timing of this release is great, since so many kids have been inspired by watching the Winter Olympics. These Wolf Games may not be the same, but they capture that competitive spirit nicely. These sweet pups learn that it takes hard work to win and that teamwork and good sportsmanship are important.
The DVD is not rated. It'll be enjoyed by preschoolers and elementary school age kids.
Alpha and Omega 3:
The Great Wolf Games
Not Rated
Release date 3/25/14
Synopsis: "The pups are back and howl-ing for fun in The Great Wolf Games! Join in on the excitement as the Alpha pack competes against all different animals to win bragging rights for their territory. Laugh along with Stinky, Claudette and Runt in this hilarious and exciting story where the pups learn that with teamwork and training – anything is possible!"
The DVD includes two fun bonus features:
Great Games Amazing Maze

Wolf Awareness Trivia Game
Enter daily through the Rafflecopter form below: