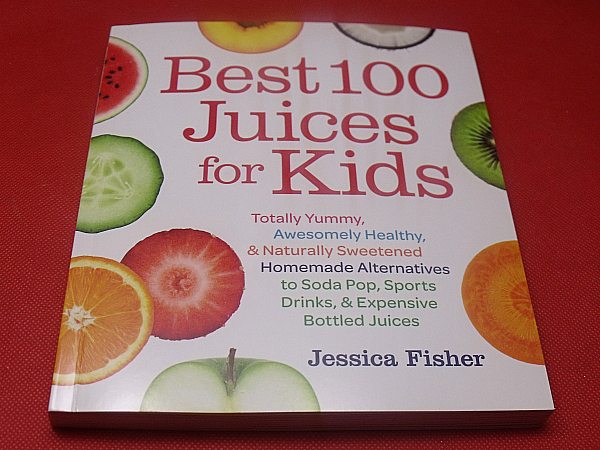 Yum!
Don't let the title of this book fool you. These are not just 'juices for kids.' They are juices that the whole family can enjoy – even picky children (and adults!).
Best 100 Juices for Kids was written by blogger, Jessica Fisher. She is a mom of 6 who made a big lifestyle shift when she realized the impact that sodas and sugary drinks were having on the health of herself and her children. Naturally, she didn't want her kids to feel deprived so she made the switch to healthier choices a whole lot of fun.
The book includes recipes for 100 juices, smoothies, sports drinks, sparklies, slushies and ice pops. Some require a juicer or blender and others can be mixed in a pitcher. Even if you have picky eaters or family members with allergies or sensitivities, there are plenty of good recipes to choose from.
100 Best Juices for Kids is beautifully illustrated and the instructions are clear and easy to follow.
Best 100 Juices for Kids

Totally Yummy, Awesomely Healthy, & Naturally Sweetened Homemade Alternatives to Soda Pop, Sports Drinks, and Expensive Bottled Juices
by Jessica Fisher
isbn 978-1558328297
Pub. date 4/15/14
Description: "Juice it up and your kids will love you for it! When you create yummy homemade juices without all the sugar, artificial flavors, high-fructose corn syrup and cost of store bought drinks, you, too, will love the fact that you are doing something awesomely healthy and good for your children."
Enter daily through the Rafflecopter form below: