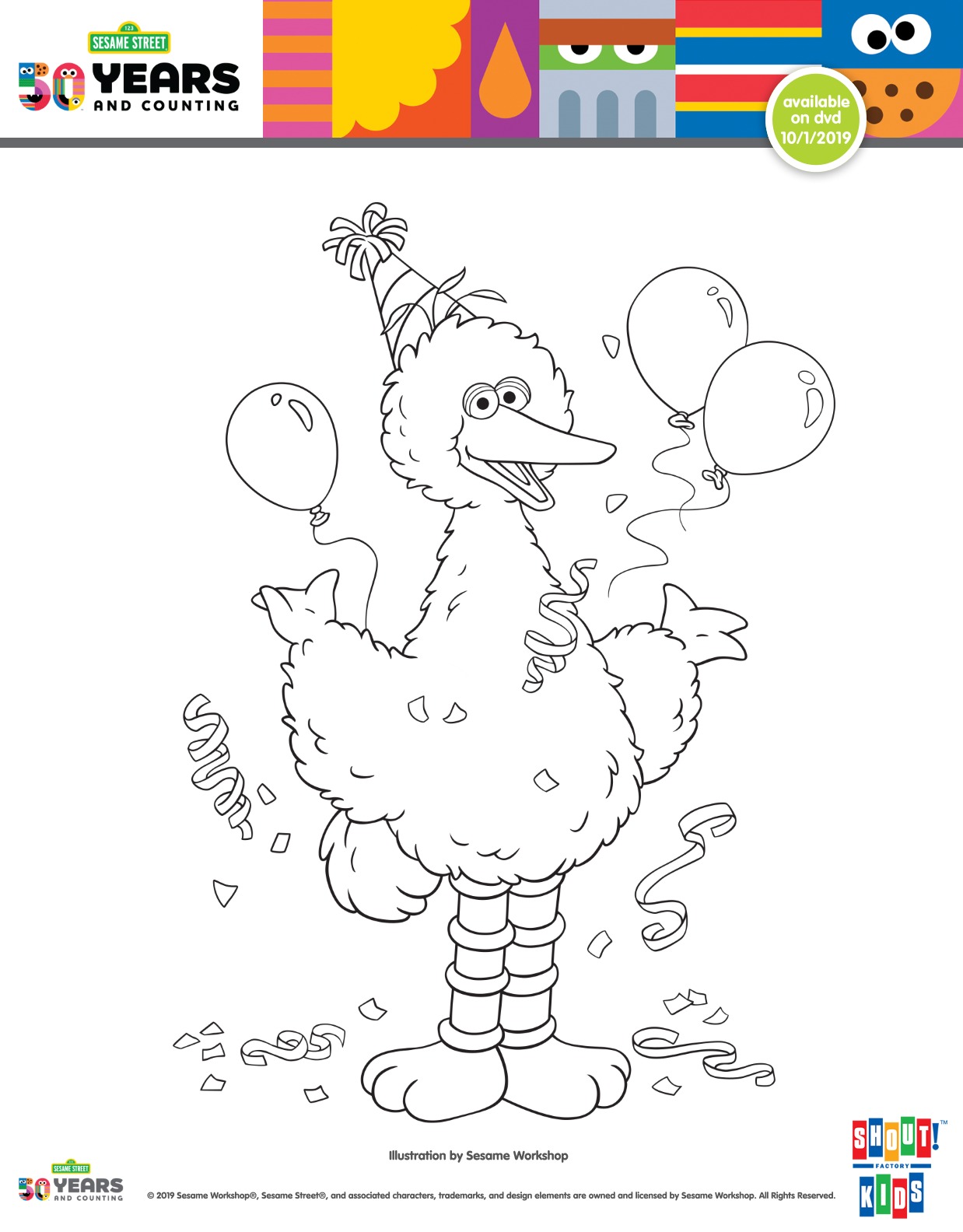 Big Bird Birthday Coloring Page
Free Sesame Street Printable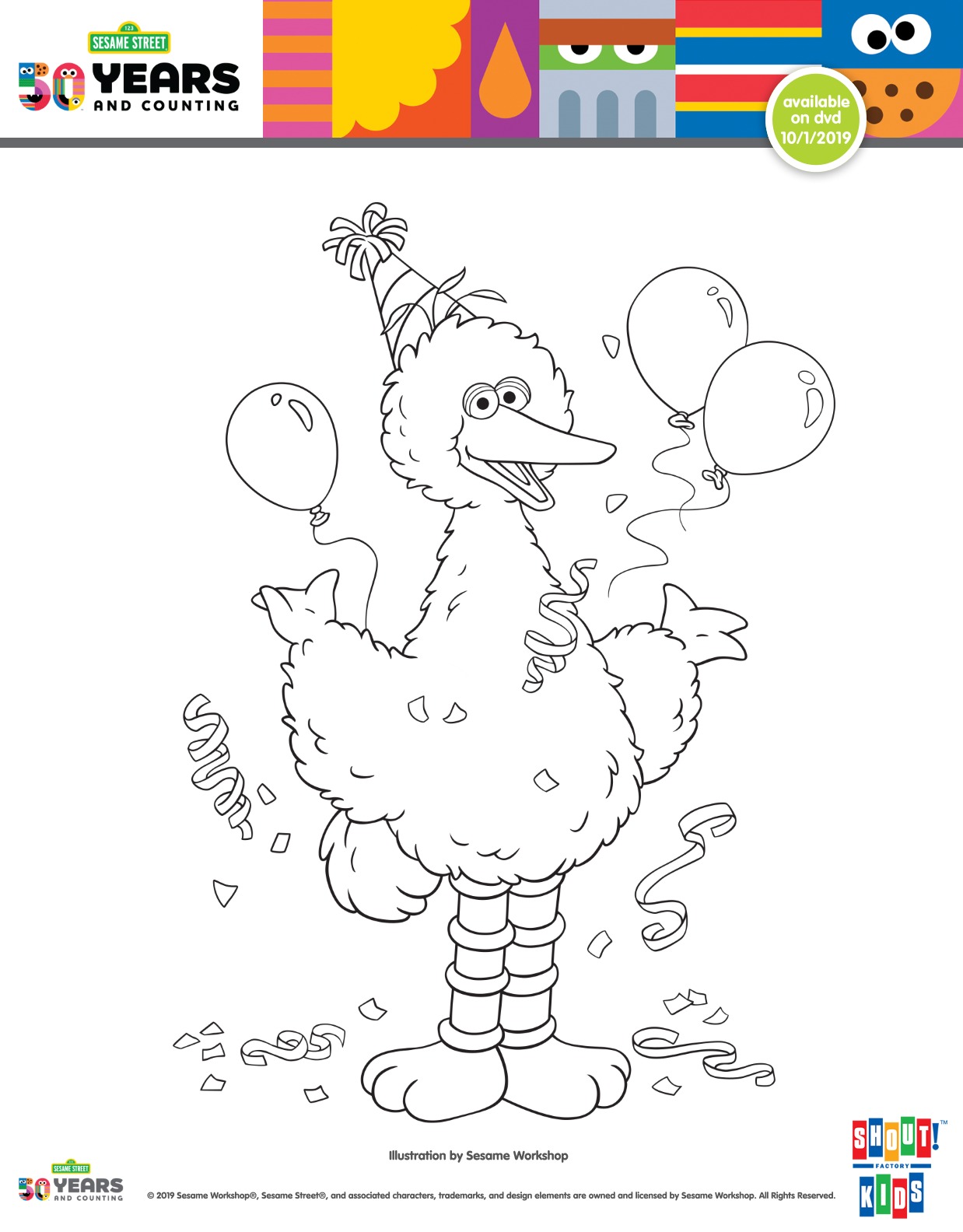 When you are ready to celebrate, print out this Big Bird birthday coloring page.
Then your child can color it in and party with Sesame Street.
This year Sesame Street is celebrating a big milestone, since it is the 50th anniversary of the PBS show.
Big Bird loves a party, so he is ready with balloons, confetti and a party hat.
Kids can color to picture to celebrate Sesame Street or they can use it to celebrate their own birthday or the birthday of a loved one.
I'm sure big bird would love to be a part of your family's birthday celebrations!
If you are having a Sesame Street themed birthday party for your little one, it would be fun to print out a bunch of these.
Then you can set up a coloring table, so the party guests can color the picture with crayons, markers or colored pencils.
Happy birthday to Sesame Street and happy birthday to you!
50 Years and Counting Official Trailer
Shout! Factory
2 Disc DVD Set
Release date 10/1/19
Synopsis
Sesame Street's yearlong 50th anniversary celebrates the timeless lesson that Sesame Street has always taught.
Everyone, no matter who they are or where they are from, is equally deserving of respect, opportunity, and joy.
Throughout 2019, families everywhere can join all their furry and feathered friends in celebrating Sesame Street's past, present, and future.
There are celebrity and fan-fueled social media campaigns, a nationwide road trip, new social impact initiatives, and a star-studded primetime special that will kick off the show's 50th season.
Fans are encouraged to share their favorite Sesame Street memories across social media this year using the hashtag #ThisIsMyStreet.
Check out my other free Sesame Street printables, so you can have more family fun!
Click HERE to download the free printable Big Bird coloring page, so your child can color this iconic Sesame Street character.
For year round fun, take a look at the rest of my free printables.
Many are from Disney and Shout Factory, so they feature movies, TV series and characters that your kids already know and love.
Some are educational and some are just plain fun. There are coloring pages, crafts, word puzzles, mazes, memory games and other family friendly activities.