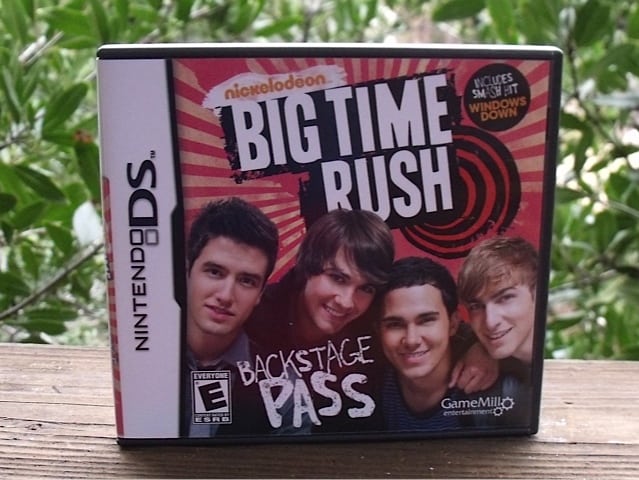 Big Time Rush
Back Stage Pass
for Nintendo DS
Rated E
Release Date 11/6/12
Those of you with teen and tween girls on your holiday shopping lists are probably very familiar with Big Time Rush. These cute boys began with a TV show in 2009 and have since released several albums. A previous generation had The Monkees. Modern girls have Big Time Rush. The show is funny and entertaining. The music has kid friendly lyrics and musical styles that will appeal to a wide variety of kids.
Backstage Pass the Nintendo DS version of the game. There is also a Dance Party version for the Wii. They are similar, but very unique due to the platforms. Both feature the music and cute boys of Big Time Rush. Fans will have fun whether they are on the small screen of a DS or playing on a big screen with the Wii. If you have both systems, you just may want to purchase both of them.
The NDS game features popular hits including Big Night, I Know You Know, Boyfriend, Til I Forget About You, Windows Down and more. Kids can follow along with the beat to earn points. When a high score is achieved, a special photo is unlocked in the image gallery. There are also videos with behind the scenes backstage, on their tour bus and more.
The game involves some skill, but is easy for kids of all ages to learn. It's simple, good entertainment for fans of Big Time Rush!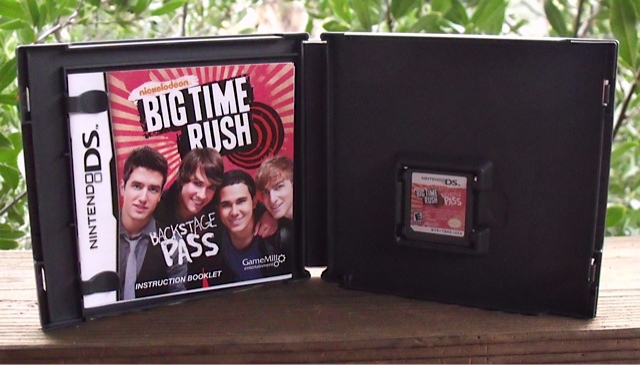 Enter daily through the Rafflecopter form below: