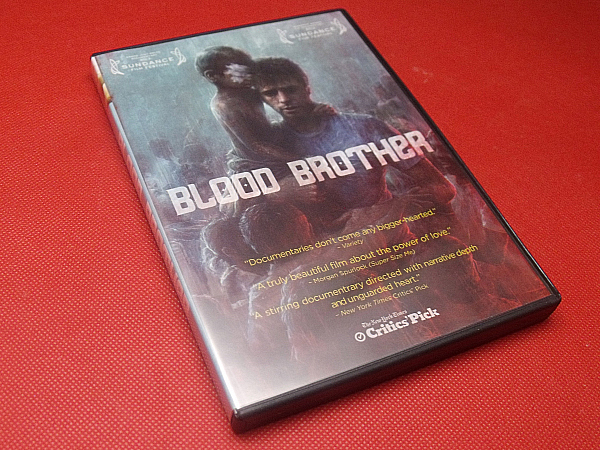 Blood Brother is a moving documentary that will touch your soul, warm your heart and, if you are like me, cry.
The movie won the 2013 Sundance Film Festival Grand Jury Prize and Audience Award for US Documentary. I haven't seen the others that were considered, but this powerful film definitely deserves to be recognized.
This is the true story of Rocky Braat who traveled to India, came upon an aids hostel in the village of Tamil Nadu and ended up dedicating years of his life caring for these children who were facing despair, pain and their own mortality.
As is often the case with this type of situation, even though Rocky was the one coming to their aid, he himself benefitted from the work and the love he shared with those at the hostel. He isn't perfect nor is he someone who people would have expected to end up as a volunteer for aids infected children in a far away place, but he has found his calling and has done wonderful things for those who need it most.
Blood Brother

Not Rated
Release date 2/4/14
Synopsis: "Rocky went to India as a disillusioned tourist, dissatisfied with his life in America, with no close family of his own. When he met a group of children with HIV, he decided to stay and devote his life to them. To the children, he becomes "Rocky Anna," or brother. Despite formidable challenges, his playful spirit and determination in the face of despair proves to be an invaluable resource."
Enter daily through the Rafflecopter form below: