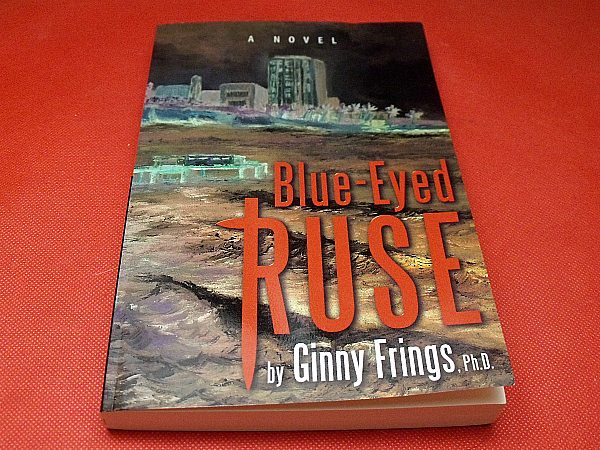 Blue-Eyed Ruse is a murder mystery combined with dramatic inspiration. The style is similar to those TV movies that keep you guessing with twists and turns, while leaving you feeling positive and uplifted in spite of the seriousness of the mysterious part of the story.
The story is fictional, but author Ginny Frings brings her own history and personality to the story. In 2000, a wrong way driver was trying to evade the police when he struck Ginny. She survived the crash and has used this life altering event for good. She learned how to keep a positive outlook despite challenges and wants to help others do the same.
The book is a quick read and a nice escape. The mystery is enjoyable and you'll be encouraged to have hope and strength while you're being entertained.

Blue-Eyed Ruse

by Ginny Frings
isbn 978-1491728291
Pub. date 5/14/14
Description: ""[Brenda] sits there and wonders why all of this stuff is happening to her. Why Brad? Why now? They were just about to start the next part of their life together." The protagonist uncovers painful information about her late husband's double life that make her feel as if she never really knew him at all. With the help of close friends, her faith and the motivation of her children, she finds the strength to continue her life despite her pain and feelings of betrayal. Through the novel, Ginny encourages her readers to remain hopeful no matter the circumstance and to find their inner strength during hard times."
Enter daily through the Rafflecopter form below: