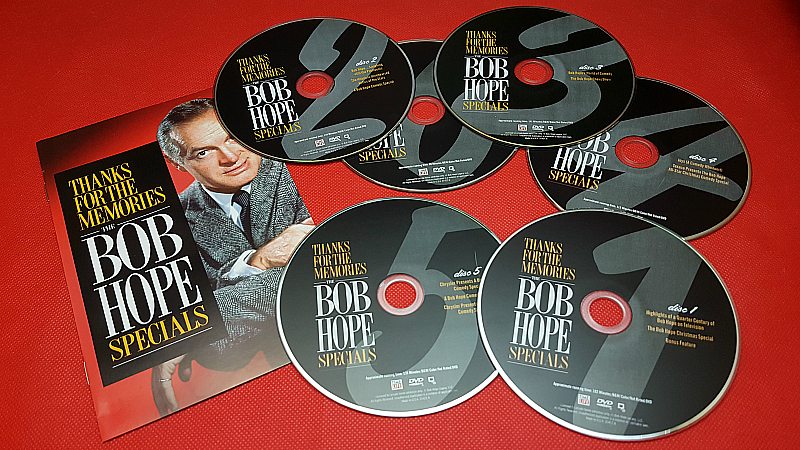 Over the decades Bob Hope hosted many network specials on TV, often singing his signature song, Thanks for The Memories. The shows features celebrities and lots of laughs.
The Thanks for The Memories six DVD box set has 13 of these star studded original TV specials. Featured guests include Lucille Ball, Don Rickles, Bing Crosby, Dean Martin, Zsa Zsa Gabor, Frank Sinatra, Dinah Shore and Flip Wilson. In the Laughing with The Presidents episodes you'll see George and Barbara Bush, Bill and Hilary Clinton and Gerald and Betty Ford. My favorite episode is Bob Hope: The First 90 Years, which was a show to celebrate his 90th birthday. It has live performances along with classic clips from the past.
The Bob Hope Specials is great for collectors and will provide hours of laughter and classic entertainment.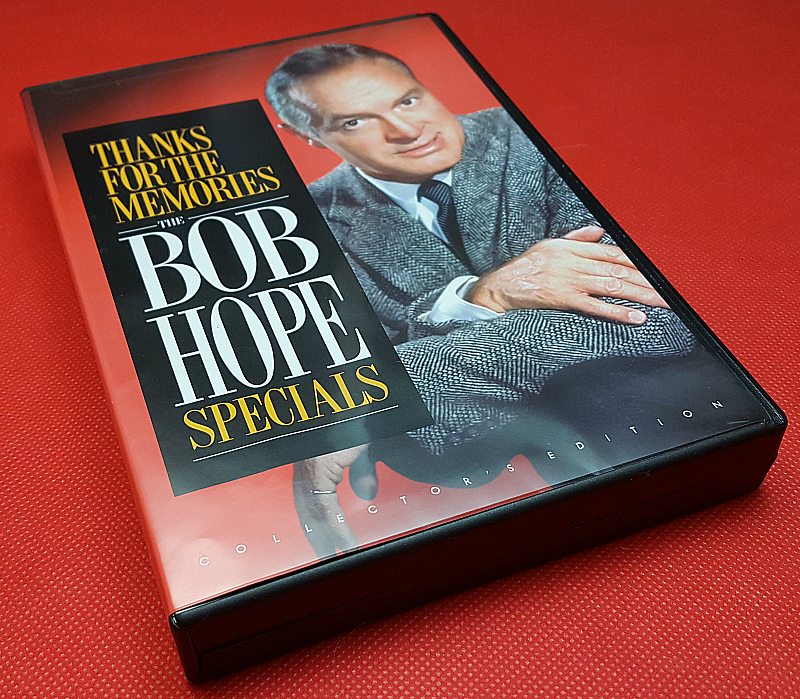 The Bob Hope Specials
Thanks for the Memories
6 DVD Set
Time Life
Not Rated
Release date 9/20/16
Synopsis: "Bob Hope, the greatest entertainer of the 20th century, was above all a patriotic American dedicated to our troops around the world. His star-studded USO Christmas shows brought a taste of home to servicemen and women scattered thousands of miles from their families. Bob rang in the Christmas season with the biggest stars in Hollywood along with major figures from the worlds of sports and music, and cracked jokes with his celebrity pals and presidents alike. At home or abroad, his specials proved that laughter was the best medicine."
Enter daily through The Rafflecopter giveaway form below: