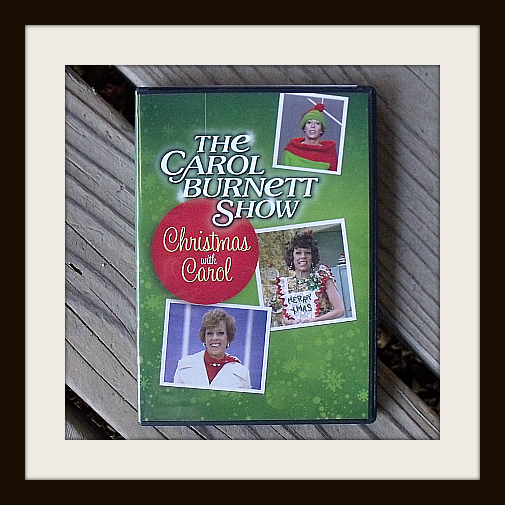 The Christmas with Carol DVD brought back lots of memories from when I was younger and watched The Carol Burnett Show on a small black and white TV. In addition to the regulars (Harvey Korman, Vicki Lawrence and Tim Conway), Carol also regularly had famous guests participate in her comedy sketches. This DVD features many recognizable actors – Alan Alda, Sid Caesar, Jonathan Winters and more!
The Carol Burnett Show
Christmas with Carol DVD

Time Life Entertainment
Release date 9/30/13
Christmas with Carol includes two full-length holiday shows, one from 1974 and one from 1977. There are also bonus holiday sketches that showcase her talents.
Entertainment has definitely changed in the last few decades, but this type of humor is timeless and the DVD is a wonderful throwback to a different era.
This holiday DVD would be a great gift for someone who remembers the original shows and would also be a fun way to introduce a younger audience to this classic comedy.