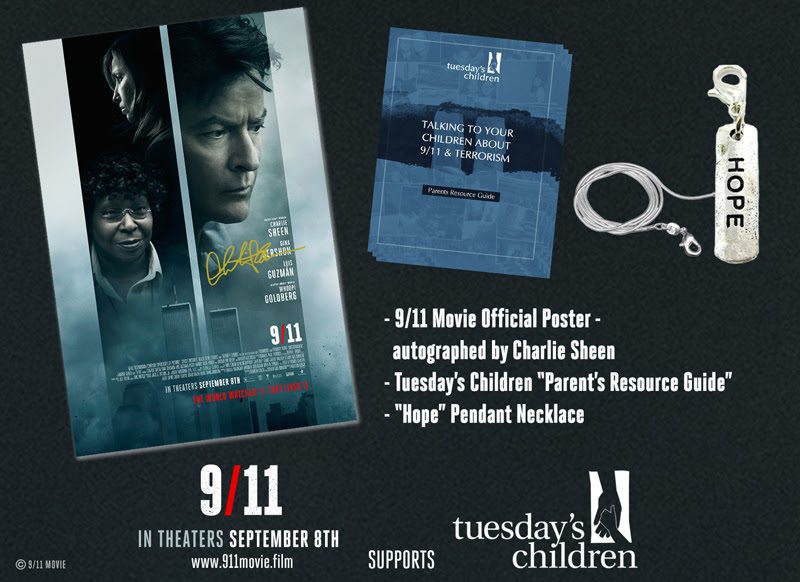 This September there is a brand new movie about 9/11. It takes a look at the day through the eyes of individuals. It looks as if this method of telling the story will help viewers who weren't there that day gain more of a personal understanding.
Check out the movie blog app below for information about 9/11 along with interviews from the cast of the movie – Charlie Sheen, Gina Gershon and Luis Guzman.
As a special promotion for the movie release, I have a prize package to give away to one lucky reader. it includes:
9/11 poster Hand Signed Autographed by star Charlie Sheen
"Hope" Pendant with necklace
Guide to Talking To Your Children About 9/11 thanks to Tuesday's Children
Visit the official 911 Movie website for more information.
Enter daily through the Rafflecopter giveaway form below: