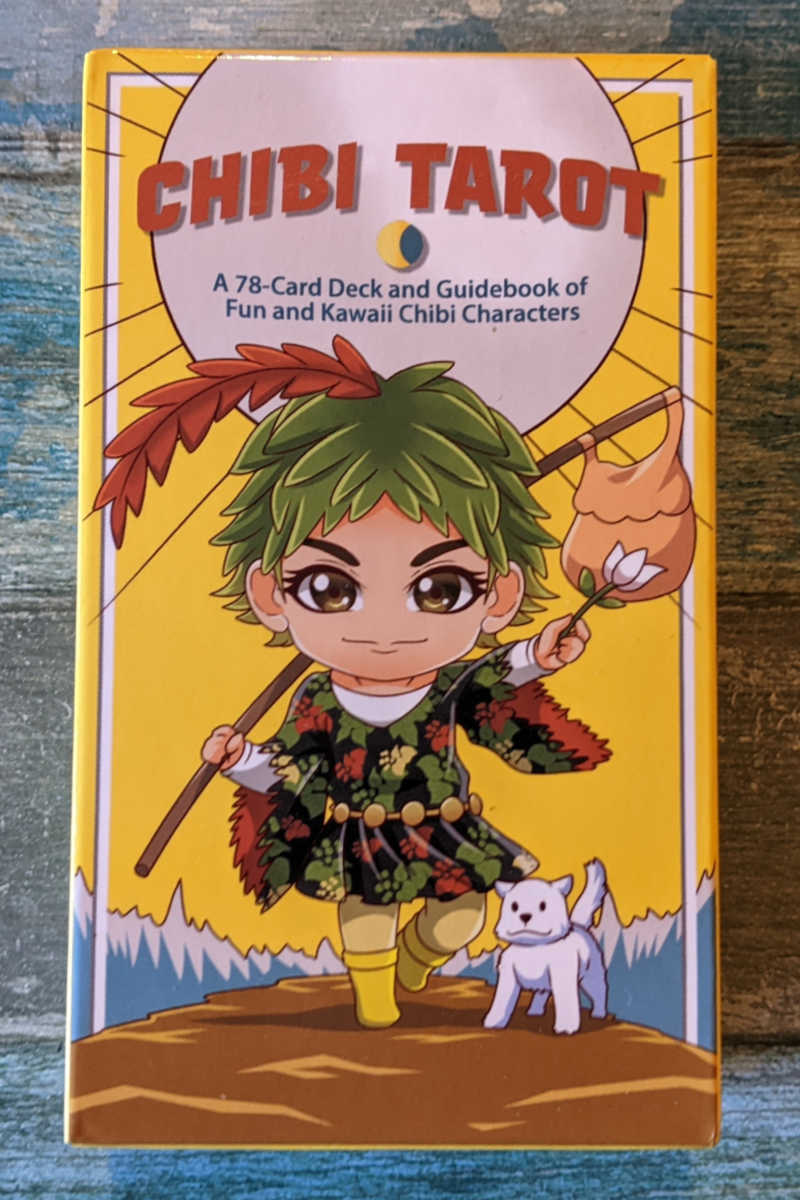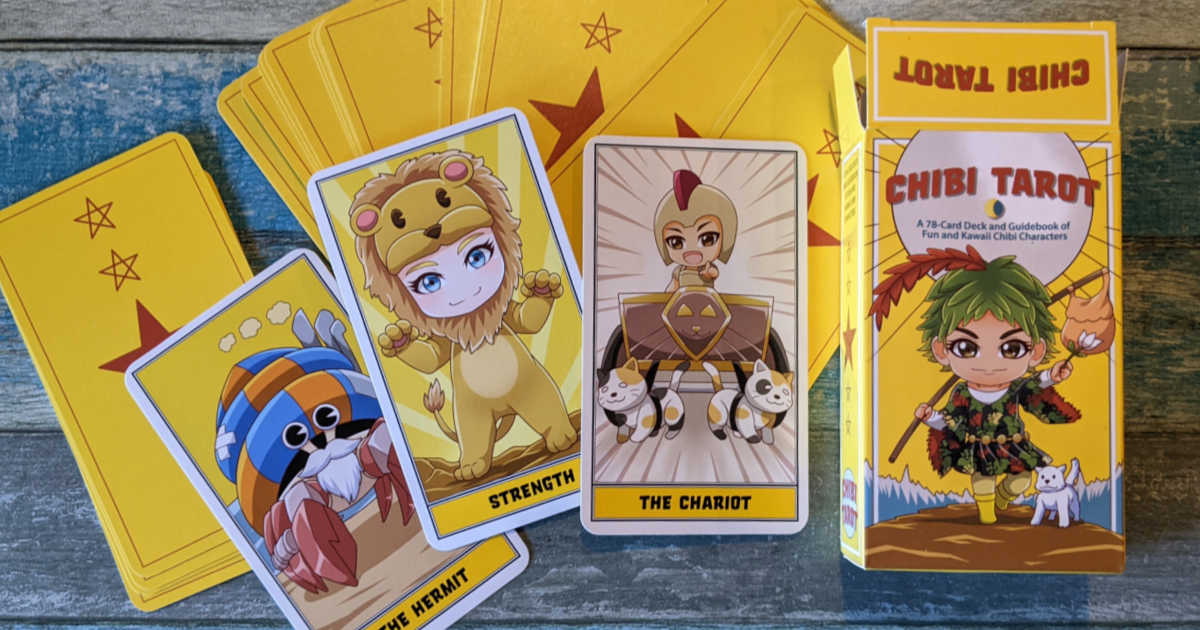 Fans of Kawaii and fortune telling will love the Chibi Tarot Deck with beautiful illustrations and a helpful guidebook.
The cards are perfect for collectors who will enjoy adding the deck with its unique character images to their collection.
And the tarot cards will be interesting for those who want to see what the cards predict about their future.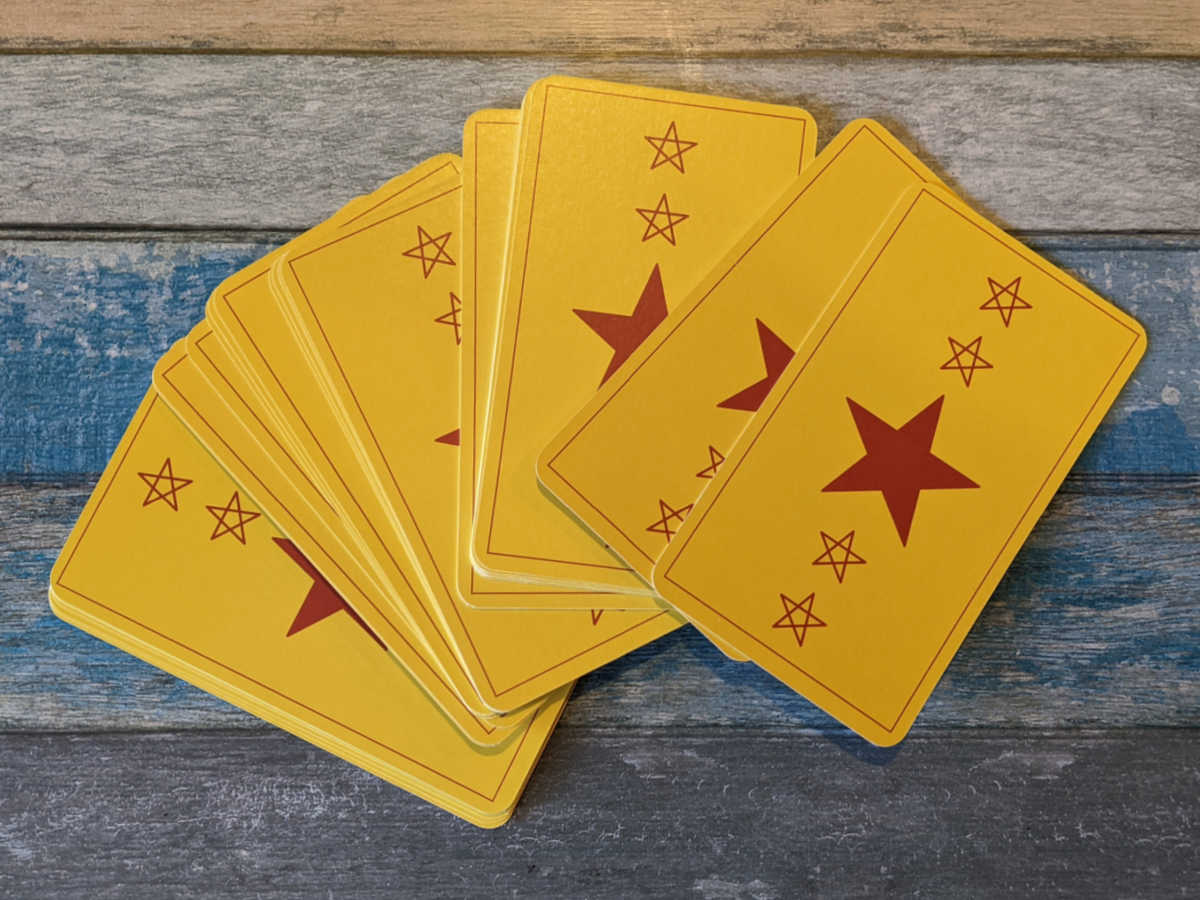 Whether this is your first deck or one to add to a large collection, it can be fun and entertaining.
The guidebook is helpful for first timers just learning about tarot and can help experienced card readers learn more about what this deck has to offer.
These characters are cute with their oversized heads, big eyes and small bodies.
This tarot deck is a fun gift as a stocking stuffer, to add to a gift basket or to give all on its own.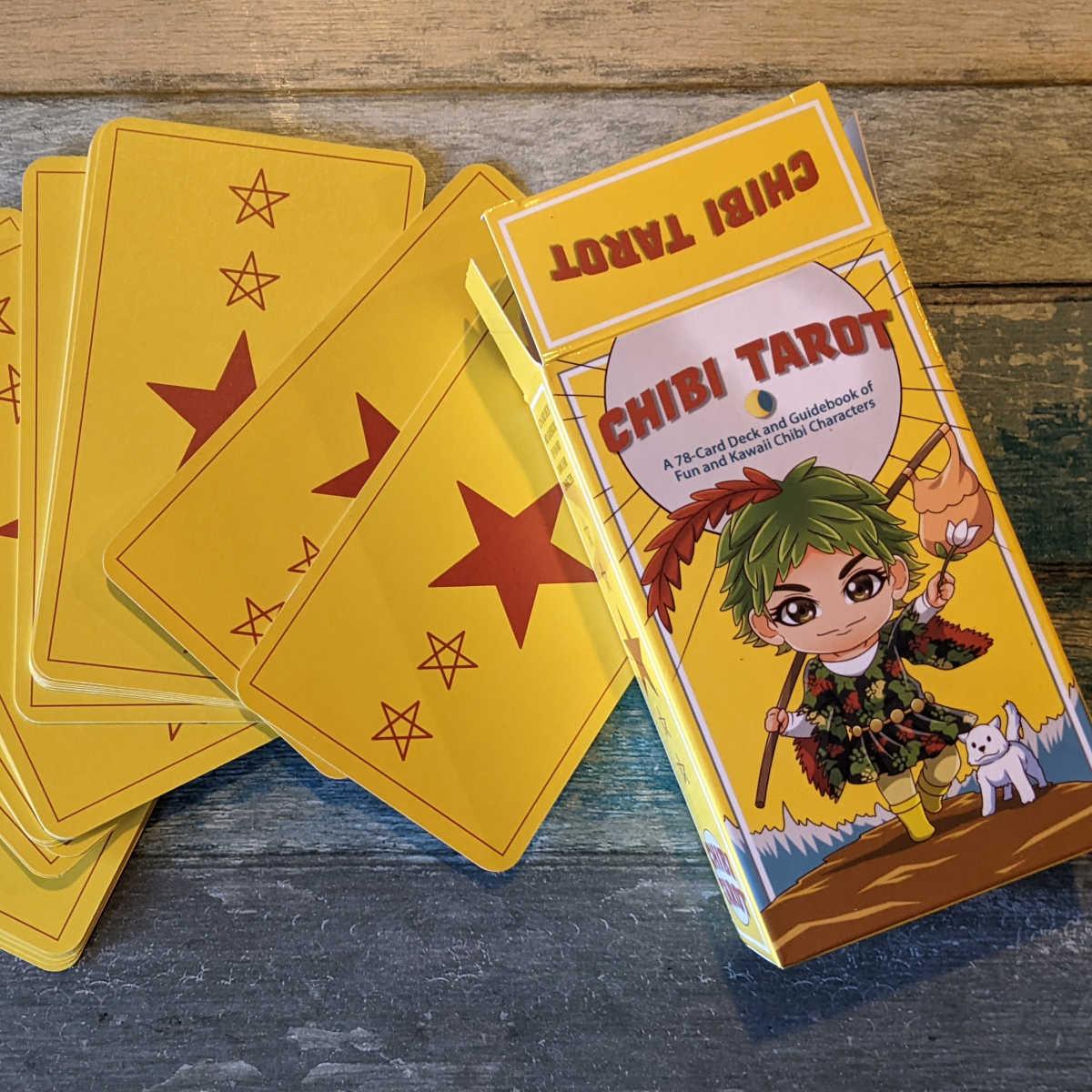 A 78-Card Deck and Guidebook of Fun and Kawaii Chibi Characters
isbn 9781646043637
Pub Date 9/27/22
Synopsis
Celebrate your love of all things kawaii and fortune-telling with this charming take on the classic 78-card tarot card deck and guidebook.
Make the next step into your spiritual journey a fun one as you learn how to divine the future with adorable chibi versions of traditional tarot archetypes.
From the Empress to the Fool, each of your favorite Major and Minor Arcana cards get a mangafied treatment to reveal the past, future, and present.
Inspired by the classic Rider-Waite illustrations, these vibrant, beautifully designed cards and consult your step-by-by step guidebook will reveal a delightful tarot reading that's as cute as it is divine.
Whether you're a beginner to tarot readings or a collector of fun decks like Cat Tarot and Kawaii Tarot, Chibi Tarot is here to make divination an entertaining experience for everyone!
Author
Editors of Ulysses Press
Genre
Tarot
Fortune Telling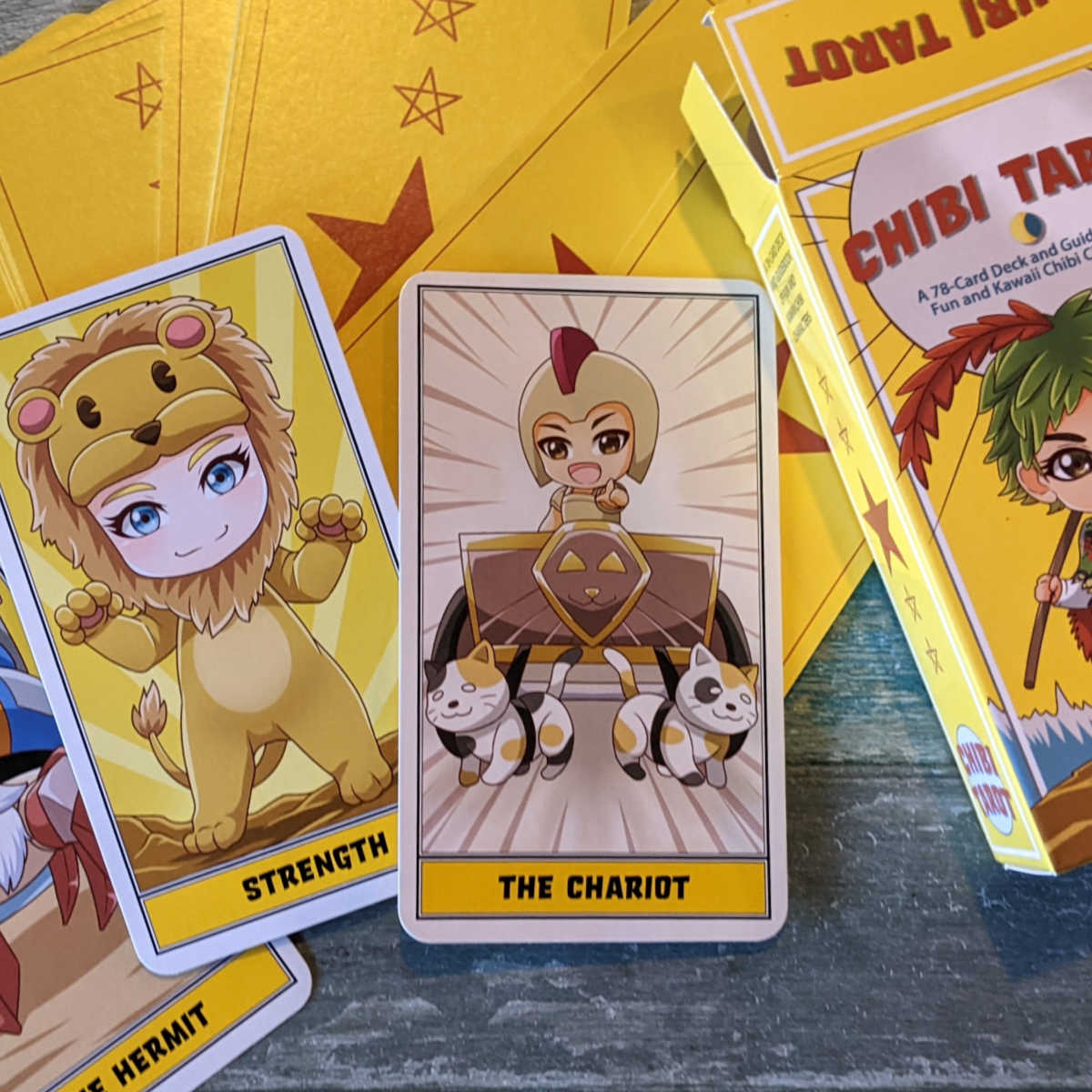 Tarot Deck Giveaway
Prize: Chibi Tarot: A 78-Card Deck and Guidebook of Fun and Kawaii Chibi Characters (arv $24.95)
1 Winner
Ends 12/7/22 11:59pm ET
Check out my other giveaways, so you can have more chances to win prizes.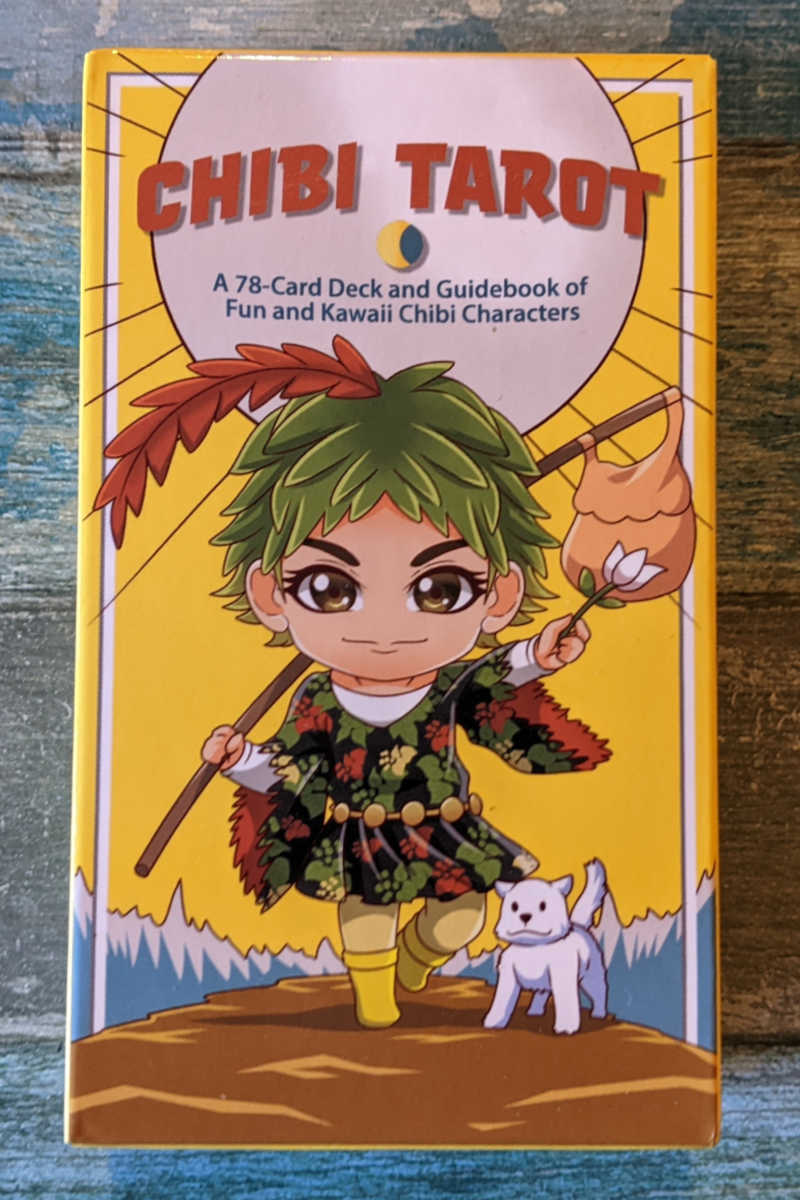 More from Mama Likes This
Take a look at my other entertainment articles, so you can keep up with the latest TV, movie and book news.
Ulysses Press Tarot Decks
Printable Activity Pages
Check out my free printables, when you are looking for fun activities to do at home.
Many are from Disney, Netflix and Shout Factory, so they feature movies, TV series and characters that your kids already know and love.
Some are educational, but others are just plain fun.
There are coloring pages, crafts, word puzzles, mazes, memory games and many other family friendly activities.
Shopping Deals
Check out the latest online deals, so you can save money and pick out some great products for yourself and your family.
What will you buy first?