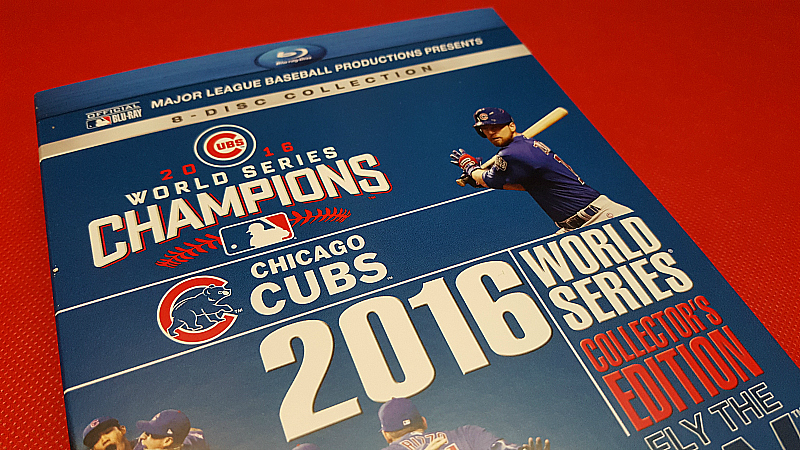 Are you a Chicago Cubs fan? 2016 was definitely a monumental year for the the team!
My dad was not a huge sports fan, but the Cubs were "his" team. He grew up outside of the city and met my mother while attending graduate school in Chicago at the University of Illinois. He enjoyed going to Cubs games and watching them on TV or listening to radio broadcasts after he moved away from the area. Years ago on a family vacation, he took me to a Cubs game at Wrigley Field and reminisced about his memories of his favorite team. That game went into so many extra innings that they had to call the game for the day, as there were no lights at the stadium.
The Chicago Cubs 2016 World Series Collector's Edition Blu-ray Set is great for baseball fans of all ages. The 8 disc set includes all 7 games of the series along with game trivia and stats. A fun feature of the set is that you have your choice of audio as you watch – Fox TV, Chicago radio, Cleveland radio or ESPN Deportes in Spanish.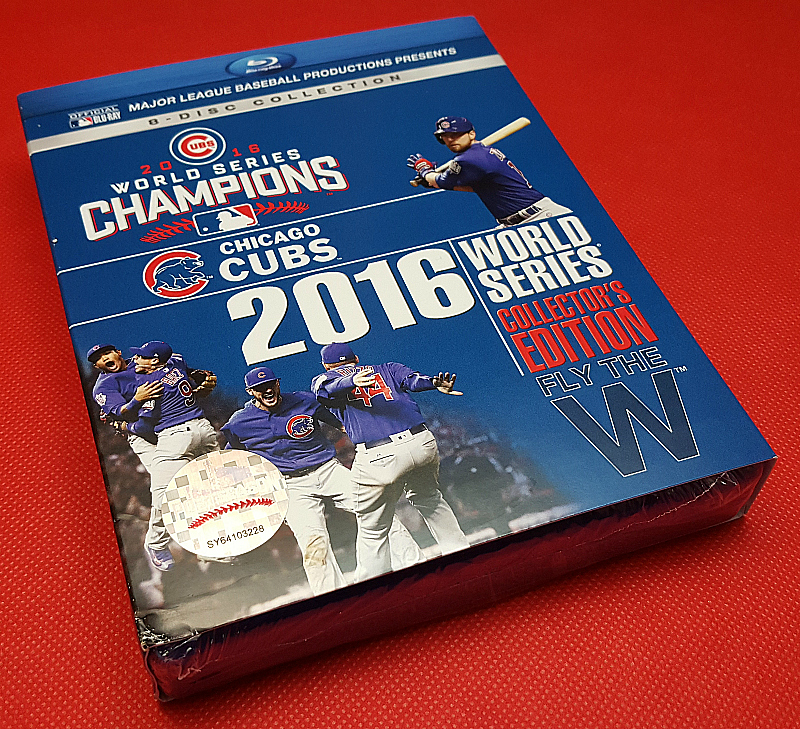 Chicago Cubs
2016 World Series Collector's Edition
8 Discs
Shout! Factory
Release date 12/13/16
Synopsis: "The wait is over, the Chicago Cubs™ are 2016 World Series® champions! The Cubs overcame a 3-1 game deficit to the Cleveland Indians™ to win a 7-game Fall Classic™ for the ages. Dominating pitching, spectacular defense, and clutch offense all helped the Cubs end a 108-year title drought in dramatic fashion."
Enter daily through the Rafflecopter giveaway form below: