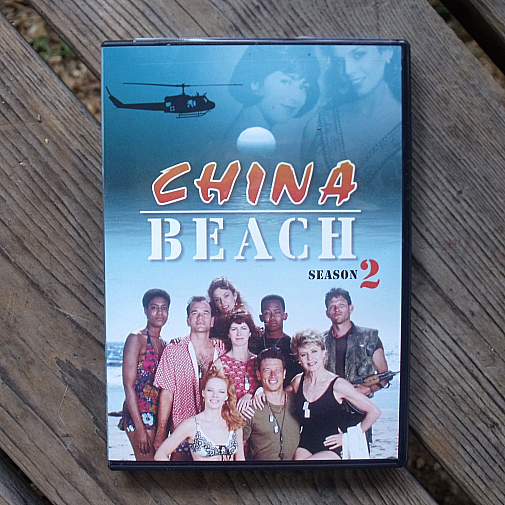 How many of you remember watching China Beach on TV?
This is a show that made us laugh,cry and understand history in a tangible way. The Vietnam war became personal and real through the episodes we watched each week.
Many movies and TV shows have been made about the soldiers who served by fighting the enemy. China Beach was different. It's based on true stories of those who served in support roles at a hospital and USO center. Even though these people were not fighting the war, their contributions were vital.
China Beach helps us remember that war is not just statistics in a history book or newspaper. There are human consequences for these military actions.
China Beach: Season 2

StarVista
Release date 1/7/14
Synopsis: "Inspired by the real-life experiences of women and men who served at China Beach – part EVAC Hospital, part USO entertainment center, with a backdrop of the iconic music of the era – Dionne Warwick, The Righteous Brothers, Jimi Hendrix, James Brown, Chuck Berry, The Mamas & The Papas, Paul Anka, Jefferson Airplane and many more. China Beach transports viewers to a very distinct time and place, where unforgettable, compelling and poignant stories unfolded."
Emmy Award winning Season 2 originally aired in 1989. This DVD set includes all 17 episodes from the season, interviews, commentary and a featurette on the real China Beach.
Enter daily through the Rafflecopter form below: