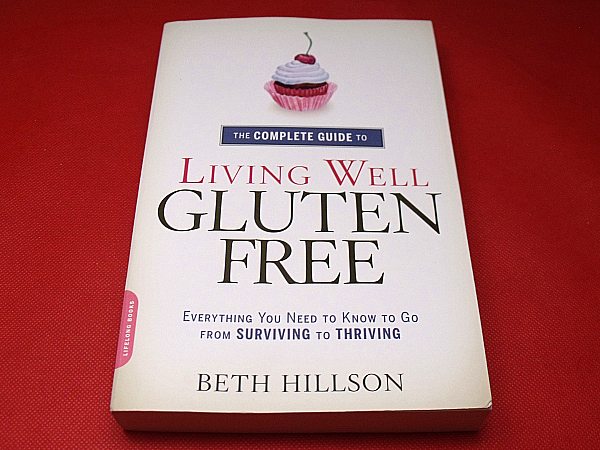 Whether you have a medical diagnosis for gluten intolerance or Celiac or you are trying to make changes to see if that helps alleviate health issues, there is lots to be learned about gluten-free living.
With recent awareness and lots of new products available, its much easier for the GF crowd than it was 5, 10 or 20 years ago. Many products are clearly labeled as gluten-free, but there are many others with hidden gluten that isn't so obvious.
The author has celiac herself and has a child with the condition, so she has lots of great tips and advice from her own experiences and her child's. A big part of the GF lifestyle is educating yourself, so that you can make wise choices when you're at home and when you are at a restaurant, school or a friends home.
The book is a comprehensive guide that will help you understand medical reasons for the diet, treatment options and how to modify your own diet. You'll learn how to shop, how to prepare meals at home, what to watch out for at restaurants or friends homes and how to help your kids do well even when you're not around.
This is a wonderful resource that will help anyone who avoids gluten, is considering avoiding gluten or knows someone who does.

The Complete Guide to Living Well Gluten-Free

Everything You Need to Know to Go from Surviving to Thriving
by Beth Hillson
isbn 978-0738217086
Pub. date 9/9/14
Description: "President of the American Celiac Disease Alliance, Beth has been living with celiac for thirty-five years and parents a child with the disease. For decades, she's answered questions on the gluten-free life, tackling everything from diagnosis to cooking to lifestyle! She will show you how you can go from surviving to thriving!"
Enter daily through the Rafflecopter form below: