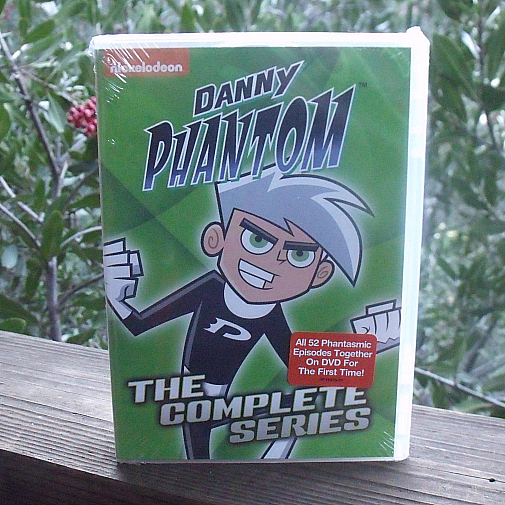 Finally … The Complete Series of Danny Phantom is now available on DVD!
This TV show originally aired on Nickelodeon from 2004 to 2007. All 52 episodes are on this 10 disc set. That's almost 20 hours of programming.
Danny Phantom has that distinctive Nickelodeon style that kids (and adults!) love. It's full of adventure and the silliness of the over the top characters and situations. Nick fans will probably recognize the voice actors from other shows including Rugrats, The Fairly Odd Parents, Ben 10, Pinky and the Brain and Transformers.
Most of us have dreamed of having super powers at one time or another. Danny Phantom is your ordinary geeky kid who ends up with ghost DNA giving him the ability to fly and become invisible. Wouldn't that be fun?!
Danny Phantom

The Complete Series
Shout! Factory
Release date 1/28/14
Synopsis: "And you thought the hassles of everyday high school life were bad! Meet Danny Fenton, a good-natured, ordinary 14-year-old kid with extraordinary powers. After an accident involving 'Ghost Zone' portal of his two highly eccentric ghost-hunting parents, Danny now has the half-ectoplasmic DNA of a ghost, giving him the ability to fight off the horrible spooks, specters and vengeful ghost hunters threatening our world! But before Danny can defeat anything, he must first learn to control his newfound powers with the help of his best friends, tech-head Tucker and self-proclaimed goth Sam."
CONNECT – You can like Shout Factory on Facebook and follow them on Twitter.
Enter daily through the Rafflecopter form below: