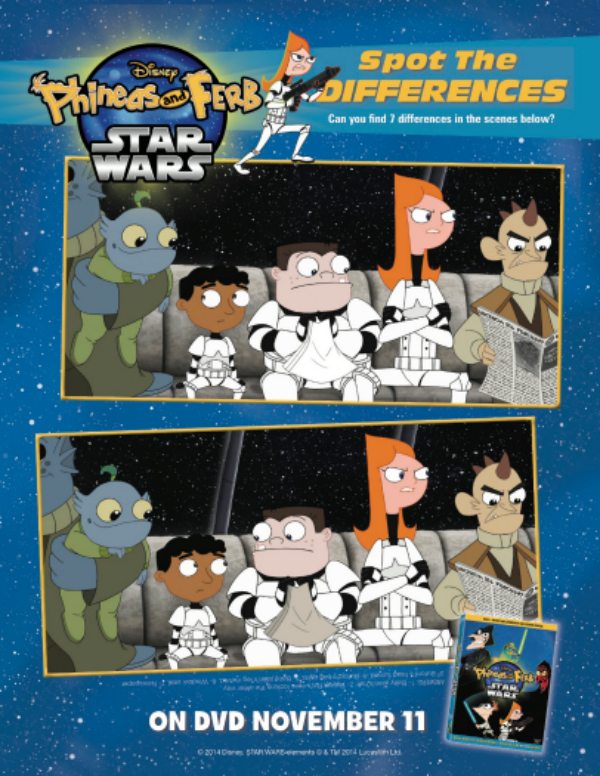 Click HERE to download the pdf.
You can then print it out or just use it on your computer.
Can you find the 7 differences in these two images from the new Disney Phineas & Ferb: Star Wars DVD?
Check out my other Star Wars articles, so you can keep up with the latest on the franchise.
Of course, you'll want to see all of the amazing Star Wars printables, crafts and activities.
Take a look at these Star Wars toys, so you can give a gift that will make a fan happy.