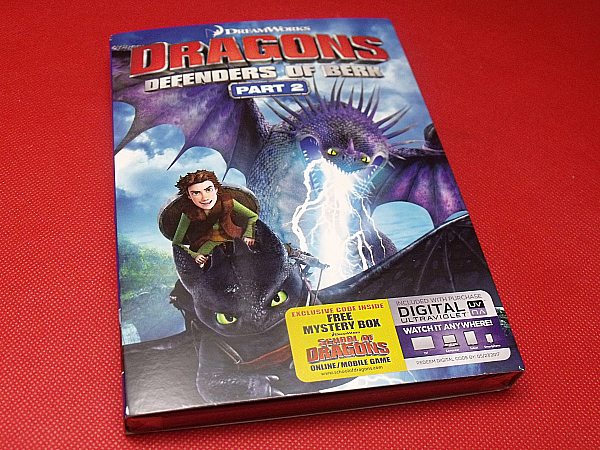 Is there a Dragons fan in your house?
This is the season for lots of Dragons fun. How to Train Your Dragon 2 is coming to theaters on June 13th and the Dragons: Defenders of Berk Part 2 DVD was just released.
The two disc DVD set runs for over 3 1/2 hours and includes 10 episodes from the TV series along with plenty of bonus features. This is a great way for kids to catch up on episodes they may have missed, watch their favorites again and get excited for the new movie.
These mythological creatures are magical entertainment. Little ones enjoy the action and the stories are complex enough to keep bigger kids entertained. The extras on this set help add a whole new dimension to the characters and myths which makes it even more enjoyable. Kids will find new things to enjoy in the episodes and the upcoming movie after seeing the bonus features.
The set also includes a Digital Ultraviolet code, so kids can watch it anywhere. There is also an exclusive code to unlock a mystery box on the School of Dragons game.

Dragons: Defenders of Berk Part 2

20th Century Fox
Not Rated
Release date 5/27/14
Synopsis: "Based on the DreamWorks Animation Academy Award® nominated movie How to Train Your Dragon, there's action at every turn and excitement on every ride in Dreamworks Dragons Defenders of Berk Part 2 as Hiccup and his fearless friends embark on new adventures and battle to protect their island home. The young Vikings must put their dragon training skills to the test to defeat dangerous and surprising new enemies! "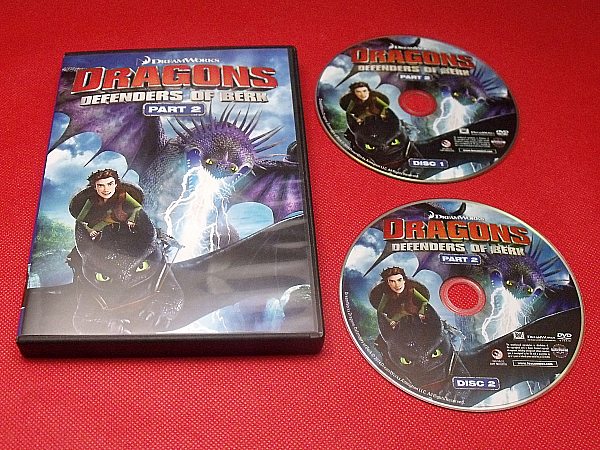 Enter daily through the Rafflecopter form below: