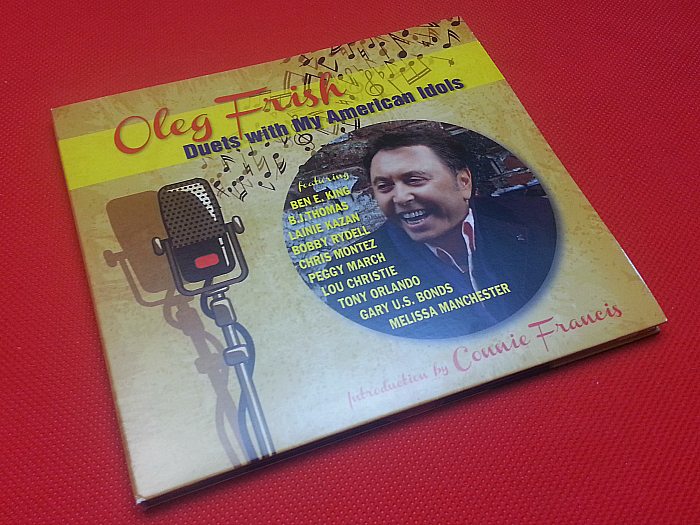 Are you a fan of classic, American standards?
Oleg Frish is!
Oleg was born and raised in Russia. He developed a passion for music at an early age. Even though this was in the days of the Cold War, he still got a taste for classic American music. He especially enjoyed classics from The Great American Songbook. He is now a naturalized US Citizen working as a TV and radio host along with recording and performing music from a variety of genres.
Duets with My American Idols is a unique collection of familiar songs combined with Oleg's personal style and showmanship!
Oleg Frish
Duets with My American Idols
Release date 5/18/15
There are fifteen tracks on the CD.
Intro by Connie Francis
You're Nobody Till Somebody Love You (feat. Gary US Bonds)
The Way You Look Tonight (feat. Peggy March)
Day by Day (feat. Ben E. King)
The Things We Did Last Summer
Sunny (feat. Bj Thomas)
What a Difference a Day Makes (feat. Chris Montez)
Hello, Dolly (feat. Lainie Kazan)
Till There Was You
On the Sunny Side of the Street (feat. Tony Orlando)
A Fine Romance (feat. Melissa Manchester)
Dancing on the Ceiling
When You're Smiling (feat. Lou Christie)
Bagel and Lox
Volare (feat. Bobby Rydell)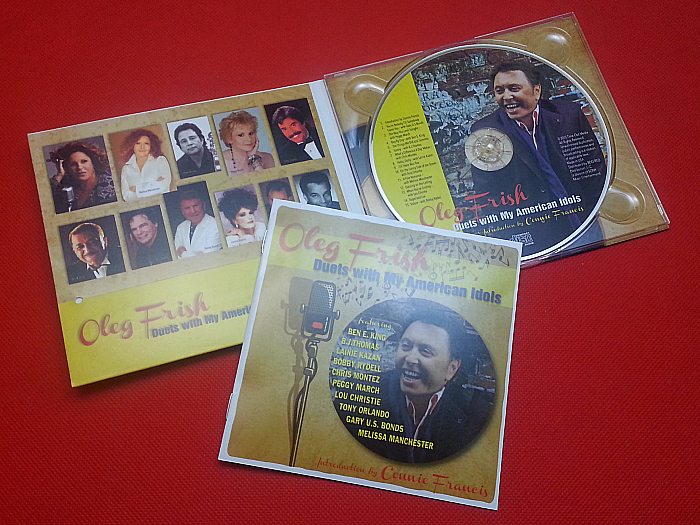 Enter daily through the Rafflecopter giveaway form below: