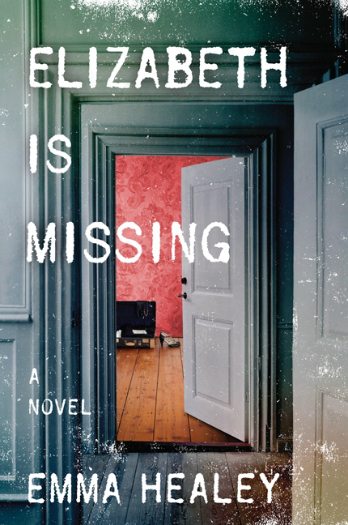 Elizabeth is Missing is a fascinating thriller that is unlike any other I've read. This is Emma Healey's first novel and she has created a unique story.
The lead character suffers from dementia. She believes that her best friend is missing, but her mind is muddled as she obsessively tries to grasp reality to find her. There are bits of clarity mixed in with all of the confusion.
On a personal level, I found all of this interesting as my mother also has dementia and has issues with obsessive behavior. My mother is definitely not involved in a mystery, but the author did a great job developing the character in a way that is believable based on my own experience with the disease.
Emma Healey has written a compelling thriller. I'm hoping that she'll be writing many more novels.
Elizabeth Is Missing

by Emma Healey
isbn 978-0062309662
Pub. date 6/10/14
Description: "In this darkly riveting debut novel, a sophisticated psychological mystery, one woman will stop at nothing to find her best friend, who seems to have gone missing. . . . Despite Maud's growing anxiety about Elizabeth's welfare, no one takes her concerns seriously—not her frustrated daughter, not her caretakers, not the police, and especially not Elizabeth's mercurial son—because Maud suffers from dementia. But even as her memory disintegrates and she becomes increasingly dependent on the trail of handwritten notes she leaves for herself in her pockets and around her house, Maud cannot forget her best friend. Armed with only an overwhelming feeling that Elizabeth needs her help, Maud resolves to discover the truth—no matter what it takes."
Enter daily through the Rafflecopter form below: