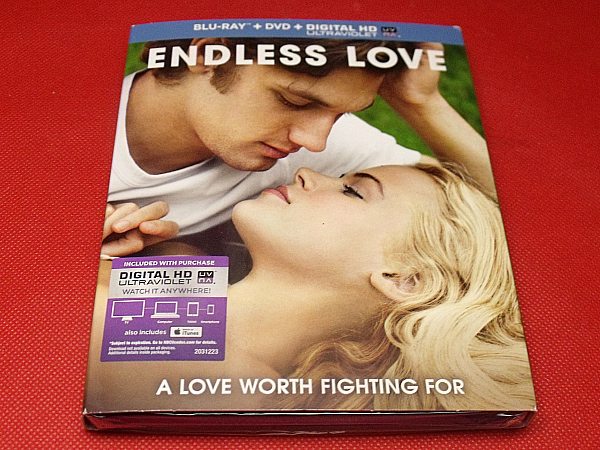 Are you ready for romance? Endless Love is here!
This is a classic love story – boy from the wrong side of the tracks falls for a privileged girl. In this case the wealthy and shy girl falls in love with the blue collar boy who is working as a valet. Their chemistry is instant and, of course, family members do not approve.
The characters are 18 years old. This is the Summer before they begin to get serious about their adult lives. It's a time when everything is changing, the future is uncertain and the thrill of romance it alive.
The movie is rated PG-13. There are adult scenes and some language. Use your own discretion, if you are planning on having your kids watch this. While many teens would be fine with it, I think it's probably best for young adults and older adults who like to remember the romance of their youth.
Endless Love

(Blu-ray + DVD + DIGITAL HD with UltraViolet)
Rated PG-13
Release date 5/27/14
Synopsis: "When beautiful Jade (Wilde) meets charismatic David (Pettyfer), her sheltered world of privilege is turned upside down as the pair's instant desire sparks a reckless summer love affair. While Jade leaves behind her inhibitions and innocence as she falls for David, he works to prove himself worthy of her love. But when David's mysterious past and Jade's overprotective father threaten to tear them apart, their romance will be put to the ultimate test."
Enter daily through the Rafflecopter form below: