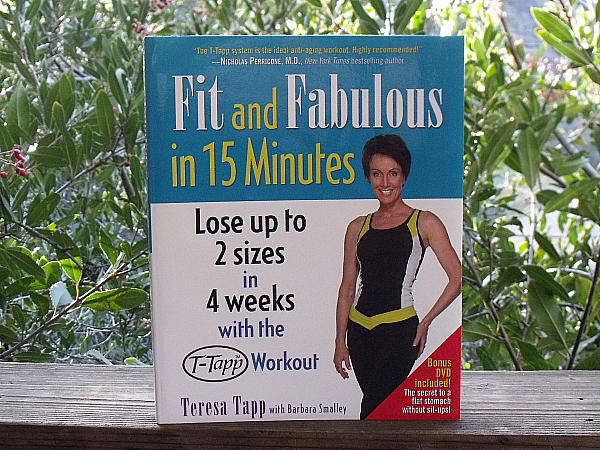 Can you find 15 minutes in your day to take care of your health?
Teresa Tapp has a proven plan that many have used to lose up to 2 sizes in 4 weeks. This is truly unique and I'm hoping to see these results myself.
The T-Tapp Workout doesn't require a big time commitment each day and there is no special equipment needed. It's actually a no-impact workout,. This is ideal for those who have previous injuries or health concerns that would prevent them from doing a traditional workout. It's also great for those of us who are feeling the effects of age.
The exercise program is designed to work all of the muscles in a specific sequence that gives maximum benefit. The book explains each one in detail and includes photographs to demonstrate the proper way to do it. It's easy to follow.
The book also contains lots of testimonials and before and after photos that are great motivation. This is definitely a workout and is very easy to adapt to your schedule and your fitness level.
Fit and Fabulous in 15 Minutes

by Teresa Tapp
isbn 978-0345484048
Pub. date 12/26/06
Synopsis: "Imagine an exercise program that requires no equipment, no weights, and no bands. There is no jumping or stress to your joints. Yet everyone gets results regardless of fitness level! Created by renowned fitness expert Teresa Tapp, the revolutionary T-Tapp Workout reshapes your body while it fires up your metabolism. All you need is four square feet of space and just 15 minutes a day in order to see a dramatic loss of inches. "
CONNECT – You can like T-Tapp on Facebook and follow them on Twitter.
Enter daily through the Rafflecopter form below: