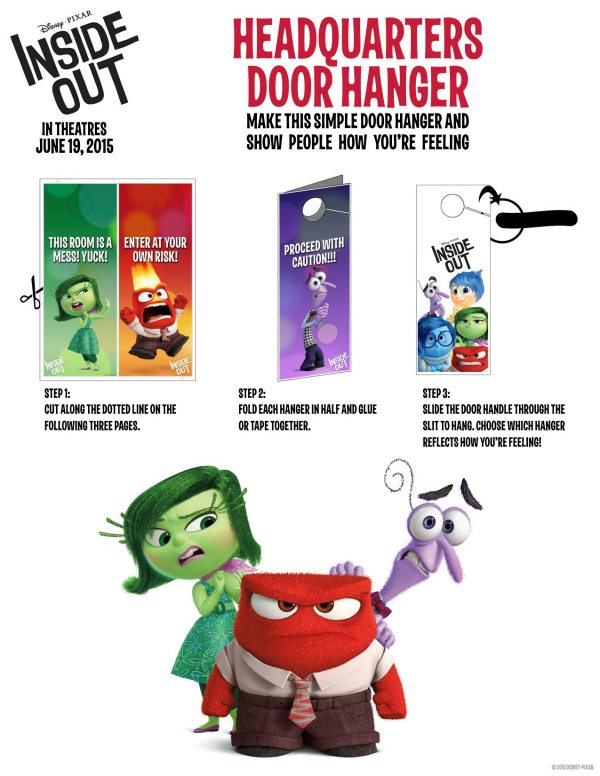 Click HERE to download the free 4 page pdf.
The first page is the craft instructions that you can save to your computer. Pages 2 through 4 are 3 different door hangers that can be printed as many times as you'd like.
This fun craft is a great way for kids to show their emotions with the help of favorite characters from Disney Pixar's Inside Out.