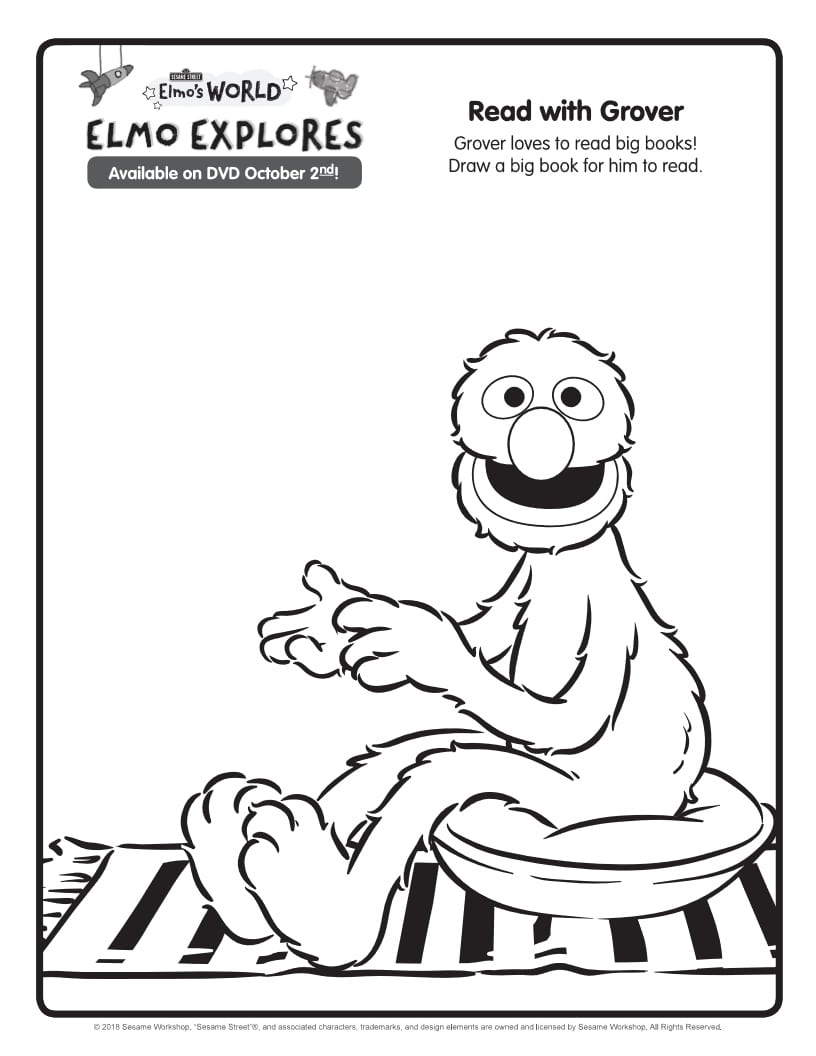 Printable Grover Coloring Page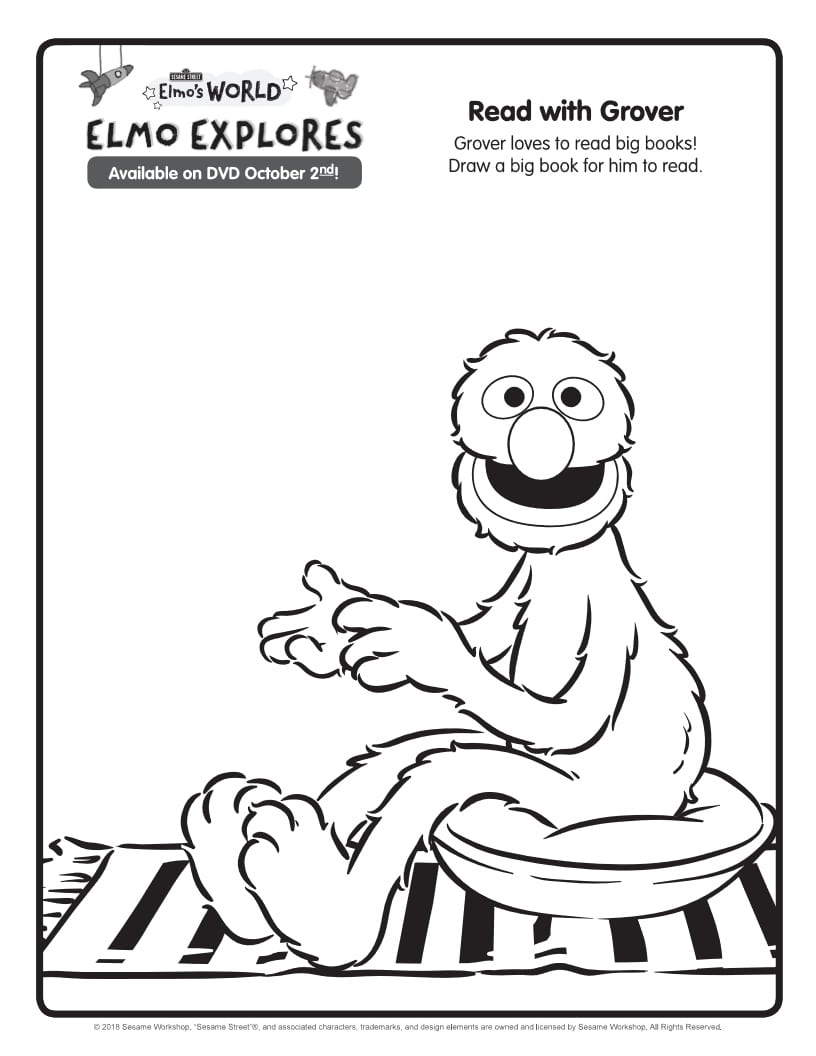 Click HERE to download the free printable Grover coloring page from Sesame Street and Elmo's World.
Grover loves to read big books, so kids can draw a big book for him to read. Then, they can color the whole picture in and, perhaps, read a book with Grover.
Sesame Street Elmo's World
Elmo Explores
Shout Factory Kids
Release date 10/2/18
Synopsis
Using the power of his imagination, Sesame Street's little red monster explores kid-friendly topics such as painting, cooking, and habitats from a child's point of view.
Joined by the hilarious Mr. Noodle, Smartie the Smartphone, and his pet goldfish Dorothy, Elmo asks questions that lead to fun discoveries.
An age-appropriate launch pad for imagination and learning, Elmo's World: Elmo Explores! indulges children's natural sense of curiosity about the world around them.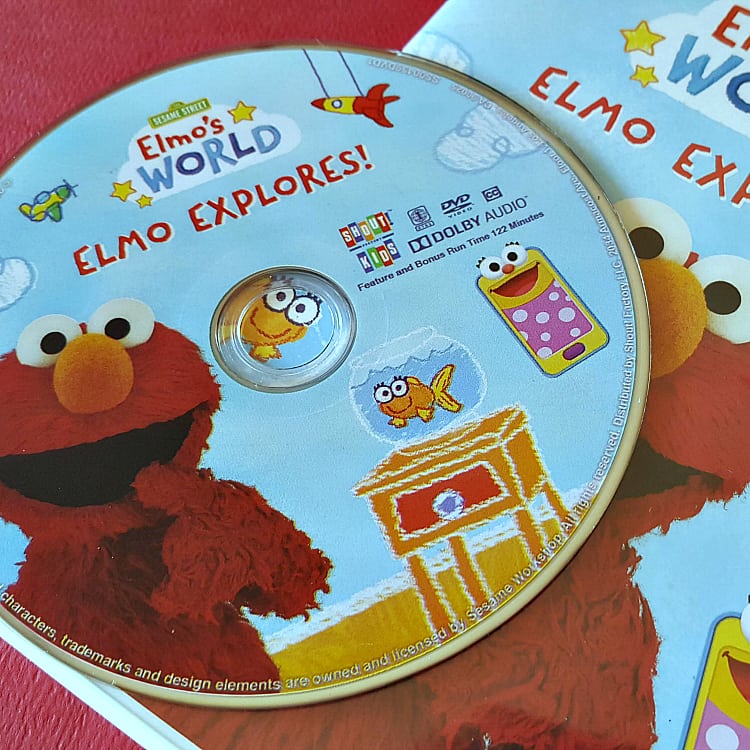 Additionally, check out our other free Sesame Street printables.