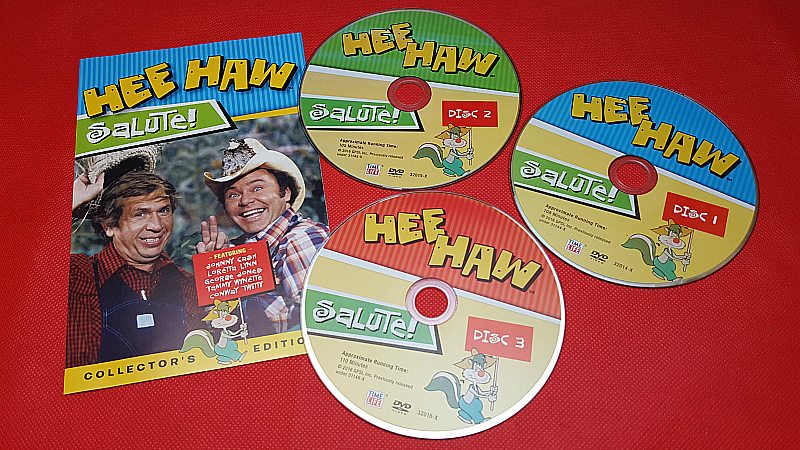 Do you remember watching Hee Haw on TV in the late 1960's and early 1970's? Or have older family members talked about it?
The variety show was a popular genre around this time period and Hee Haw provided viewers with a unique television experience. The show included corny jokes, Southern culture, country music and pretty girls known as the "Hee Haw Honeys." The series is definitely a throwback to a different era and culture.
The Hee Haw Salute Collector's Edition three disc set includes 6 comedy and music filled episodes. Country music is not my usual genre, but I was surprised at how many of these songs I remembered. Of course, I knew Johnny Cash's I Walk The Line, but I also recognized performances by Tanya Tucker, Loretta Lynn, Tammy Wynette, Mickey Gilley and others.
The Hee Haw DVD set would make a great gift!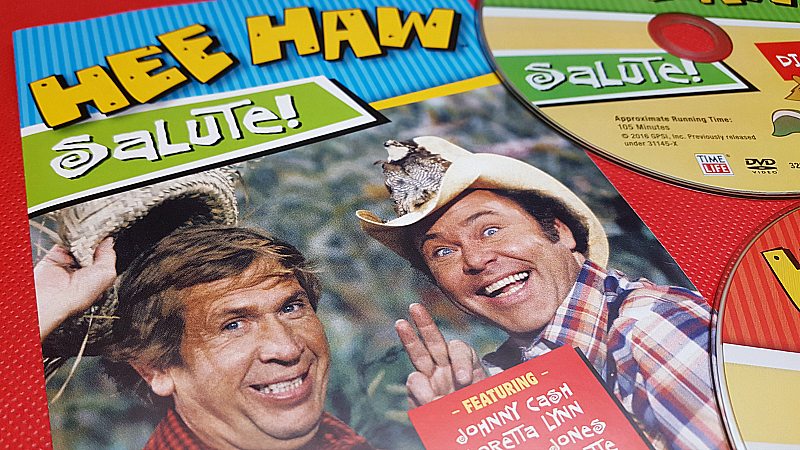 Hee Haw Salute
3 Discs
Time Life
Release date 10/4/16
Synopsis: "With a mix of down-to-earth and relatable characters, knee-slapping comedic zingers, and jaw-dropping musical performances, HEE HAW captivated large portions of the country when it first premiered on television in the late 1960s. One-liners flew. Stars like Johnny Cash and Loretta Lynn performed.The show's co-hosts were Buck Owens and Roy Clark, and, on June 15, 1969, the two musicians and songwriters, Buck and Roy, introduced a national audience to the fictional setting of Kornfield Kounty, a regular old place populated by hardworking farmers, barbers, banjo players, husbands, and housewives. After a two-year run on CBS, Pfft! HEE HAW was gone, getting picked up in syndication and airing until 1992, making it the "longest-running weekly syndicated original series in television history."
Enter daily through the Rafflecopter giveaway form below: