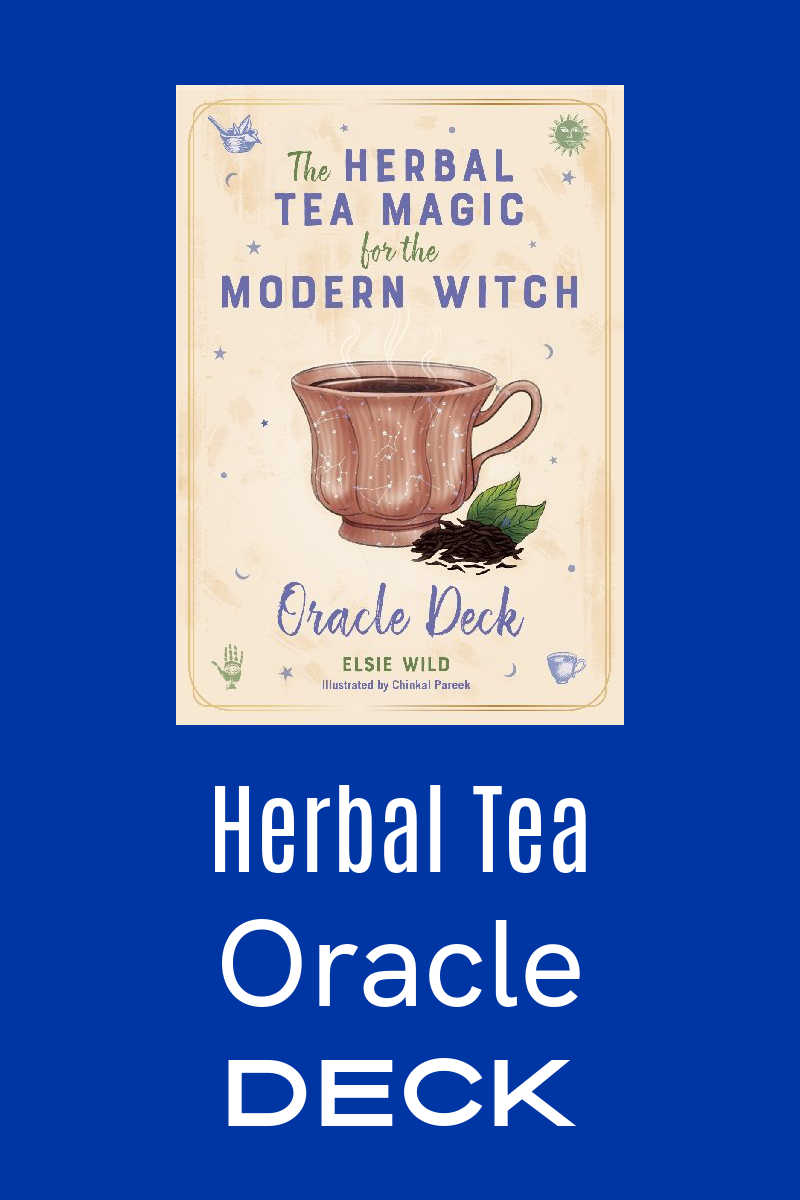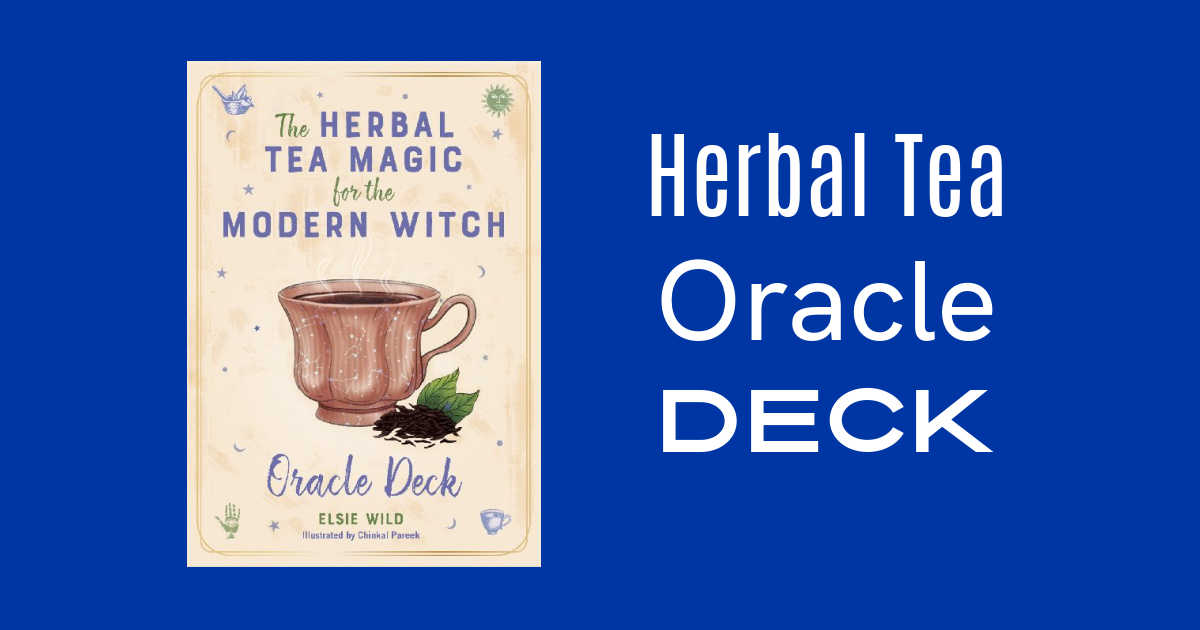 The fun and informative Herbal Tea Magic Oracle Deck is perfect for beginners and experienced witches alike.
With its beautiful illustrations and comprehensive companion book, you'll be able to learn about the healing power of herbs and magic, and use the deck to create your own tea readings, spells, and rituals.
The Herbal Tea Magic Oracle Deck features 40 cards, each representing a different herb and its associated magical properties.
The cards are beautifully illustrated and accompanied by a comprehensive guidebook that provides detailed information on each herb's meaning, uses, and recipes.
To use the deck, simply shuffle the cards and ask your question.
Then, draw a card (or cards) and read the corresponding entries in the book to provide you with guidance and insight into your situation.
No matter how you choose to use it, this oracle deck is a fun and powerful tool for connecting with your intuition and exploring the power of magic.
Ready to brew up a spellbinding future?
Order your copy of The Herbal Tea Magic for the Modern Witch Oracle Deck today!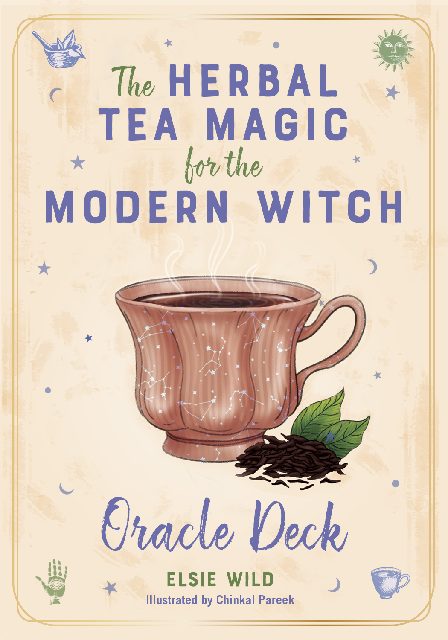 Ulysses Press
isbn 978-1646044566
Pub Date 4/18/23
Synopsis
Harness the power of green witchcraft and divination with this combination guidebook and fully illustrated forty-card oracle deck of herbs, florals, and more.
Tea magic has been used for centuries to uncover hidden truths. Now, with the Herbal Tea Magic for the Modern Witch Oracle Deck, you will find solutions for everything from a broken heart to aligning with your highest self.
Want to know which herbs will bring you good luck or enhance your mood?
This oracle deck will show you just that with detailed descriptions on the significance of the herb in the companion booklet.
This oracle deck and companion guide contains forty different herbs, each with their own metaphysical meaning that you can use to divine the future, reflect on the past, or even interpret the present.
Perfect for beginners or more advanced witches, there are endless ways to use this deck either as a traditional oracle deck or more free-form by asking a question, drawing a few cards, and creating your own spellbinding brew to help guide you to the answers you seek.
Author
Elsie Wild
Illustrator
Chinkal Pareek
Genre
Tarot
Oracle Decks
Fortune Telling
Book Giveaway
Prize: The Herbal Tea Magic for the Modern Witch Oracle Deck (arv $29.95)
1 Winner
US, 18+
Ends 11/11/23 11:59pm ET
Check out my other giveaways, so you can have more chances to win prizes.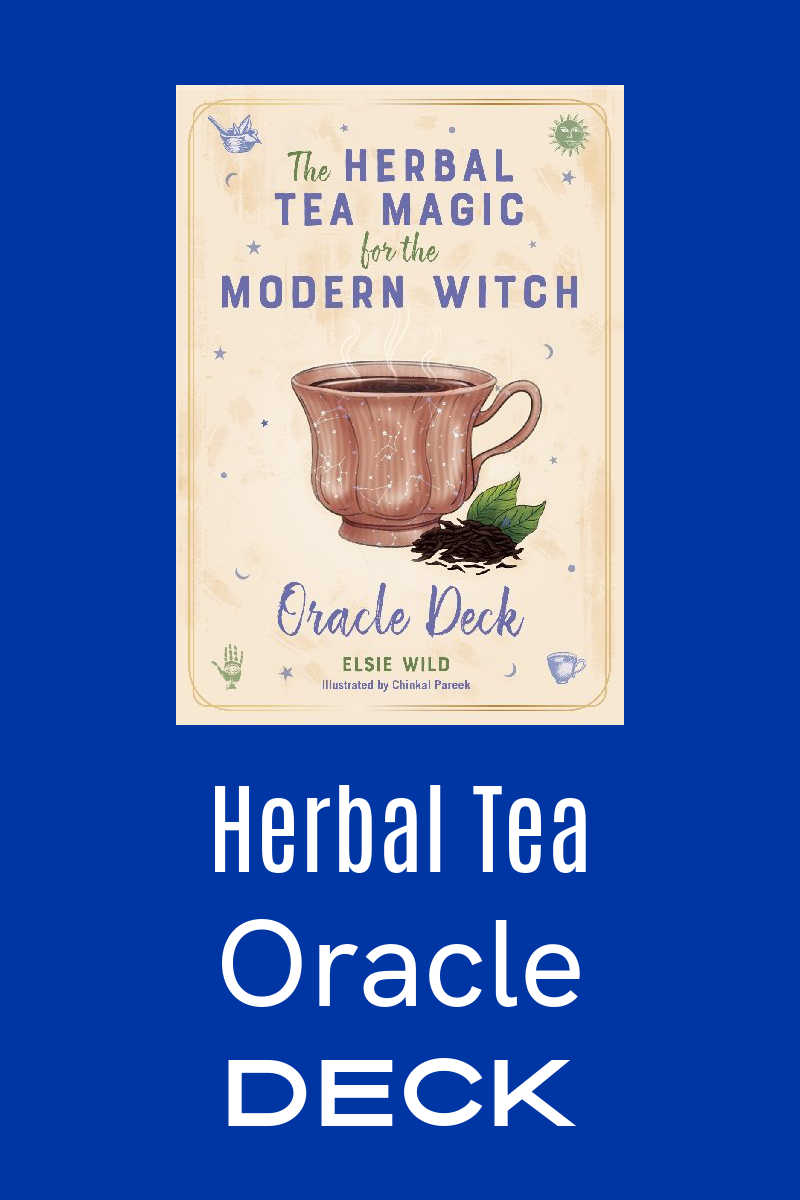 More from Mama Likes This
Take a look at my other entertainment articles, so you can keep up with the latest TV, movie and book news.
Printable Activity Pages
Check out my free printables, when you are looking for fun activities to do at home.
Many are from Disney, Netflix and Shout Factory, so they feature movies, TV series and characters that your kids already know and love.
Some are educational, but others are just plain fun.
There are coloring pages, crafts, word puzzles, mazes, memory games and many other family friendly activities.
Shop Now
Check out the latest online deals, so you can save money and pick out some great products for yourself and your family.
What will you buy first?