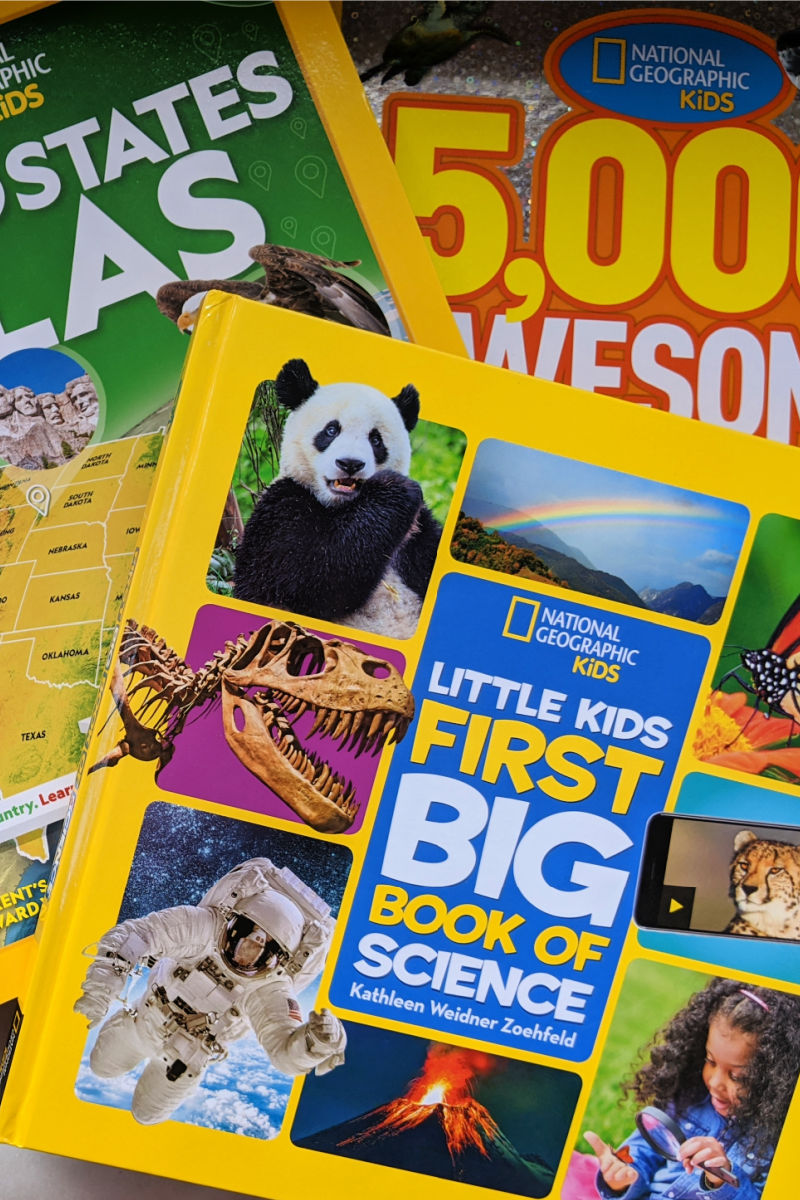 Family Bookshelf Essential Books
National Geographic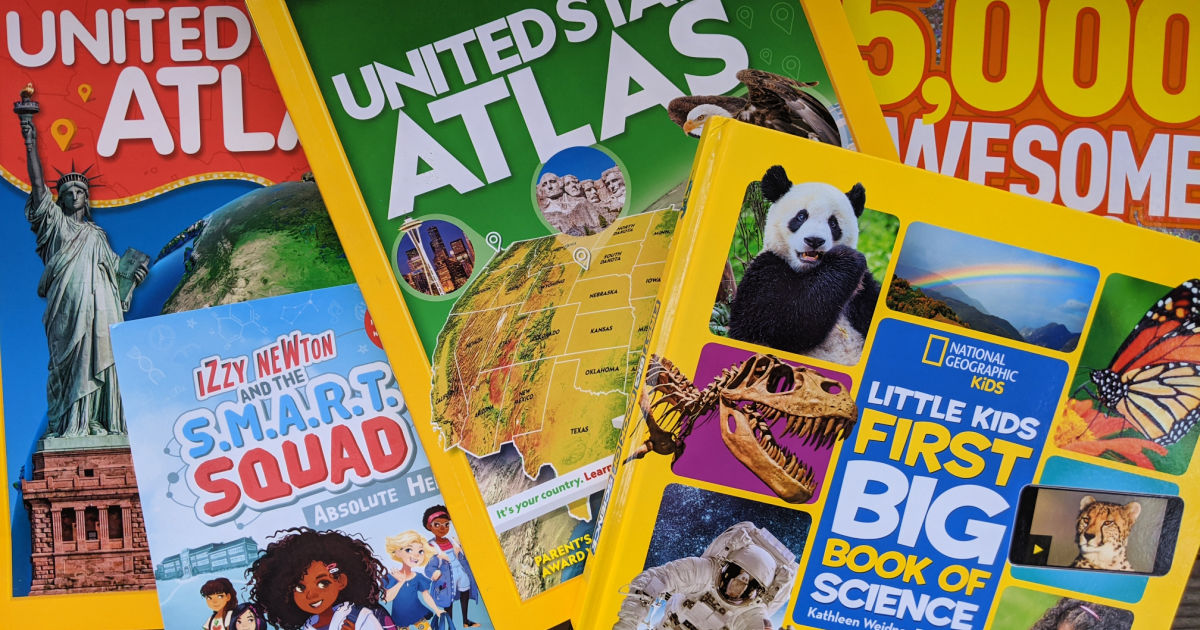 Whether your kids are in the classroom or doing distance learning at home, Nat Geo home learning essentials will enhance their education.
The quality is exactly what you expect from National Geographic.
Each book is beautifully illustrated, so it is a joy for children to read and learn.
Yes, the books are for kids, but I love reading them, too.
These are great books to have at home for fun and as a part of school lessons.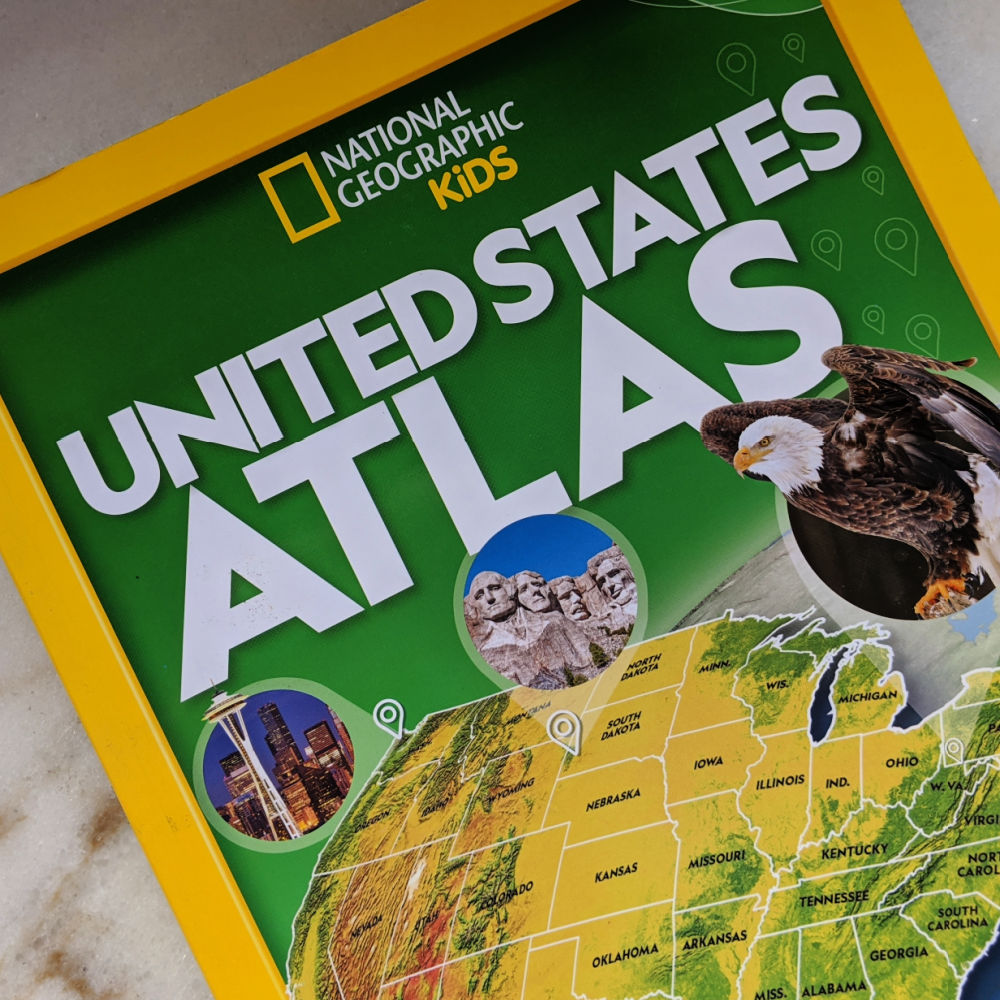 National Geographic
isbn 978-1426338250
Pub. Date 9/8/20
Synopsis
The fully updated edition of this popular atlas introduces young readers to the wonders of all of America's states and territories, with maps, fun facts, geographical features, and more.
It's accessible design showcases what's unique about each state and territory and every profile starts with a colorful map.
Then there is an essay that includes capital cities, population, important land and water features, state birds, flowers, and flags.
It's all packaged in a bigger format, with a refreshed design, and bold, bright photos and illustrations.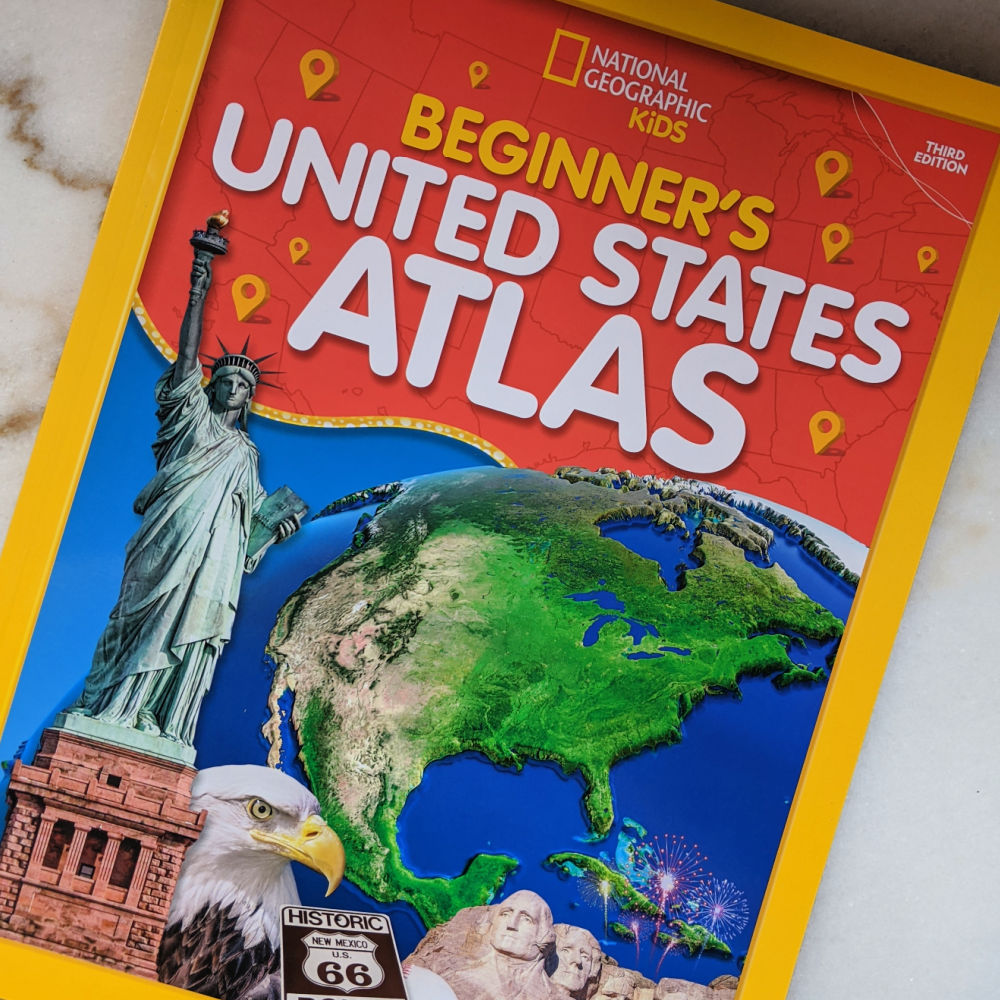 National Geographic
isbn 978-1426338212
Pub. Date 9/8/20
Synopsis
Current, authoritative, and produced by the expert cartographers at National Geographic, this best-selling United States atlas is newly updated.
It has all the latest info and is packed with maps, stats, facts, and pictures.
National Geographic's world-renowned cartographers have paired up with education experts to create maps of all 50 states, U.S. territories, and Washington, D.C., that pinpoint the physical features, capitals, and other towns and cities.
Discover the latest data along with colorful photography of each state and the people who live there. Key points reflect the latest information about land and water, people, and places.
Essays cover each region of the country while eight specially themed maps on nature, population, economy, energy, climate, and more delve deeper into key issues.
State birds and state flags add to the high visual interest.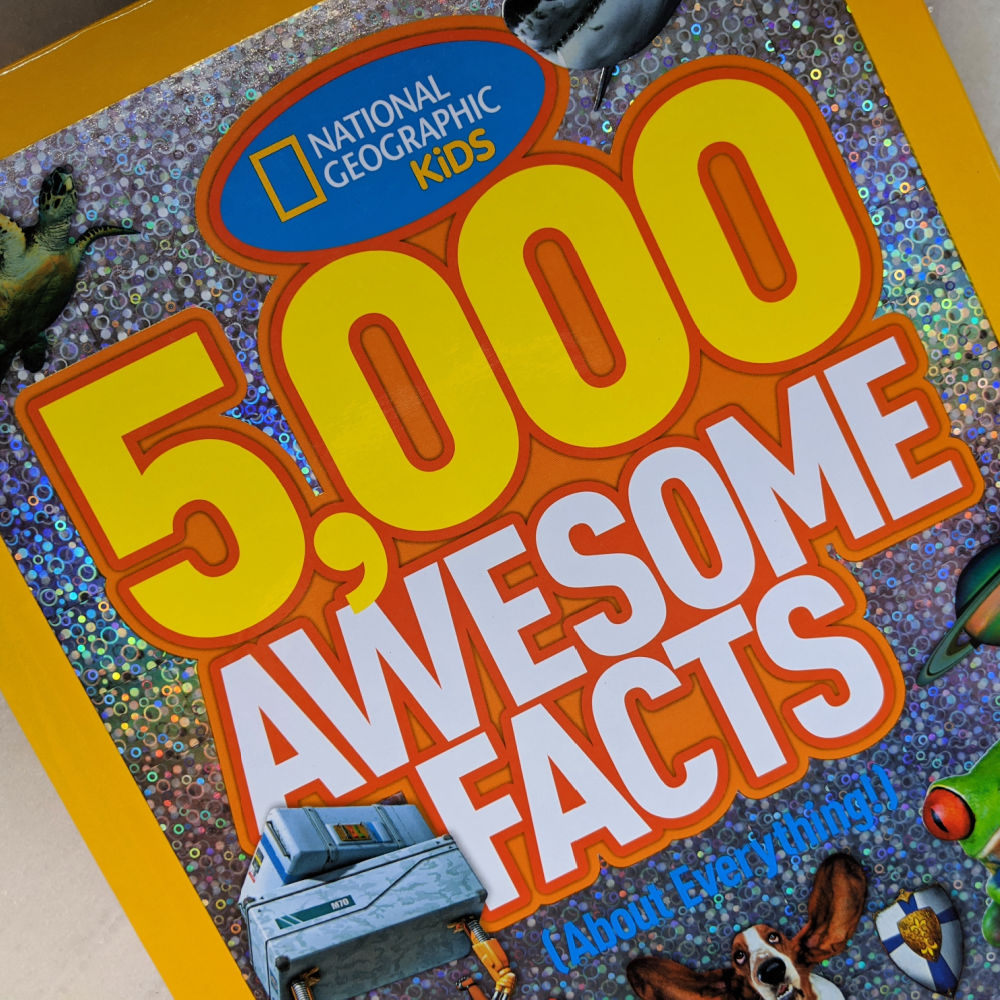 National Geographic
isbn 978-1426310492
Pub. Date 8/14/12
Synopsis
This book is literally busting its covers with fascinating, fun-tastic facts on super, sensational topics that kids love.
Who knew that there were so many sweet things to learn about chocolate or that a dozen delicious details about peanut butter would show up on a page with a few splotches of jelly to whet our appetites?
Keep turning and a terrifyingly toothy shark tells you all about himself, while other spreads lay out tons of tips on toys and games, mysteries of history, robots and reptiles, sports and spies and wacky words.
This is visual feast of colorful photographs surrounded by swirling, tipping, expanding, and climbing bits of information in a high-energy design.
The book will satisfy both the casual browser and the truly fact obsessed.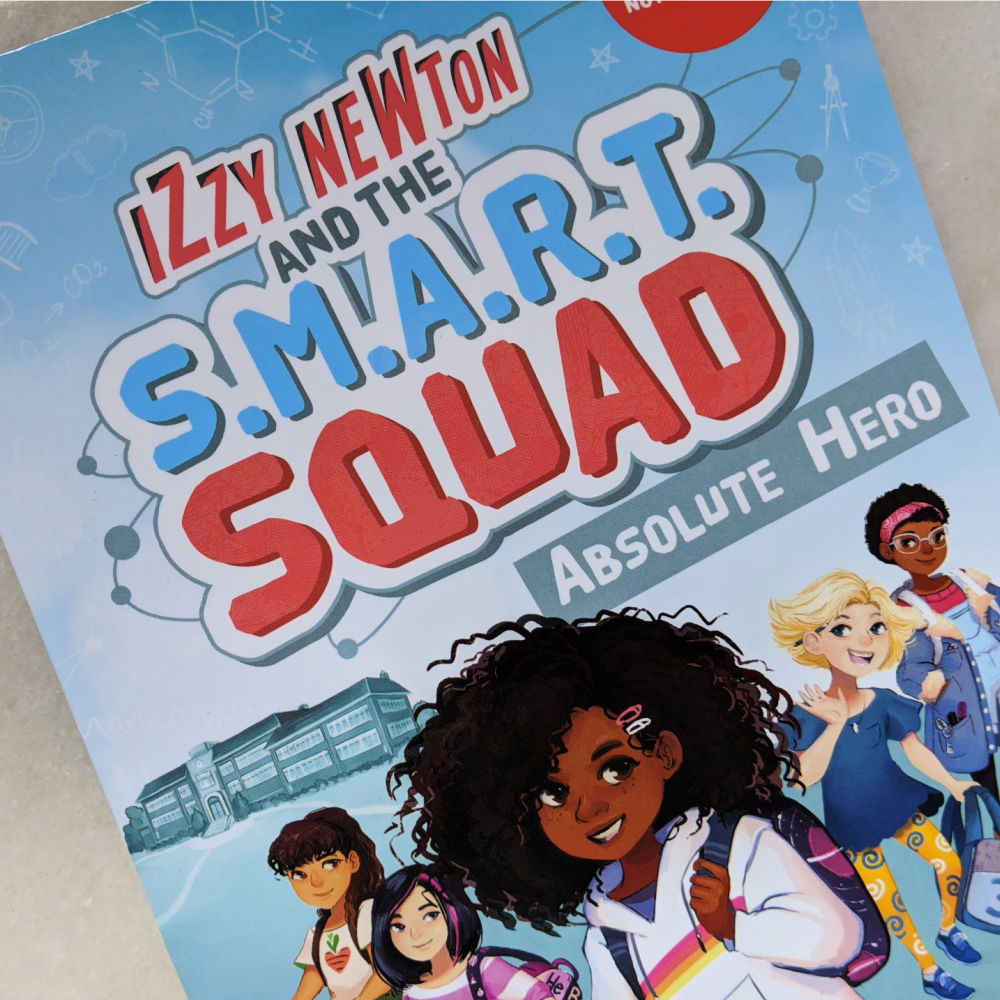 National Geographic
isbn 978-1426338694
Pub. Date 9/8/20
Synopsis
Join Izzy Newton and her friends at Atom Middle School in the first adventure of this new middle-grade fiction series.
A crowded new school and a crazy class schedule is enough to make Izzy feel dizzy.
But for the S.M.A.R.T. Squad, it's all about relying on the value of friendship and the power of science to help them think their way through all kinds of sticky situation.
Science and tech reign supreme when these five brainy buddies put their heads together!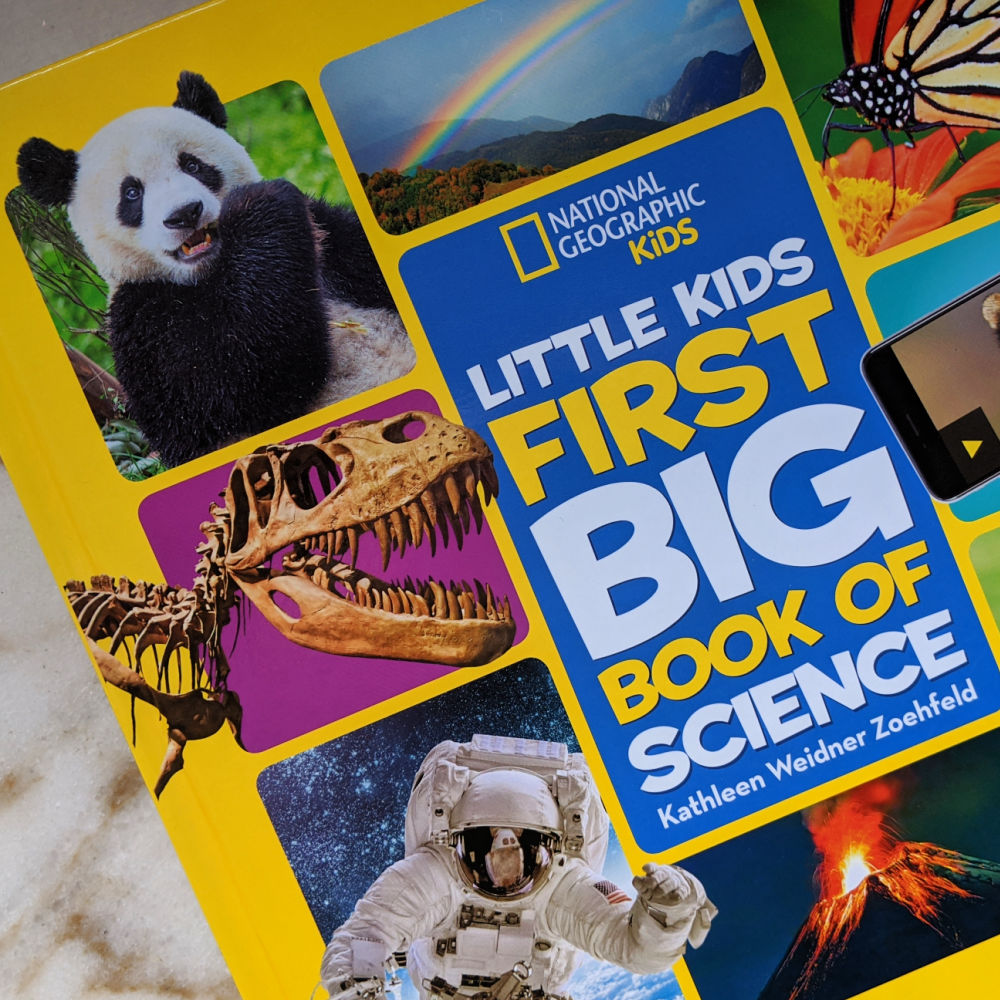 National Geographic
isbn 978-1426333187
Pub. Date 3/26/19
Synopsis
This lively introduction to the fascinating world of science explores the different kinds of science and what scientists do.
They'll see the amazing things that scientists study: animals and plants; oceans and space; earthquakes and volcanoes; sound and light; inventions and more!
Fun activities, games, and simple experiments encourage interactive learning, showing kids that anyone can use scientific observation and experimentation to be a scientist and discover new things.
With bright images and age-appropriate text, this book inspires kids to be curious, ask questions, and explore the world around them and maybe even grow up to be a scientist one day, too!
Topics include astronomy, botany, paleontology, malacology (that's the science of clams, snails, and other animals with shells!), zoology, and more.
Nat Geo Home Essentials
Beginner's United States Atlas, United States Atlas, 5,000 Awesome Facts About Everything, Izzy Newton, First Big Book of Science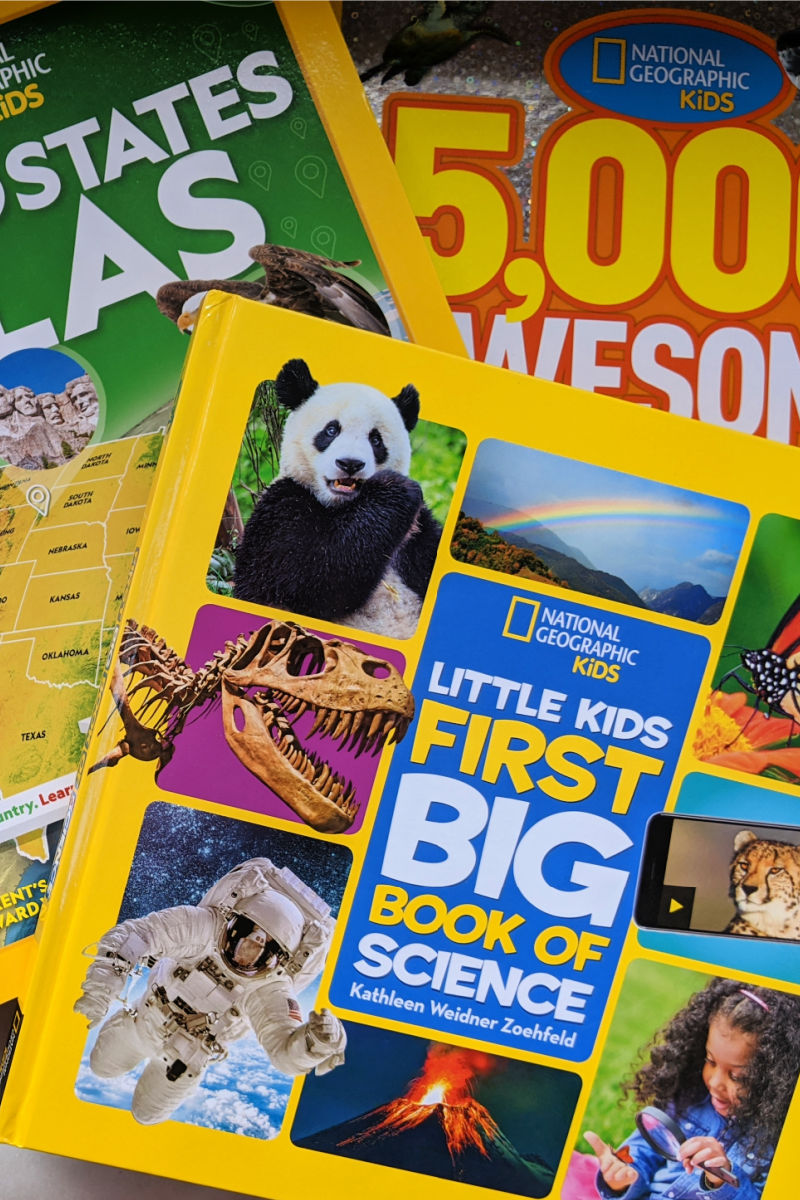 More from Mama Likes This
Take a look at my other entertainment articles, so you can keep up with the latest TV, movie and book news.
Check out my free printables., when you are looking for activities to do at home.
Many are from Disney and Shout Factory, so they feature movies, TV series and characters that your kids already know and love.
Some are educational and some are just plain fun.
There are coloring pages, crafts, word puzzles, mazes, memory games and other family friendly activities.