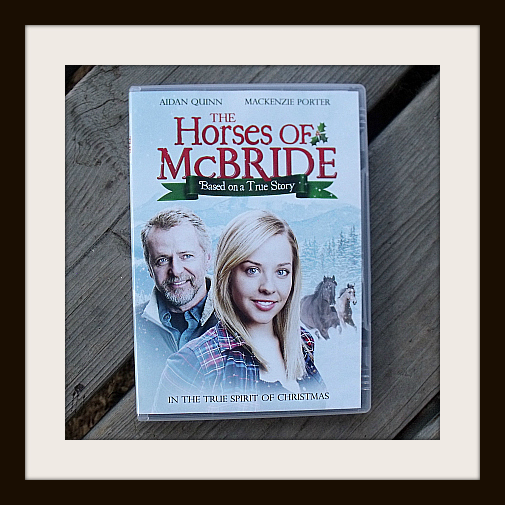 I am a sucker for a sappy movie that tugs at my heart and makes me cry. That's especially true around the holidays and when the movie features animals and/or is a true story. Well, Horses of McBride is a true story involving Christmas and horses and is a wonderfully heartwarming tale.
The film originally aired in Canada just before Christmas in 2012 and now it's available for the rest of us on DVD. The movie stars the dashing Aidan Quinn and the lovely Mackenzie Porter. It's not rated, but is a good family feature that would make for a nice family movie night.
The holidays are the perfect time for a miracle and this DVD will help get you in the mood for your own holiday miracles.
Horses of McBride

Entertainment One
Release date 10/8/13
Synopsis: "When Nicki (MacKenzie Porter) finds two horses stranded deep in the Rocky Mountain snow, she makes it her mission to find a way to get them to safety. With no other options, she picks up a shovel and starts to dig out the mile long path, inspiring both her father, Matt (Aidan Quinn), and the entire community to join together and save the horses in the spirit of Christmas."
Enter daily through the Rafflecopter form below: