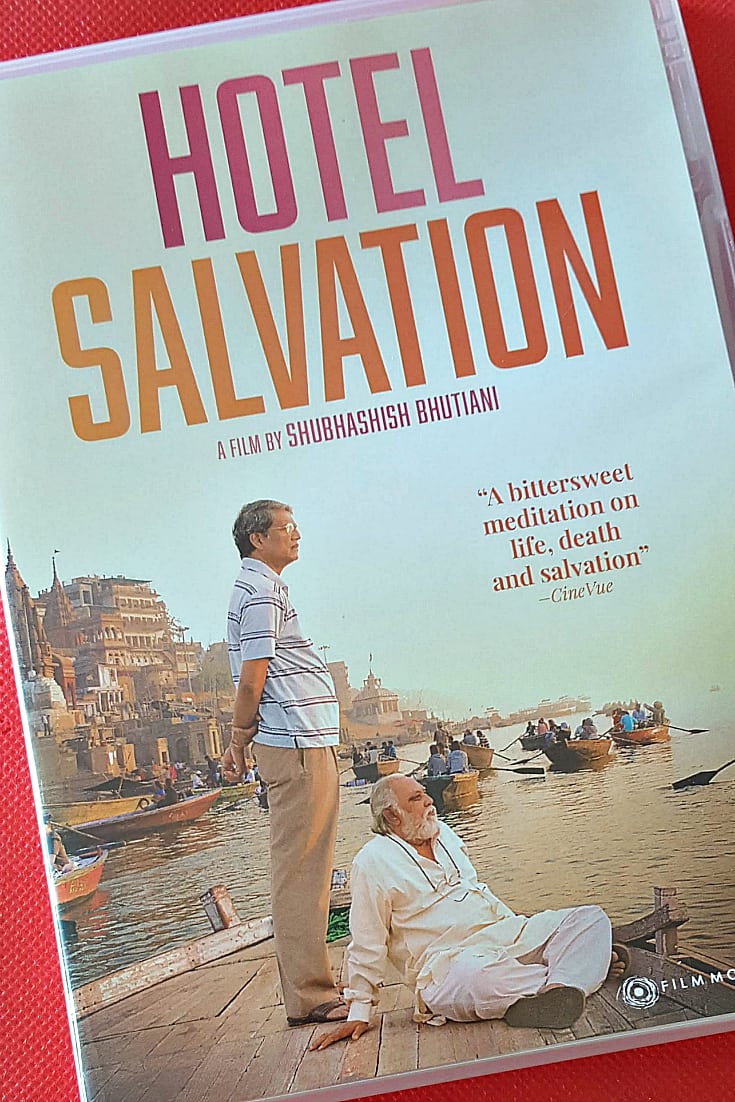 Do you like dramas? Hotel Salvation is a beautiful and thought provoking independent film, so it's worth watching. It will keep you entertained as the story unfolds and will make you think long after the final credits have ended.
The movie has been featured and honored at film festivals around the world. It is now available on DVD here in the US, so you can watch it at home.
The movie is set in India and the story is unlike anything that would happen with my family. Yet, it was easy to relate to the characters and become involved in their life story. There are universal truths woven into this unique tale, so it can be enjoyed by all.
Official Trailer
Hotel Salvation
Film Movement
Not rated
Hindi with English Subtitles
Release date 7/10/18
Movie Synopsis
Faced with his father's bizarre demand to go and die in the holy city of Varanasi and attain Salvation, a son is left with no choice but to embark on this journey.
An ominous dream convinces 77-year- old Dayanand Kumar that his end could be near. He takes the news to his son Rajiv, knowing he wants to breathe his last in the holy city of Varanasi and end the cycle of rebirth, by attaining salvation.
Being the dutiful son he is, Rajiv, is left with no choice but to drop everything and make the journey with his stubborn father.
Rajiv gives his father a shot at salvation but as family bonds are tested, he finds himself torn, not knowing what he must do to keep his life together.


DVD Giveaway
Want a chance to win more prizes? Then, check out my other giveaways and enter to win more prizes.