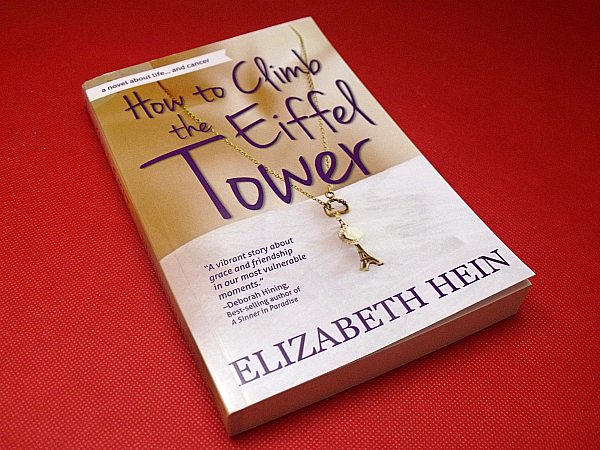 Are you ready to laugh, cry and be filled with inspiration and empowerment?
How to Climb The Eifel Tower is the story of an ordinary woman. She could be anyone you pass by without really noticing as you go about your day.
Then, she gets cancer and everything changes.
The diagnosis alters her life in more than just physical ways. As she deals with the cancer, she learns to live in a whole new way. She forms deep new relationships and embraces life itself with a new fulness.
The author, Elizabeth Hein, writes from the heart. The story is fictional, but she herself is a cancer survivor and understands personally what it is like to deal with the diagnosis, treatment and aftermath of this horrid disease.
How to Climb the Eiffel Tower

by Elizabeth Hein
isbn 978-1611531039
Pub. date 10/3/14
Description: "Lara Blaine believes that she can hide from her past by clinging to a rigid routine of work and exercise. She endures her self-imposed isolation until a cancer diagnosis cracks her hard exterior. Lara's journey through cancer treatment should be the worst year of her life. Instead, it is the year that she learns how to live. She befriends Jane, another cancer patient who teaches her how to be powerful even in the face of death. Accepting help from the people around her allows Lara to confront the past and discover that she is not alone in the world. With the support of her new friends, Lara gains the courage to love and embrace life. Like climbing the Eiffel Tower, the year Lara meets Jane is tough, painful, and totally worth it."
Enter daily through the Rafflecopter form below: