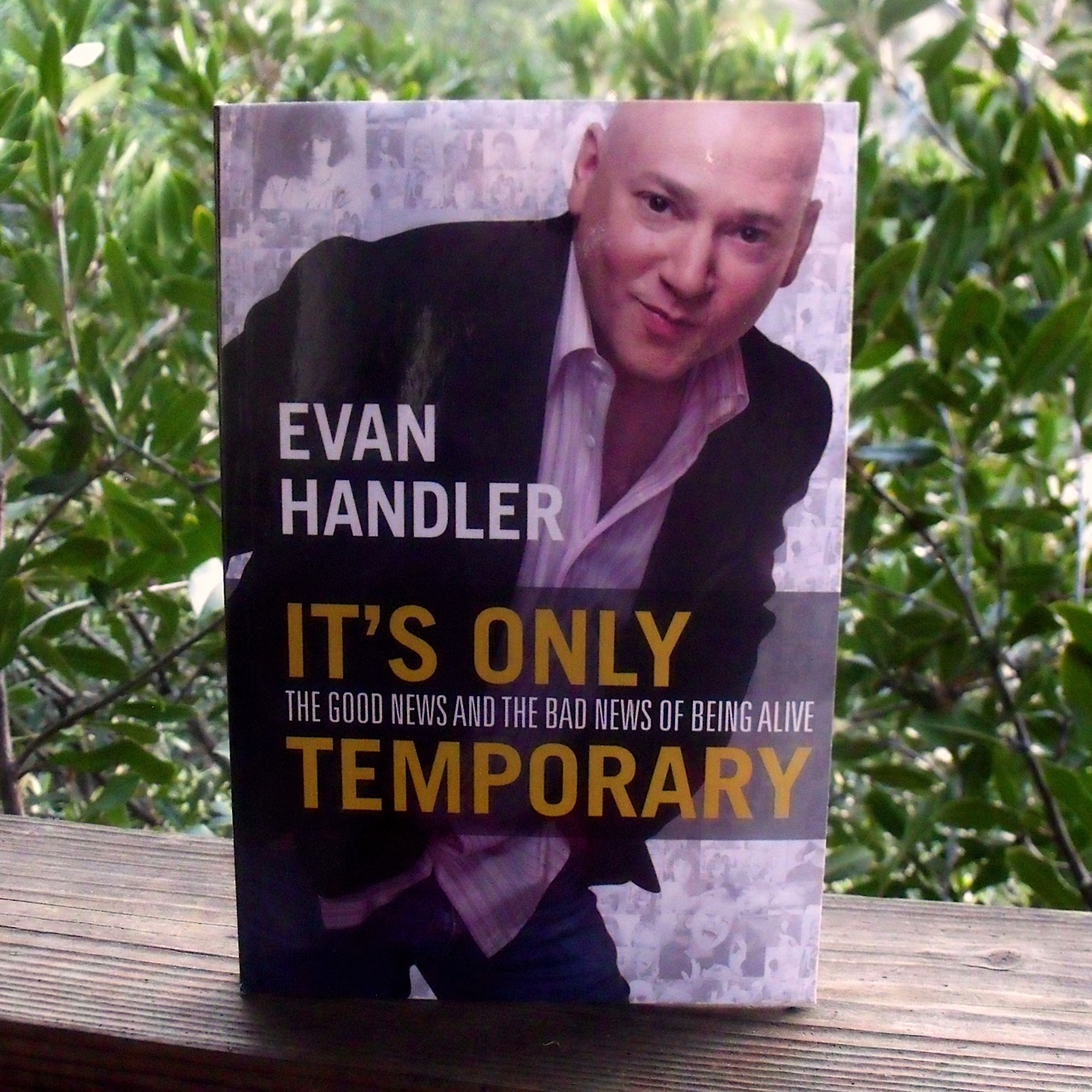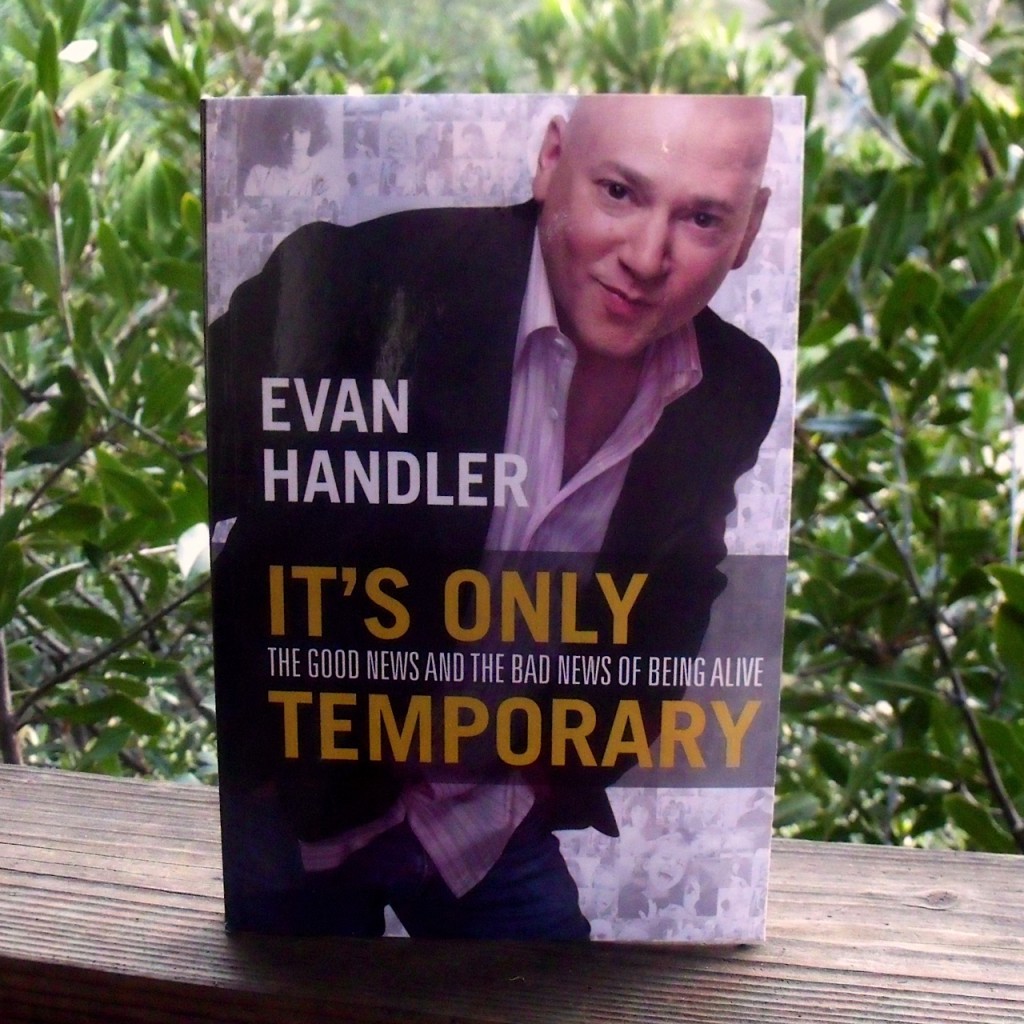 It's Only Temporary

The Good News and the Bad News of Being Alive
by Evan Handler
isbn 978-0786754809
Pub. date 11/30/12
Description: "From bold attempts to rekindle his acting career to hapless efforts to run faster around New York's Central Park reservoir, from bizarre Internet dates to twenty-seven breakups (involving only ten women), Handler careens through his against-all-odds existence. Always searching for meaning in his unlikely survival, he shares stories of sadistic junior high school gym teachers, bullying wannabe Hollywood moguls, returned engagement rings, and Europeans' fascination with American bathroom habits."
This is the sequel to Time On Fire where Evan Handler reminisces about his near death experience with leukemia that began when he was 24 years old.
It's Only Temporary takes place 10 years after the first book. In this memoir we get to see his unique perspective as he lives a life that he almost didn't get to live. His life experience changed the way he views little things and big things.
He is older, wiser and can now look back on his past with the wisdom that only time can bring. He's also honed his good sense of humor.
Both books are excellent. If you're only going to read this one and not the other, I'd recommend at least reading the Time on Fire book description to understand his perspective.
CONNECT – You can follow Evan Handler on Twitter.