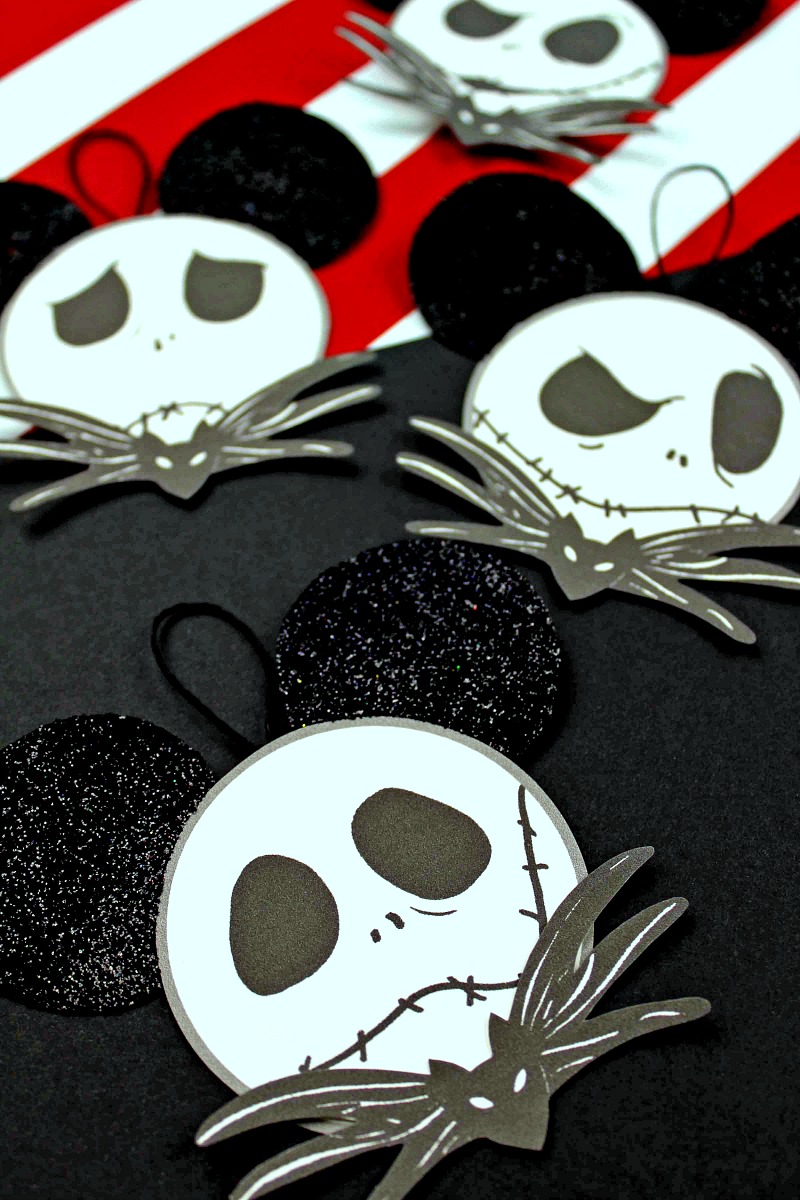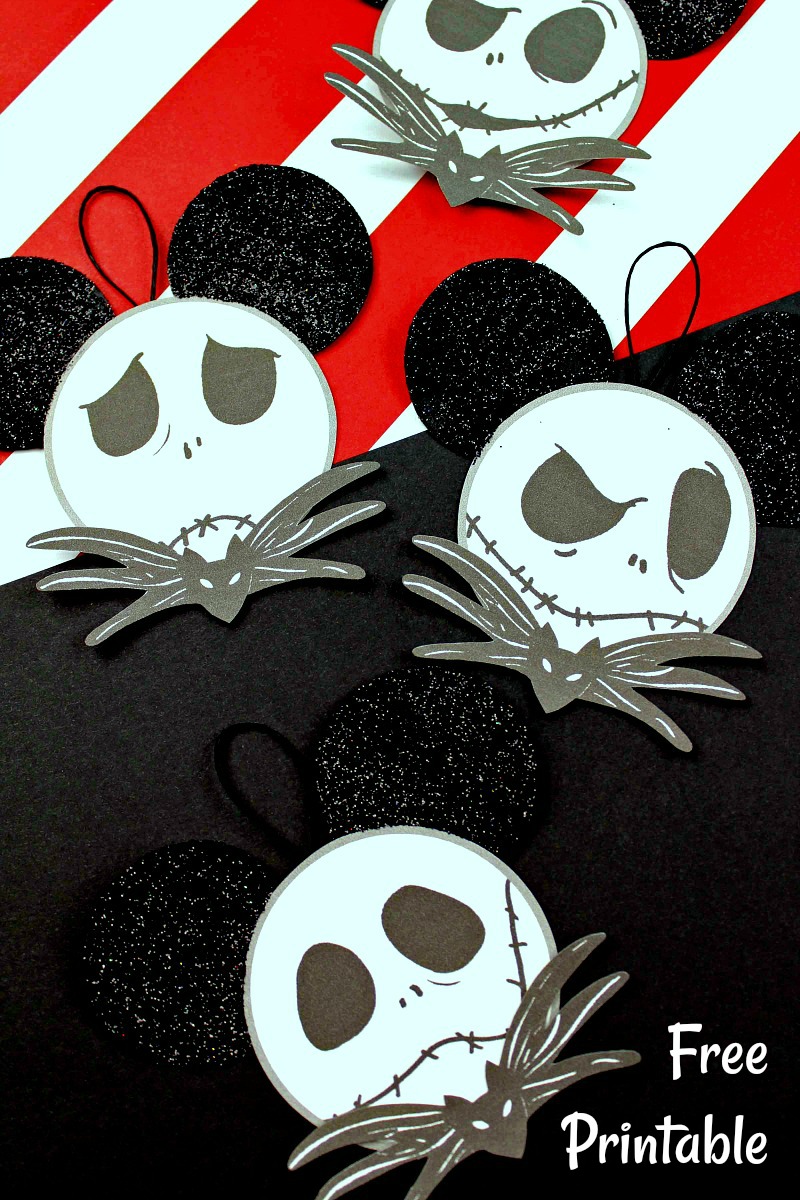 The Many Faces of Jack Skellington
Free Printable Disney Inspired Ornament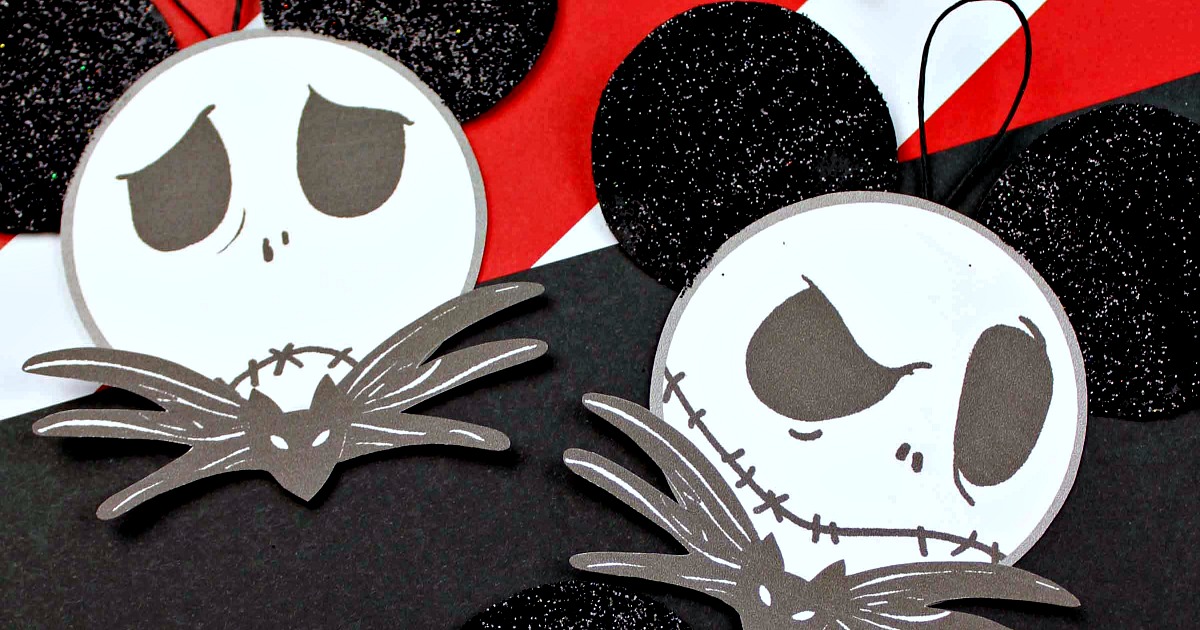 Nightmare Before Christmas fans can enjoy the many faces of the Pumpkin King, when they make this Jack Skellington ornament craft.
The budget friendly craft is surprisingly simple, but the results are amazing.
Simply print, cut, assemble and sparkle.
Then, voila! Mickey ears Jack Skellington is ready to be a part of your Halloween and Christmas decor!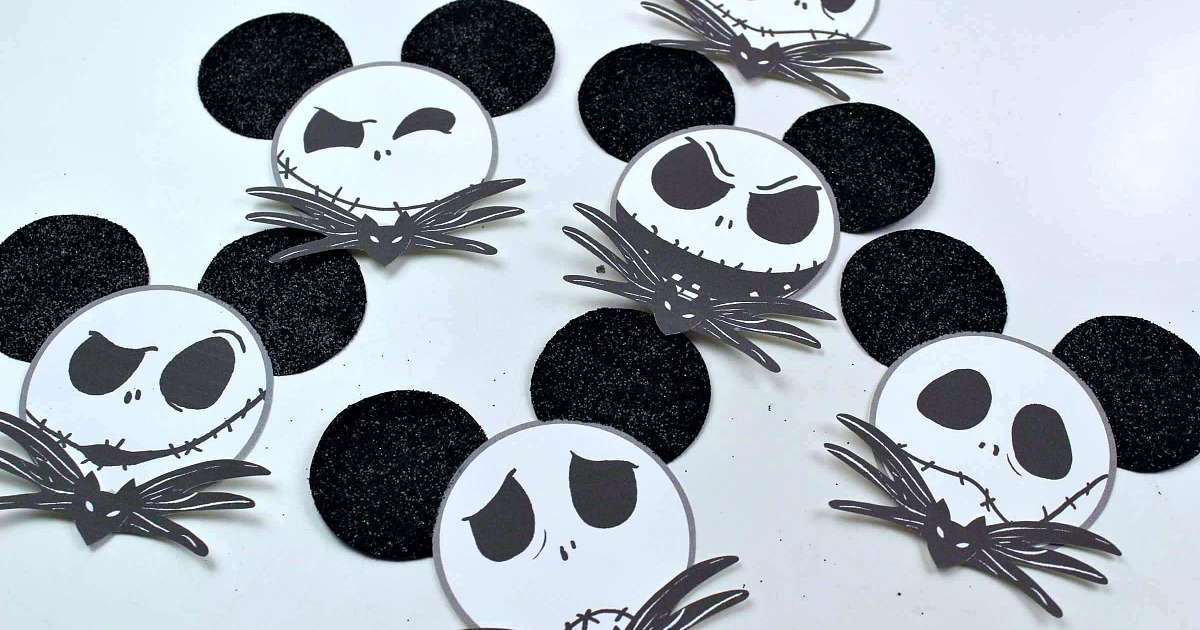 The free printable template has six different Jack faces that cover a range of emotions.
You could make just one, but it looks great to have all six of them on display.
It would be fun to set up a family craft table for the holidays, so that each person can have fun with these adorably creepy ornaments.
Kids and adults will enjoy this Disney inspired activity.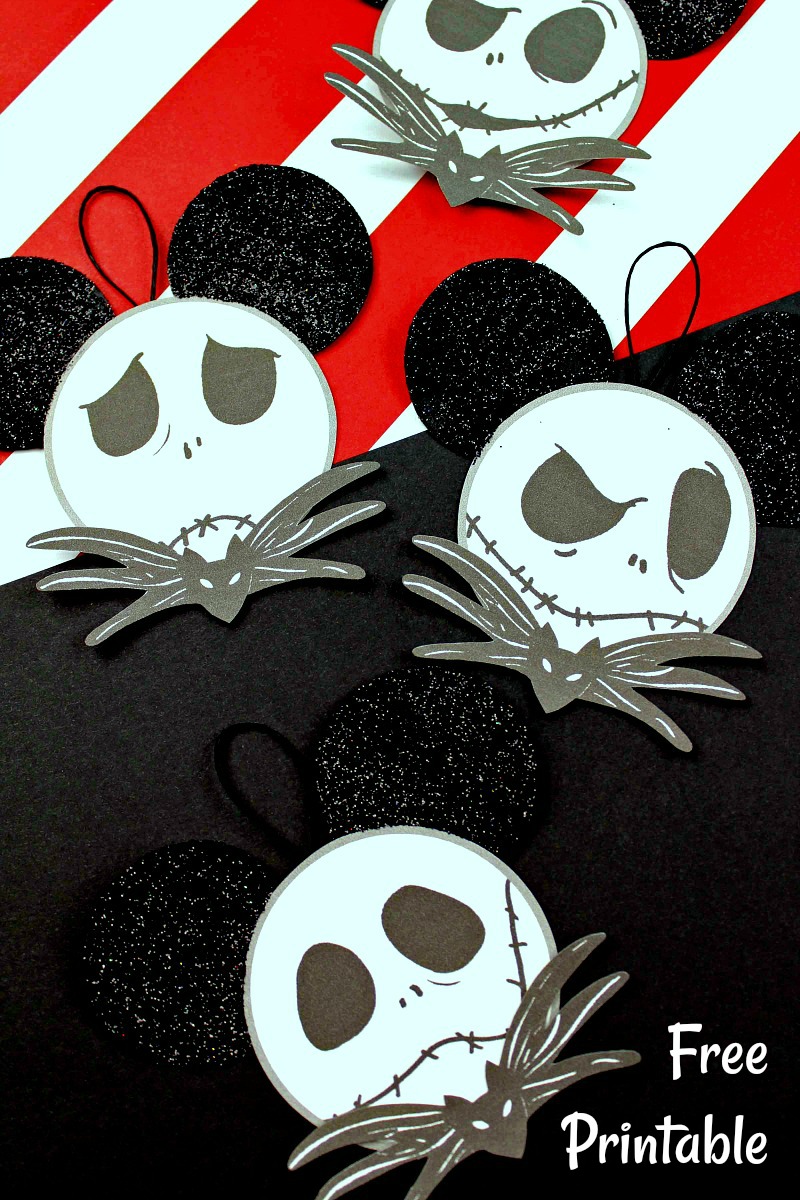 What's this? What's this?
There's color everywhere
What's this?
There's white things in the air
What's this?
I can't believe my eyes
I must be dreaming
Wake up, Jack, this isn't fair
What's this?
The Many Faces of Jack Skellington Ornament Craft
Supplies
Cardstock (1 sheet black, 3 sheets white)
Glue Stick
White Glue
Scissors
Black Glitter
Black Twine or Ribbon
Instructions
1) Download the 4 page free printable Jack Skellington template.
2) Print each of the pages on the appropriate color cardstock that is listed on the top of each page.
3) For each Jack ornament, cut out 2 round ears, 1 round head and 1 bat.
4) First, glue the ears behind the head.
5) Add white glue and glitter to the black ears, so that they sparkle.
6) Then, glue the bat to the bottom of the head.
7) Make a hanger by looping a piece of twine and gluing it to the back of the ornaments.
8) Let it dry completely, and then it is ready to be displayed.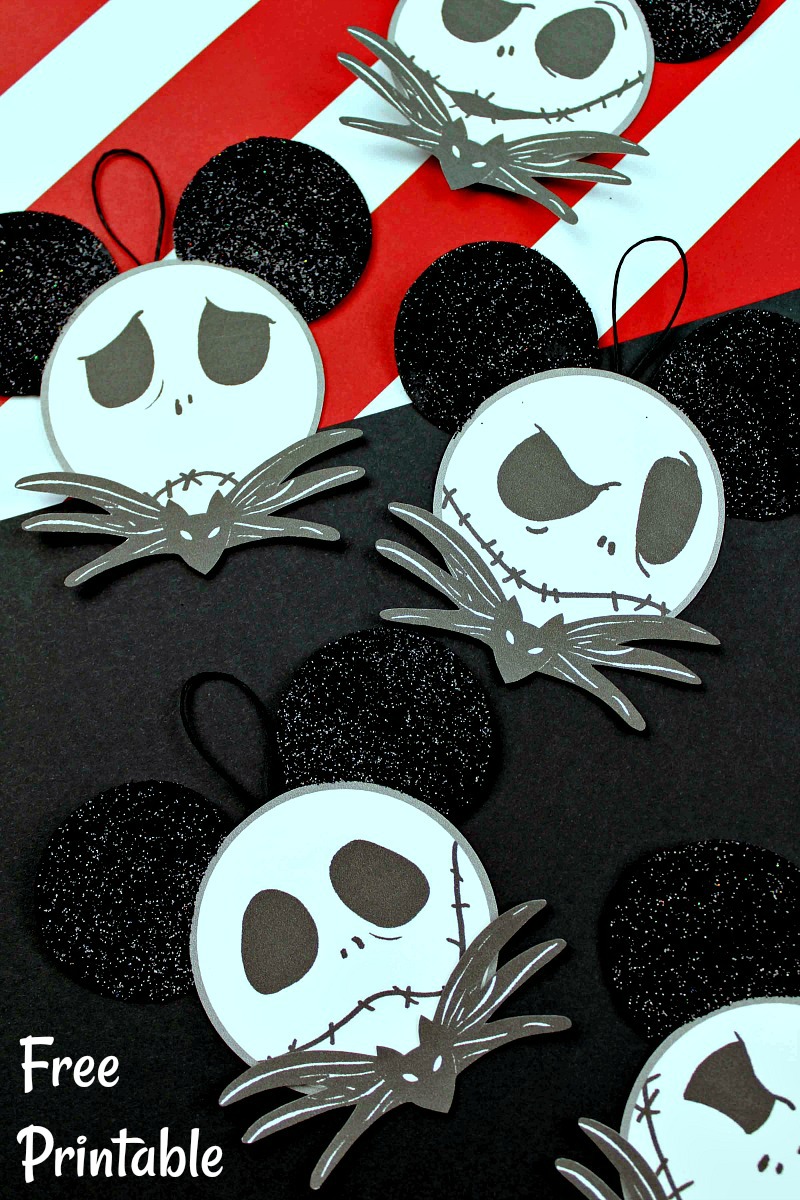 Click HERE to download the free printable Jack Skellington template, so you can craft up some Disney Nightmare Before Christmas Holiday fun.
Check out my other crafts and free printables, so you and your family can have lots of fun.
There are other Nightmare Before Christmas crafts, so you can do them all!